Abraham Benjamin de Villiers, also known as AB de Villiers, is a South African cricketer. Cricket fans were shocked when he announced his retirement from international cricket in 2018. He began his international career as a wicketkeeper/batsman, but he has mostly played as a batsman. De Villiers, widely regarded as the most innovative batsman of the modern era, can effortlessly play shots over the heads of the wicketkeeper and slip fielders. It's no surprise that he's been renamed "Mr 360°."
When you see him bat, you will want to watch him all day. De Villiers, a supremely talented batsman, can play every shot in the book. On his day, the South African legend can toy with any bowling attack, and his exploits with the willow have endeared him to millions of cricket fans around the world.
AB de Villiers has accrued breathtaking numbers in international cricket and will go down as one of South Africa's all-time greats. The right-hander has played 114 Tests for South Africa, scoring 8765 runs at an average of more than 50.
The 37-year-old has also appeared in 228 One-Day Internationals for the Proteas, scoring 9577 runs at an average of 53.50. In his international career, the batting legend has 47 centuries in International cricket and 3 centuries in IPL. Let's take a look at the top five AB de Villiers knocks in international cricket in this article.
Superman Of Cricket Ab de Villiers International Cricket Career Best Knocks.
1. Ab de Villiers 149 (44) vs West Indies (Fastest Century in ODI).
This is a knock that cricket fans will remember for the rest of their lives. AB de Villiers enchanted the packed crowd at Johannesburg's Wanderers Stadium by scoring a 44-ball 149, dismissing the opposition bowlers with ease. His ferocious assault enabled South Africa to post a total of 439/2 on the board. In response, the West Indians came nowhere near the target, managing only 291/7 in their 50-over quota.
2. Ab de Villiers 217* (333) vs India In 2007 ICC Test.
South Africa defeated India by an innings and 90 runs kudos to AB de Villiers' classic 217* off 333 deliveries in Ahmedabad. India batted first and was bowled out for 76 in the first innings. South Africa posted with a total of 494/7 on the board, with de Villiers leading the way. The right-hander hit a classic double century, leaving the Indians perplexed. India was bowled out for 328 in their second innings.
3. De Villiers 162* off 66 vs West Indies.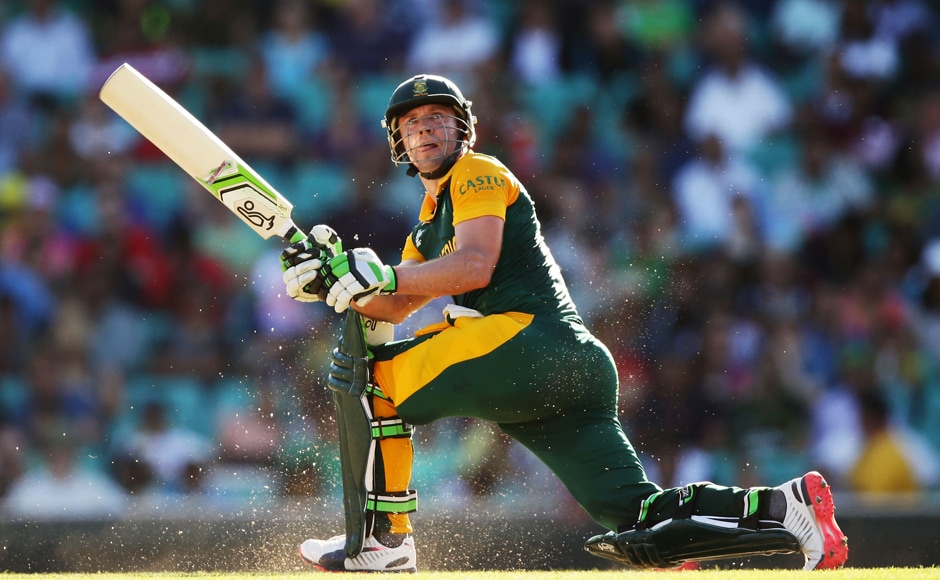 AB de Villiers smashed 162 * off just 66 deliveries to lead South Africa to a total of 408/5 in a 2015 World Cup league stage match. The South African batting maestro's innings featured 17 fours and eight sixes. In response, the West Indians were bowled out for a whopping 151 runs, as the Proteas crushed the 'Men in Maroon' by 257 runs.
4. AB De Villiers 174 Vs England (South Africa Tour of England 2008).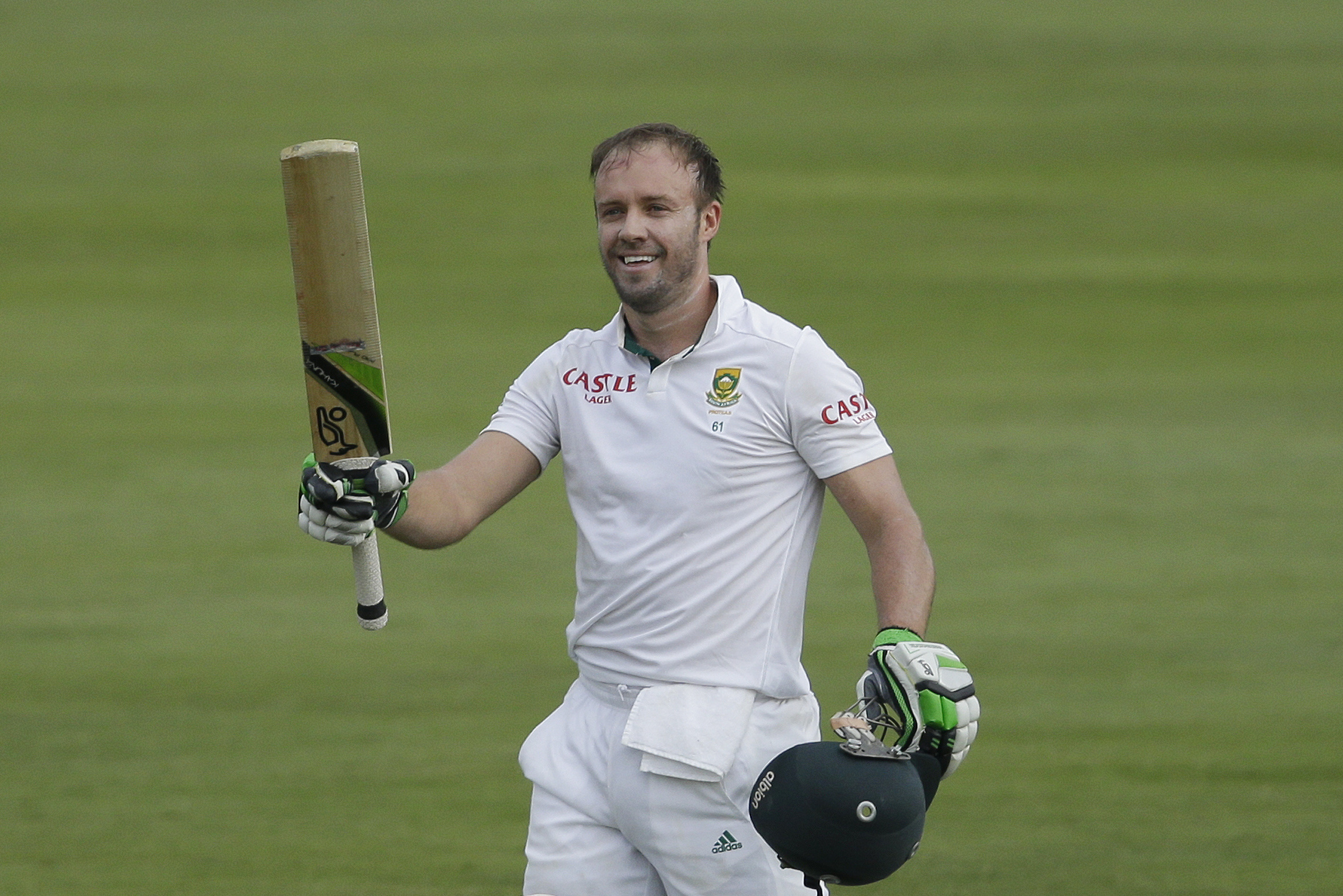 In July 2008, AB de Villiers demonstrated to the world that he can also play the waiting game. England batted first and amassed a total of 203 runs. South Africa responded with a total of 522 points, led by AB de Villiers. The right-hander consumed 381 balls and scored 174 points. South Africa thrashed England with 10 wickets to spare sincere appreciation to the South African batting maestro's knock, which included 19 fours.
5. 71 (29) vs England (2nd T20I, Johannesburg 2016, England tour of South Africa)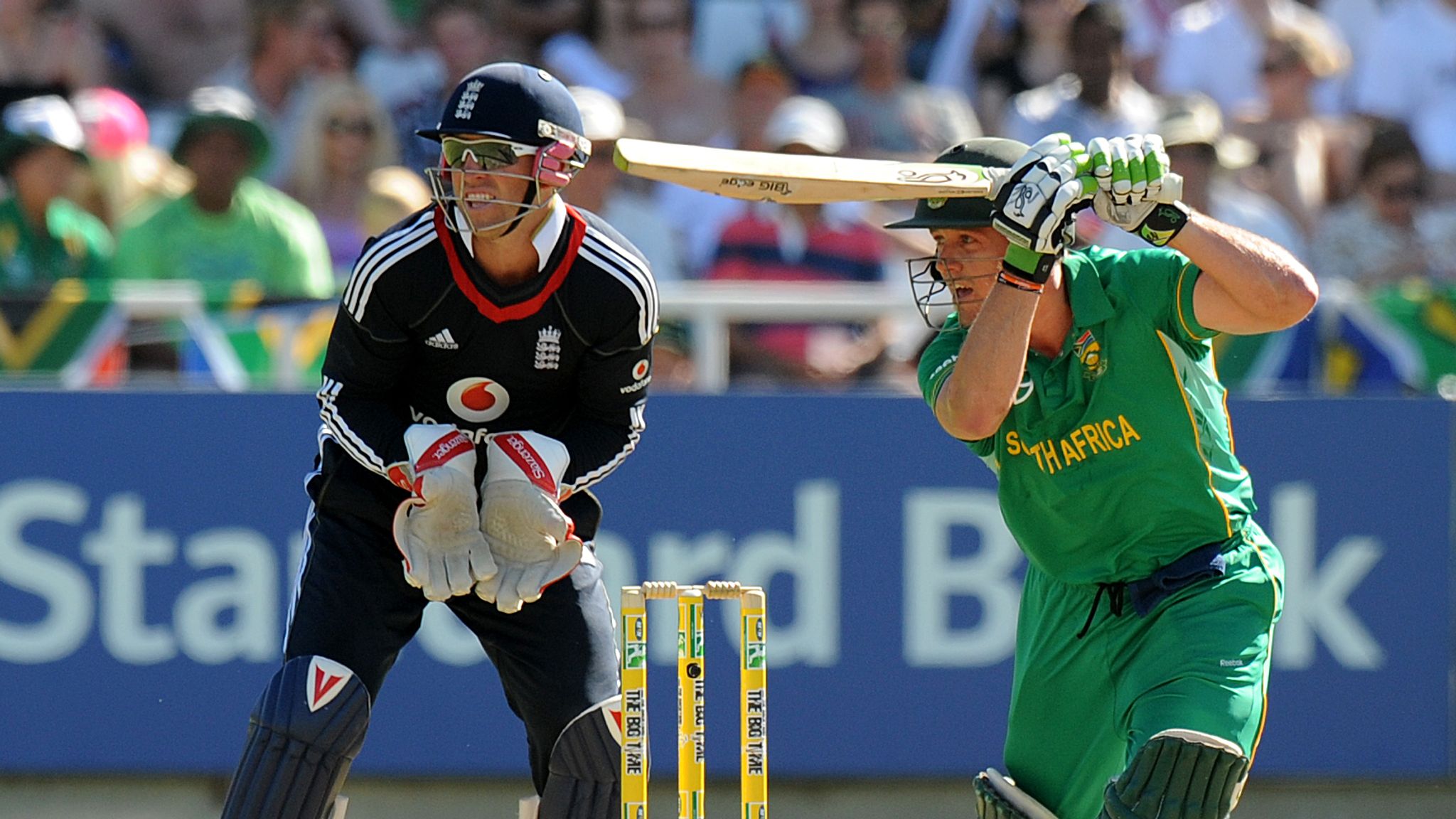 On February 21, 2016, AB de Villiers' sensational willow attack stunned England's bowlers. England batted first and posted a total of 171 in their allotted 20 overs. South Africa responded by chasing the target down with 9 wickets and 5.2 overs to spare. With the willow, South Africa's wrecker-in-chief was AB de Villiers. The legendary batsman smashed the England bowling attack with a 29-ball 71 that included 6 fours and 6 sixes.
AB de Villiers Profile – ICC Ranking, Teams, Career Records & Stats.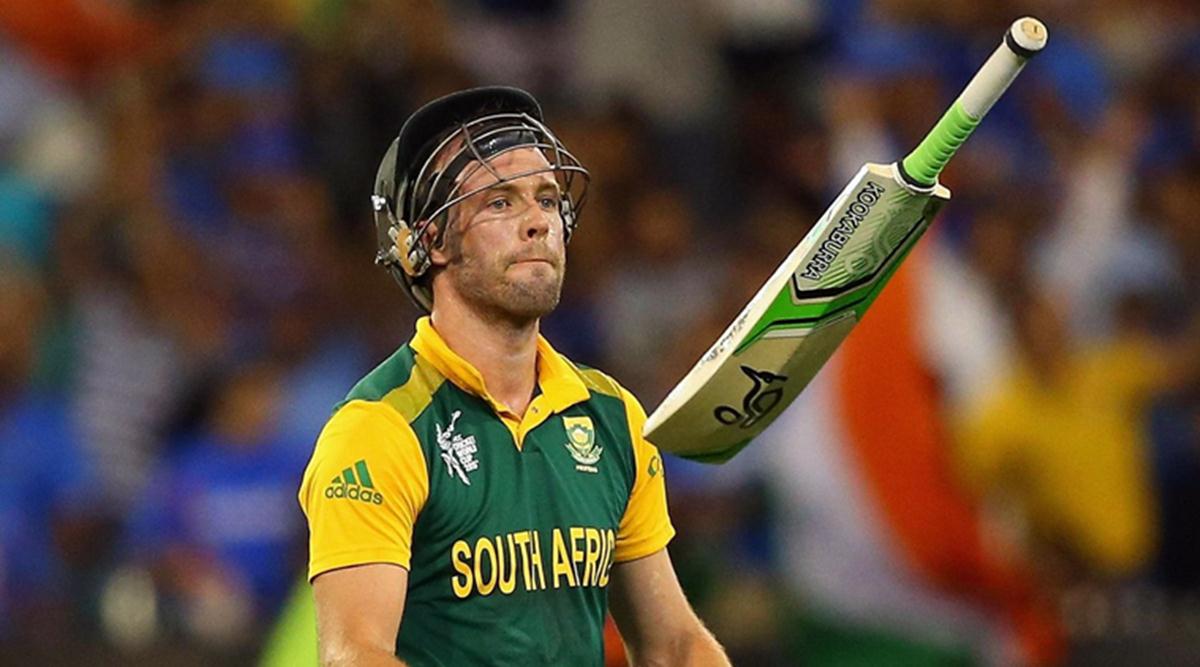 Teams:
Titans, Delhi Capitals(DC), Africa XI, South Africa, Royal Challengers Bangalore(RCB), Barbados Tridents, Pretoria Mavericks, South African Invitation XI, Tshwane Spartans, Rangpur Riders, Lahore Qalandars.
Ab De Villiers ODI, Test, T20I & IPL Stats.
ODI (One-day Internationals) Career.
On February 5, 2005, AB de Villiers made his One Day International (ODI) debut against England in Bloemfontein. He scored only 20 runs in his first match, which ended in a tie. He scored 9,577 runs in 228 ODIs, with an average of 53.5 and a strike rate of 101.1. In 2015, the flamboyant right-hander hit the fastest ODI century in 31 balls, finishing his innings against the Windies with 149 off 44 balls. The 44-ball 149 included 9 fours and 16 sixes, taking him only 44 balls to equal Rohit Sharma's ODI record of 16 sixes. Also, he holds the ODI records for the quickest 50 (16 balls), 100 (31 balls), and 150 (64 balls).
ICC Test Career.
On December 17, 2004, De Villiers made his Test debut against England at Saint George's Park in Port Elizabeth. In Tests, he amassed over 8,000 runs, including 22 centuries, 46 fifties, and an average of 50.66. He has the record for the most Test innings played without being dismissed for a duck (78). In November 2008, he was finally dismissed without scoring against Bangladesh. He is also the South African batsman with the second-highest individual score (278 not out). During the Australia tour in 2012-13, he overcame his instinct to score a 220-ball 33 in Adelaide to save the Test for his team.
IPL (Indian Premier League) Career.
De Villiers began his Indian Premier League (IPL) career in 2008 with the Delhi Daredevils (now Delhi Capitals). He played for the Delhi Daredevils in the first three IPL seasons, scoring 671 runs in total, including a century in the second season. Royal Challengers Bangalore (RCB) purchased him in 2011 for Rs 5 crore and has not released him since. He has single-handedly won several matches for his team, the most famous of which was an 18-run innings in a Dale Steyn over. He has scored 5053 runs in 175 matches, with an average of 41.08 and a strike rate of 152.70. Superman ABD has 3 centuries and 45 fifties, with the highest score of 133 runs. For his finishing abilities with the bat, AB de Villiers is regarded as the most dangerous batsman in IPL history.
T20I Career.
On February 24, 2006, De Villiers played his first T20 International match against Australia at The Wanderers Stadium in Johannesburg. He scored 1,672 runs in 78 matches at a strike rate of 131.17 and an average of 26.12. He holds the record for the fastest T20I fifty by a South African.

Conclusion:
So there you have it: Top 5 Fastest knocks by AB de Villiers & International Cricket Career Stats. We hope you found this list useful. Also, don't forget to share your valuable thoughts on this article in the comments section below.