In a country that produces a quality batsman now and then, the lowest score in IPL history has been shocking.
There have been 38 occasions in IPL history when teams have failed to score 100 runs in an innings. Let's take a look at the five lowest score in IPL history. For the past 13 years, the Indian Premier League has provided its fans with an exciting cricketing experience. Right from the start of the tournament, several batters demonstrated insane and unforgettable power-hitting. However, the league has seen some truly awful batting collapses over the years. In the previous season of the IPL, the Kolkata Knight Riders scored 84 for 8 in their 20 overs. This was the lowest total of the season.
The Five Lowest Scores In IPL History Are As Follows:
1. RCB- 49 All-Out Vs KKR, 27th match 2017.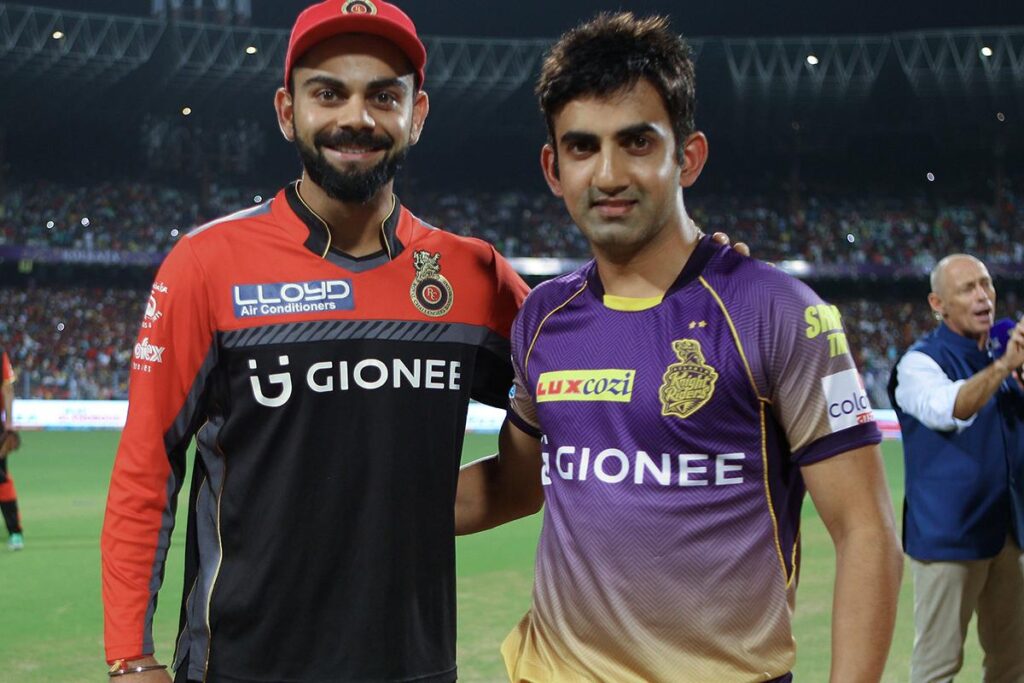 Sunil Narine began the match by dismantling his countryman, Samuel Badree. Narine made 34 runs off 17 balls, laying the groundwork for the Knight Riders. However, the RCB spinners, Yuzvendra Chahal and Pawan Negi, combined for five wickets to keep the hosts.
KKR were bowled out for 131 runs after being reduced to 65 for 1 after 5.3 overs. Gautam Gambhir, the captain of KKR, went in with a pace attack to defend a low score and set attacking fields. What followed was a display of world-class fast bowling in T20 cricket. Nathan Coulter-Nile, Chris Woakes, Umesh Yadav, and Colin de Grandhomme were all targeted.
The RCB was not charged with what they faced. Woakes, Coulter-Nile and de Grandhomme each took three wickets, while Yadav took one. None of the RCB batsmen reached double figures in a dismal performance, and they were bowled out for 49 runs. Surprisingly, RCB now holds the record for both the highest and lowest ever IPL score.
2. Rajasthan Royals 58 vs Royal Challengers Bangalore, 2nd match 2009.
It is extremely rare for an IPL team to perform well in consecutive seasons. However, after winning the inaugural season in 2008, the Rajasthan Royals began the 2009 season most unusually. On the first day, where two matches were scheduled, Rajasthan faced Royal Challengers Bangalore, who finished seventh in 2008.
Batting first, RCB didn't put up a big total on the board. Their newly appointed captain, Kevin Pietersen, scored 32 runs off 30 balls, while their former captain, Rahul Dravid, scored 66 runs off 48 balls. No other batsmen reached double figures as the Bangalore team could only manage 133 for 8 in their 20 overs. But the Rajasthan Royals team scored 58 runs in 15.1 overs. Anil Kumble was the master wrecker, reappearing with the magical figure of 5/5. The record was with them until 2017.
3. Delhi Daredevils 66 vs Mumbai Indians, 45th Match 2017.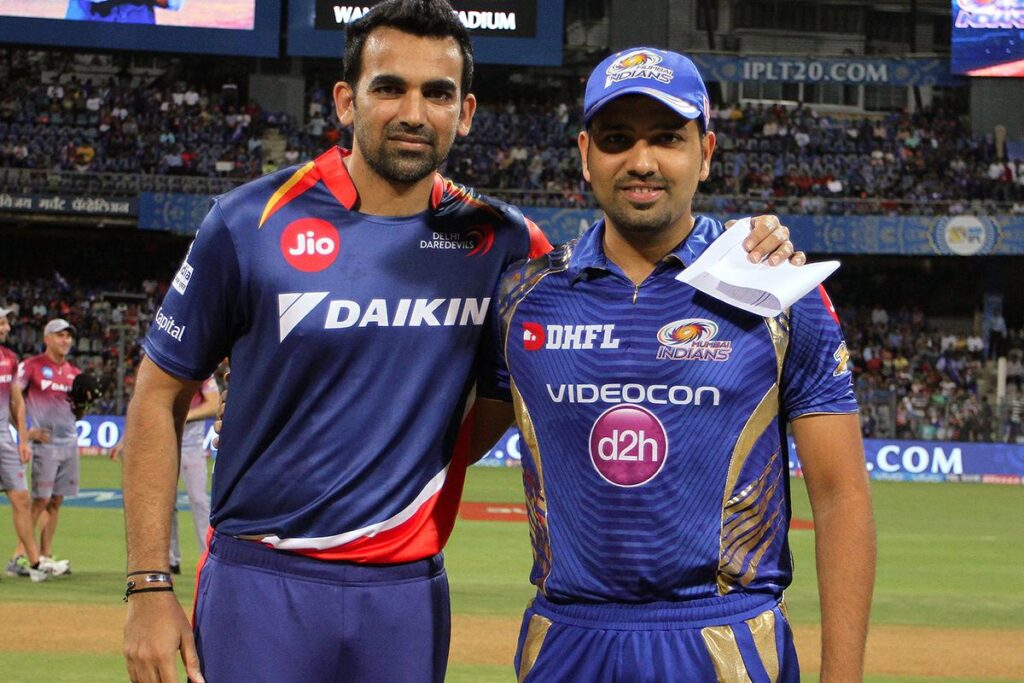 We had another total to look at when we said that 2017 was one of the seasons where Delhi just couldn't get their act together. This match was played just a week after their defeat to Kings XI Punjab (now Punjab Kings). The Delhi captain, Zaheer Khan, sent the Mumbai Indians to bat first.
When Delhi batted, Lendl Simmons and his West Indian teammate Kieron Pollard ensured that they were chasing a massive total. In the first inning, Simmons scored 66 runs on 43 balls, while Pollard, batting third, scored 63 runs on 35 balls. Hardik Pandya's cameo of 29 runs off 14 balls helped Mumbai reach 212 for 3.
Chasing a large total, Delhi lost early wickets and never looked in command of the chase. It was 6 for 2, then 20 for 3, then 35 for 5, then 46 for 7, and finally 66 bowled out. In a week's time, the same time, with mostly the same players, had been bowled for less than 70 times. Harbhajan Singh and Karn Sharma both took three wickets for Mumbai.
4. Delhi Daredevils 67 vs Kings XI Punjab, 36th Match 2017.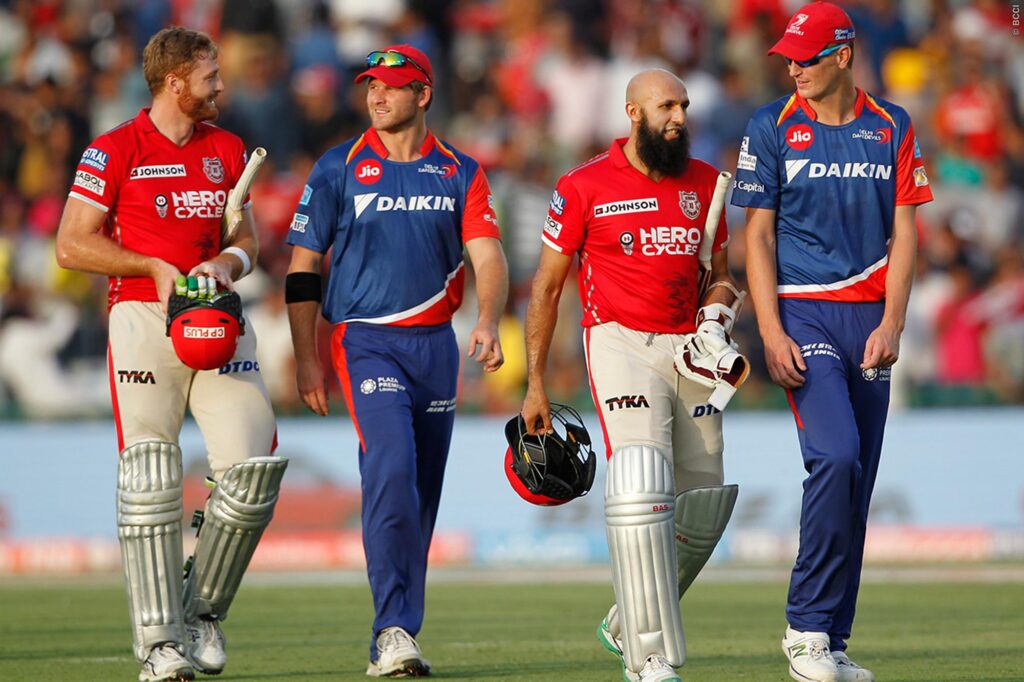 The Delhi-based franchise had some tough seasons in the IPL between 2012 and 2019 when they were renamed and relaunched as the Delhi Capitals. One of those seasons was the 2017 season when they failed to gain traction yet again. Glenn Maxwell, captain of Kings XI Punjab, won the toss and asked Delhi to bat on an evening in Mohali.
Sandeep Sharma, who has been a great bowler to watch in the first six overs for many years, had one of his best days. As the Delhi batters struggled to get going, he swung the ball beautifully. He bowled four overs, allowing only 20 runs and taking four crucial wickets. His spell jolted the Delhi team, and the rest was handled by the Punjab team's other bowlers.
Punjab's openers, Hashim Amla and Martin Guptill ensured that the match results looked worse for Delhi, as they were defeated by a margin of ten wickets while chasing a total of 68. Guptill scored 50 runs off 27 balls, and Amla supported him as Punjab reached the target in 7.5 overs, achieving one of the league's biggest wins.
5. Kolkata Knight Riders 67 vs Mumbai Indians, 38th Match 2008.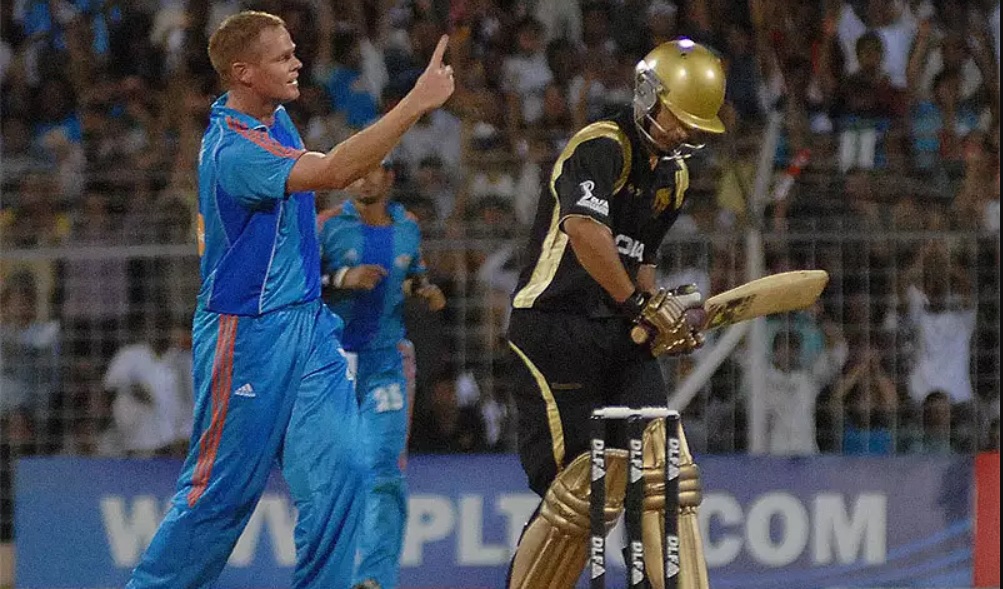 The Kolkata Knight Riders' inaugural season will not be remembered fondly. After Brendon McCullum scored 158 runs off 73 balls in the first Innings, KKR had a season they'd rather forget. One of the main reasons why this season was so forgettable was their defeat at Mumbai's Wankhede Stadium.
Mumbai captain Sachin Tendulkar won the toss and chose to bowl first on a track that should have produced an entertaining contest. KKR, on the other hand, had no momentum during their innings, losing wickets at regular intervals. None of their batters appeared to be prepared to face Mumbai's bowling attack.
The chief architects of KKR's slump were Shaun Pollock (3 for 12) and Dwayne Bravo (2 for 13). They were bowled out for the lowest score of the season, 67. Mumbai took just 5.3 overs to chase down the total. Sanath Jayasuriya was on fire, scoring 48 runs off 17 balls.
Conclusion:
So there you have it: the lowest IPL score from 2008 to 2021. We hope you found this article useful. Also, don't forget to share your valuable thoughts on this list in the comments section below.