In this article, we are shortlisting the top 5 legendary Former Indian Cricketers. Over the years, the Indian Cricket Team has produced some outstanding legendary cricketers. The Board of Control for Cricket in India (BCCI) governs the Indian national cricket team. Cricket is extremely popular all over the world. People treat it like a festival, watching it from stadiums or their homes. Cricketers receive a lot of love and support from their fans. Their efforts on the field demonstrate their hard work and determination. Cricket, also known as the "gentleman's game," is a bat-and-ball sport played by two teams at the same time.
Cricketers are not only regarded as players, but also as national heroes. This sport has a long and rich history in England. By the 18th century, and with the expansion of the British Empire, cricket had become the national sport of England. The following is a list of all-time greatest former Indian cricketers.
List Of All-time Greatest Former Indian Cricketers.
Sunil Gavaskar
Rahul Dravid 
Top 5 Legendary Former Indian Cricketers Of All-Time
1. Sachin Tendulkar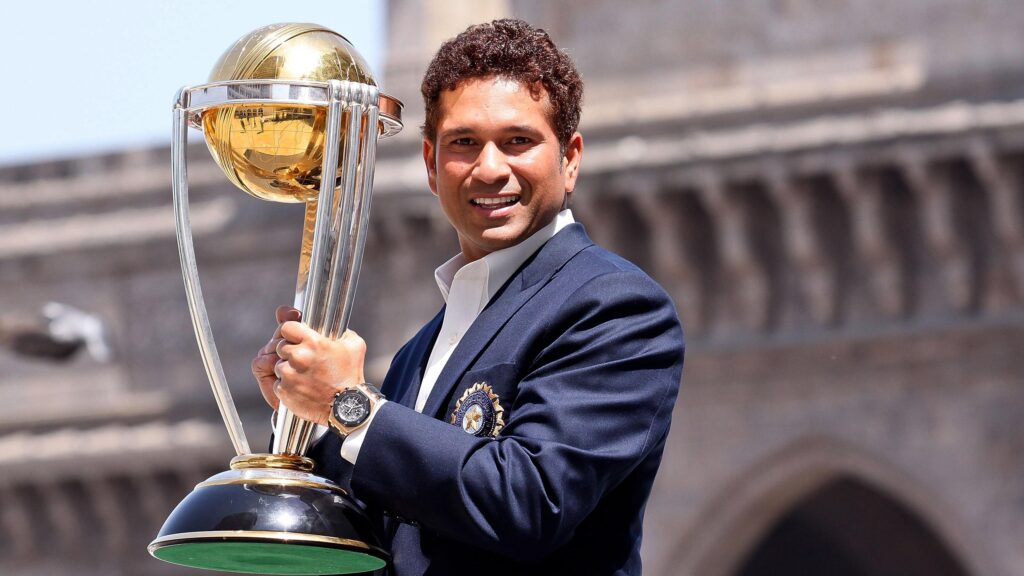 Sachin Tendulkar possesses all of the records that every cricketer desires. No doubt Sachin Tendulkar is the god of Indian cricket history. He is known as the Master Blaster of Cricket, or the "God of Cricket." He began his career at the age of 16. Sachin Ramesh Tendulkar became the youngest player to make his Test debut for India at the age of 16 years. He is the only player in international cricket history to have scored 100 international centuries. The first batsman to score a double century in a One Day Internationals. Sachin has scored over 18,000 runs in One Day Internationals and over 15,000 runs in Tests, and he has also taken a few wickets during his cricketing career. Wisden Cricketers' Almanack ranked him second-best Test batsman of all time, behind Don Bradman, and second-best ODI batsman of all time, behind Viv Richards, in 2002.
Throughout his cricketing career, he has received many awards. Arjuna Award, Rajiv Gandhi Khel Ratna, Padma Shri, and Padma Vibhushan Award are among them. Furthermore, he was the youngest and the first sportsperson to receive India's highest civilian award, the Bharat Ratna.
2. Sunil Gavaskar
Sunil Gavaskar is another Indian player who has made a name for himself in the cricketing world with his outstanding performance. He is widely regarded as the greatest opening batsman of all time, as well as one of the greatest former Indian cricketers of all time. Sunil Gavaskar had the best technique in this game and almost impenetrable defense. He was a master of stroke play as well as a strong defender. He has scored 10122 runs in 125 Tests, with 34 centuries and 45 half-centuries. In one-day internationals, he scored 3092 runs, including one century and 27 half-centuries. He played international cricket for 16 years and holds several records. Gavaskar received the Col CK Nayudu Lifetime Achievement Award for Cricket in India in 2012.
3. Kapil Dev
Kapil Dev was India's greatest pace bowler and best fast-bowling allrounder. He would have been considered the best allrounder in the world if he had played in a different era, not when Imran Khan, Ian Botham, and Richard Hadlee were contemporaries. In any case, in 2002, he was voted India's Cricketer of the Century, ahead of Sunil Gavaskar and Sachin Tendulkar.
His greatest achievements were leading India almost gleefully, and by his all-round example, to the 1983 World Cup, and stealing Hadlee's world-record aggregate of Test wickets. It was the marathon runner's stamina that got him to 431 wickets and only a yard beyond. At his best, he wasn't quite the bowling equal of Imran, Hadlee, or Botham, and his strike rate was less than four wickets per Test, but he was still exceptional in his accuracy and ability to swing the ball, usually away from right-handers. And he could hit a ball just as well as he bowled it, with uncomplicated flair.
4. Rahul Dravid "The Wall"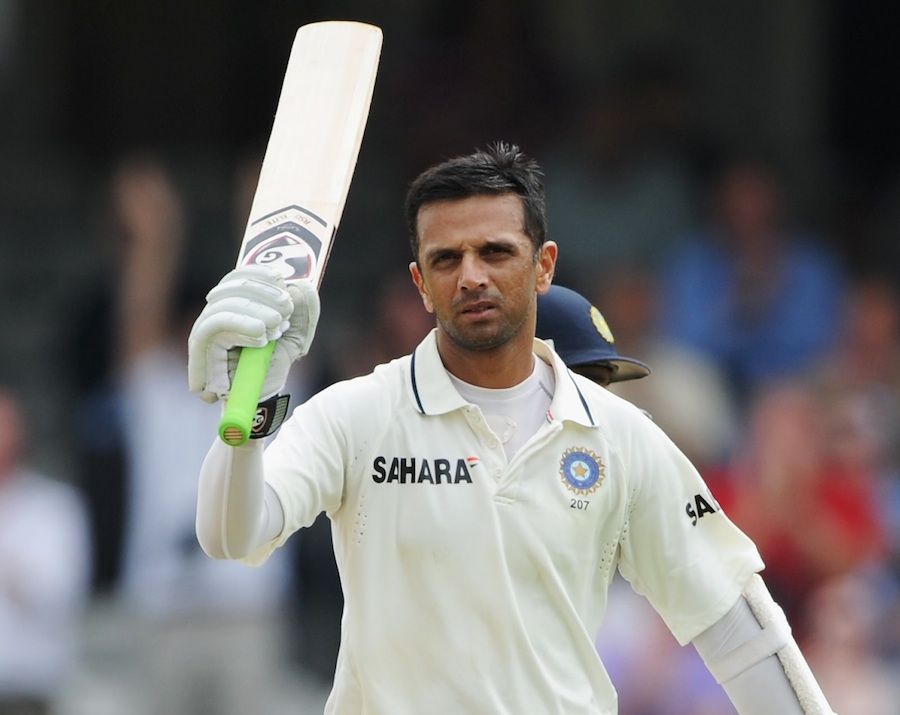 Rahul Dravid (born 11 January 1973) is a former Indian cricketer and captain. He was named one of the top five cricketers of the year by Wisden Cricketers' Almanack in 2000. In 2004 he won Player of the Year and Test Player of The Year at the inaugural ICC awards ceremony. He became the first non-Australian to deliver the Bradman Oration in December 2011.
Dravid is the fourth-highest run scorer in Test cricket, trailing only Sachin Tendulkar, Ricky Ponting, and Jacques Kallis. He is only the second Indian cricketer to score 10,000 runs in both Tests and ODIs. After scoring a century against Bangladesh in Chittagong in 2004, he became the first and only player to do so in all ten Test-playing countries. With 210 catches, he holds the record for the most catches taken by a non-wicket-keeper in Test cricket as of October 2012. Rahul Dravid and Glenn McGrath were honoured on November 1, 2012, at the seventh annual Bradman Awards ceremony in Sydney. Dravid has also received the Padma Bhushan award, India's third highest civilian honour.
5. Sourav Ganguly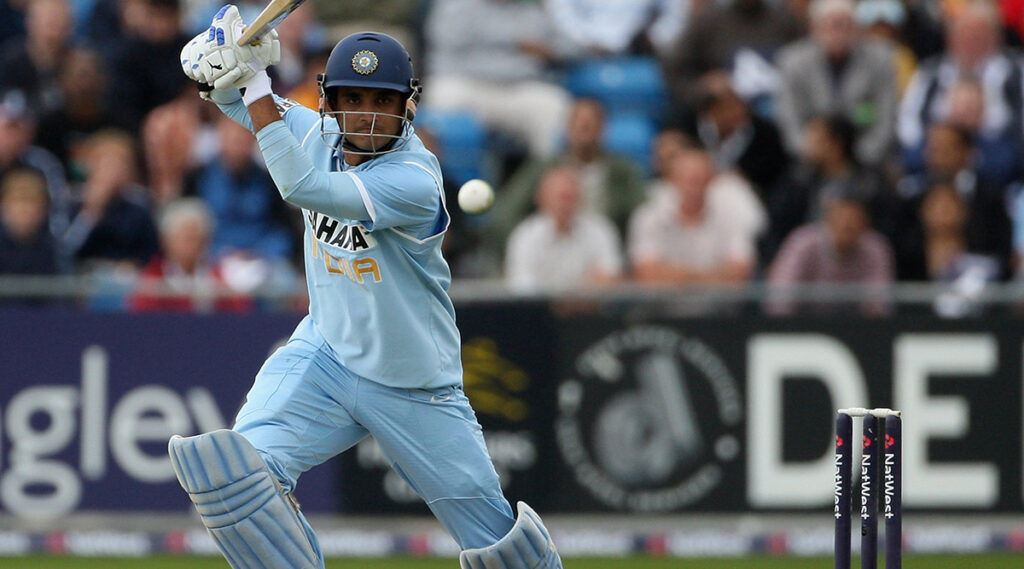 Sourav Chandidas Ganguly (born 8 July 1972) is a former Indian cricketer and former captain of the Indian national team. He is currently a President of the BCCI. He is widely regarded as one of India's most successful captains of the modern era. Ganguly has over 7000 test runs and over 11,000 ODI runs, and he has bowled in fewer innings.
He began his career by playing on state and high school teams. He is currently the fifth highest run scorer in One Day Internationals (ODIs) and the 3rd Indian cricketer in history to reach the 10,000 run mark, following Sachin Tendulkar and Inzamam Ul Haq. Wisden Cricketers' Almanack ranked him sixth best ODI batsman of all time in 2002, behind Viv Richards, Sachin Tendulkar, Brian Lara, Dean Jones, and Michael Bevan. Ganguly received the Padma Shri, India's highest civilian award, in 2004.
You might be interested in knowing Babar Azam Net Worth – Salary, Income, Biography/Wiki, Age, Height, Family, ICC Ranking, Records, Career Info & More.

Conclusion:
We hope you've enjoyed reading this article about Former Indian Cricketers. We would appreciate it if you could share your valuable feedback on this article in the comments section.