Youngest cricketers to debut: Age is just a number. It doesn't determine the level of skills a player possesses. The world of sports is all about motivation and hard work. Being a sportsperson is the dream of every child. In this world where men have made their own identity, some players started their careers before they were even teenagers. They became role models for the current generation whose dream is to become a sportsperson. Many young cricketers have been very successful in the field. Here is a list of the top 5 youngest cricketers to make debut at a young age:
List Of The Youngest Cricketers To Debut | Which cricketer made their debut at a young age?
| Rankings | Youngest cricketers to debut | Debut Age |
| --- | --- | --- |
| 1 | Hasan Raza | 14 Years, 237 Days |
| 2 | Mushtaq Mohammad | 15 Years, 124 Days |
| 3 | Mohammad Sharif | 15 Years, 128 Days |
| 4 | Aaqib Javed | 16 Years, 189 Days |
| 5 | Sachin Tendulkar | 16 Years, 205 Days |
5 Youngest cricketer to play international cricket | Youngest Cricketers To Debut Latest Updates
1. Hasan Raza – Top on the list of the Youngest cricketer to play international cricket history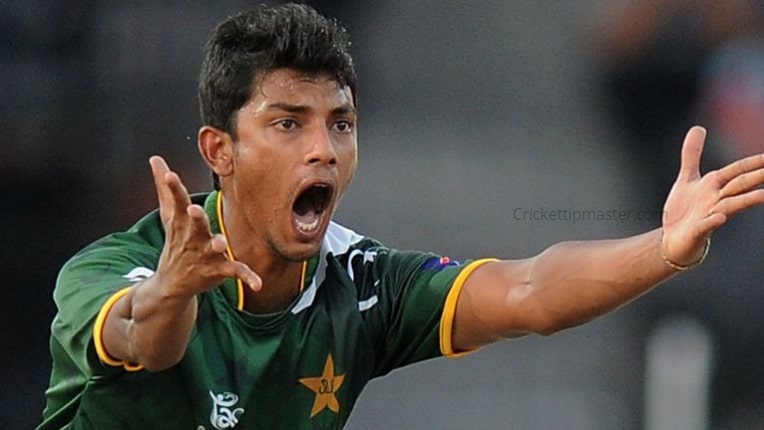 He was the youngest player in the world, he played for the Pakistani cricket team from 1996 to 2005. He also captained the Pakistan team in 2007. Hasan was born on 27th March 1982 in Lahore. He started playing cricket at the age of 12, which is a very young age. In 1996, he played for Pakistan for the first time. He made his debut against Zimbabwe in Harare and he was only 14 years old when he made his debut. He became the youngest player to play international cricket. When he made his debut he was not supposed to be there but due to an injury of another player, he got a chance to play.
In his first match, he scored 57 runs and took 3 wickets in his first match itself. After that match, all eyes were on him and everyone wanted to know who was this boy that came and performed so well. After that match, Hasan Raza got a chance to play against the west indies but unfortunately in that series, he didn't make any impact on anyone and also lost his place in the team too.
2. Mushtaq Mohammad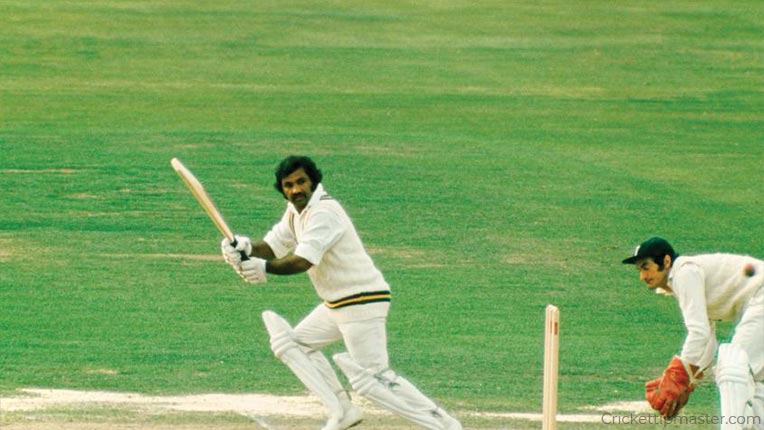 Mushtaq Mohammad (born November 15, 1943, in Junagadh) is a former Pakistani cricketer. He was the second youngest Test cricketer ever at the age of 15 years 124 days. His brothers Hanif Mohammad and Sadiq Mohammad and nephews, Shoaib Mohammad, Khurram Khan, and Saeed Anwar also played for Pakistan. He captained Pakistan in 14 Tests and 9 one-day matches between 1976-79. He led Pakistan to win over West Indies in 1977 at home and won against Australia at Perth Cricket Ground in 1979 under his captaincy. Mushtaq scored 2 Test centuries as a captain. He was also the first captain to win a test match against India at Bombay (now Mumbai).
In first-class cricket, he made 38 centuries with the highest score of 248 not out and took 1644 wickets with the best bowling figures of 9/86. His brother Sadiq once held the record for the world's highest opening partnership with 456 runs (Mushtaq scored 257). He joined World Series Cricket in 1977-78 along with many other players. He coached Northamptonshire CCC during the 1984-85 season and guided them to win NatWest Trophy that season.
3. Mohammed Sharif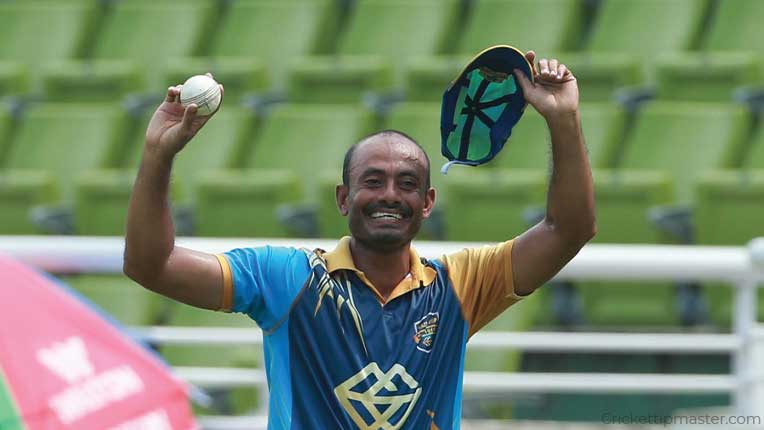 Mohammad Sharif (born 1965) is a former Pakistani cricketer who played in 31 Tests and 50 ODIs from 1986 to 1993. He was educated at Government High School, Burnley, in the United Kingdom. He was Pakistan's third-youngest Test cricketer after Hanif Mohammad and Waqar Hasan. Sharif made his debut in Test cricket against England in Lahore on 7 December 1986 at the age of 21 years and 153 days. Also, He made his ODI debut against England at Sharjah on 19 April 1987 at the age of 21 years and 256 days.
He played for Pakistan in the 1987 Cricket World Cup where he was a teammate of Imran Khan, Javed Miandad, and Wasim Akram. In the 1992 Cricket World Cup, he was the vice-captain under Imran Khan. He made his highest score of 36 against Sri Lanka at Sharjah on 4 April 1989 during the Benson & Hedges World Series Cup. Sharif took 5 wickets for 53 runs against India at Karachi on 16 November 1989 during the Australasian Bank Trophy. Also, Between 1988 and 1992, Sharif played for Leicestershire in England where he scored 1,000+ runs in a season twice and took over 100 wickets.
4. Aaqib Javed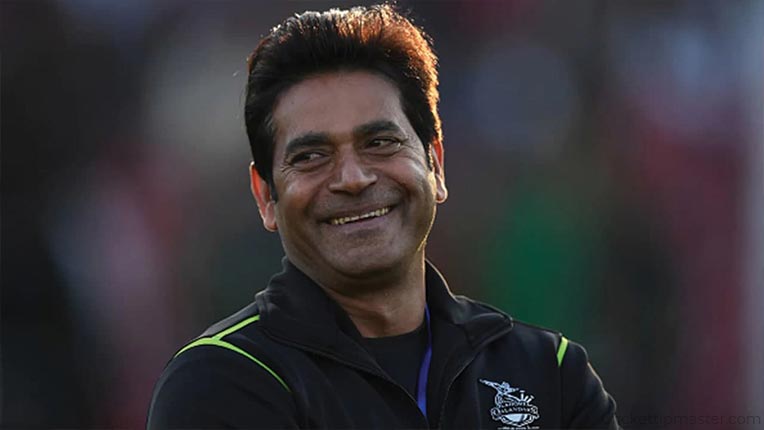 Aaqib Javed was the youngest Pakistani to make his Test debut at the age of 18 years and 256 days. He is the fourth-youngest player after Mushtaq Mohammad (15 years 124 days), Hasan Raza (14 years 227 days), and Mushtaq Mohammad (16 years 61 days).On his first Test match against India at Bangalore in 1989-90, Aaqib Javed got Sachin Tendulkar out for just 1 run by trapping him leg before wicket.
In the 1991 ODI series in West Indies, Aaqib played an integral part in Pakistan's win. He took a hat-trick as Pakistan beat West Indies by four wickets in Trinidad. Also, He took 3-34 in the final to help Pakistan win by 46 runs to claim a 2-1 series win over the home side. Aaqib is one of the very few bowlers who can claim to have dismissed Sachin Tendulkar at an average of fewer than 10 runs per dismissal (Sachin averages 9.90 runs per dismissal against Aaqib).
5. Sachin Tendulkar – The greatest among the Youngest Cricketers To Debut
Sachin Tendulkar is the greatest batsman of the modern era, and one of the greatest of all time. He is the 5th youngest cricketer of all time. His batting is characterized by elegance, purity, precision timing, and an insatiable appetite for runs. He has scored a record 15,837 runs in Test cricket and 18,426 in ODIs and 40 centuries in both forms of the game. Ultimately, Tendulkar was also awarded India's highest civilian award, the Bharat Ratna, becoming the youngest recipient to date.
Tendulkar started his international career on 15 November 1989 against Pakistan in Karachi at the age of 16 years 205 days. He is the first player to score 50 centuries in Test cricket history. Sachin holds the world record for the most number of runs in both ODI (18,426) and Test (15,837) cricket. He was named "Player Of The Tournament" at the 2003 Cricket World Cup held in South Africa. Tendulkar holds numerous other batting records including most runs (34,357), most hundreds (100), most fifties (164), and most man of the match awards (62).
Conclusion
We hope you enjoyed our article on the top 5 youngest cricketers to debut at a young age. Please share your thoughts in the comments section below. The source for the data of this article is Wikipedia. This page's content is subject to change at any time. Our website (www.crickettipmaster.com) makes no guarantees about the information's accuracy.