Who are the 10 Greatest Test Cricket Umpires of all time? Well, In cricket, as in any sport, umpiring is a highly challenging job. They receive harsh criticism whenever they make a mistake but little appreciation when they choose the right course of action. The Umpires are given much more attention now that DRS (Decision-Review-System) has been implemented. The greatest cricket referees are those with the fewest errors overall. Only on-field umpires are taken into account for this article's objectives, and those who have had lengthy and successful careers are more likely to be at the top of the list.

List of 10 Greatest Test Cricket Umpires
| No. | Umpires (Number of Test Matches) |
| --- | --- |
| 1. | Aleem Dar (139) |
| 2. | Steve Bucknor (128) |
| 3. | Rudi Koertzen (108) |
| 4. | Daryl Harper (95) |
| 5. | David Shepherd (92) |
| 6. | Billy Bowden (84) |
| 7. | Rod Tucker (76) |
| 8. | Simon Taufel (74) |
| 9. | Richard Kettleborough (74) |
| 10. | Ian Gould (74) |
1. Aleem Dar – 139 Matches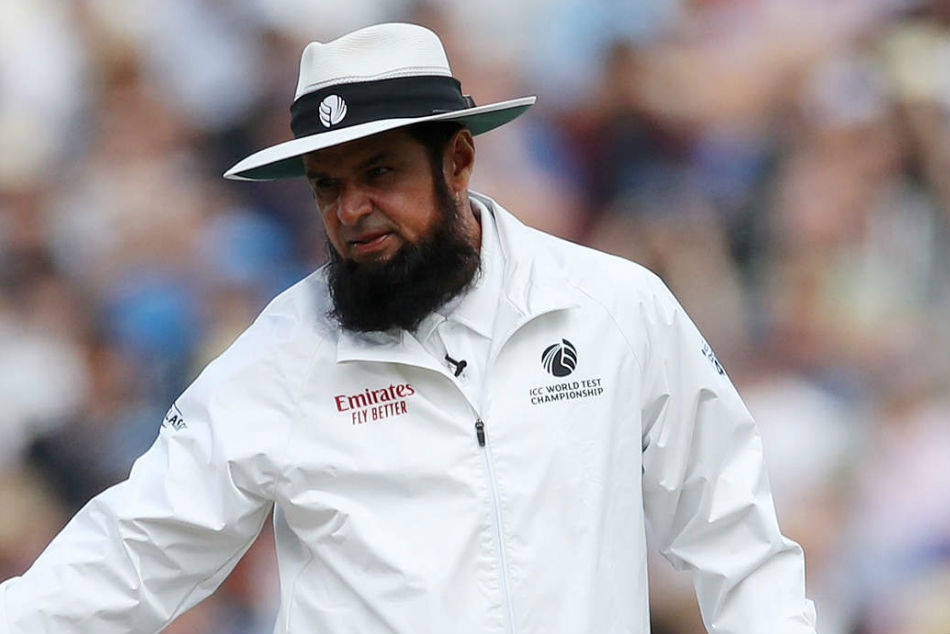 Aleem Dar is a former cricketer and current cricket umpire from Pakistan. He belongs to the ICC Umpires Elite Panel. After being nominated twice in 2005 and 2006, he won the David Shepherd Trophy three years in a row from 2009 to 2011. The only umpires to receive the honor from its commencement till 2017 were Simon Taufel, Marais Erasmus, Richard Kettleborough, Kumar Dharmasena, and Aleem Dar. He played right-handed batsman and leg-break bowler for Allied Bank, Gujranwala, Lahore, and Pakistan Railways in first-class cricket before turning official.
Aleem participated in his 129th Test match in December 2019, breaking the previous record held by Steve Bucknor, during the first game between Australia and New Zealand. Well, Aleem broke Rudi Koertzen's record for officiating in the most ODI games on November 1, 2020, during the second ODI between Pakistan and Zimbabwe. Aleem was the on-field umpire for his 210th ODI game.
As an international cricket umpire, Aleem is well known. On February 16, 2000, at Gujranwala, he officiated his first international match, an ODI between Pakistan and Sri Lanka. He joined the ICC's International Panel of Umpires in 2002. He received the honor of officiating the ICC Cricket World Cup.
2. Steve Bucknor – 128 Matches
Former international cricket umpire Stephen Anthony Bucknor, OJ, hails from Jamaica. Between 1989 and 2009, Bucknor officiated a record of 128 Test matches. He also officiated 181 One Day Internationals during this time, including five straight Cricket World Cup finals from 1992 to 2007. Steve was a football player, a referee, a high school math teacher, and a cricket umpire before switching sports. He received the Order of Jamaica, Commander Class, in October 2007 for "exceptional accomplishments in the sphere of sports."
The West Indies vs. India One Day International (ODI), played on March 18, 1989, in Antigua, was Bucknor's maiden match in international cricket. Between April 28 and May 3, 1989, the West Indies and India faced off in their first Test match at Sabina Park in Kingston, Jamaica. He was termed to officiate at the 1992 Cricket World Cup in Australia after officiating a few international games, and despite having little prior experience, he stood in the championship game. Additionally, Bucknor competed in the following four World Cup finals in 1996, 1999, 2003, and 2007, the latter of which was held in his native West Indies.
3. Rudi Koertzen – 108 Matches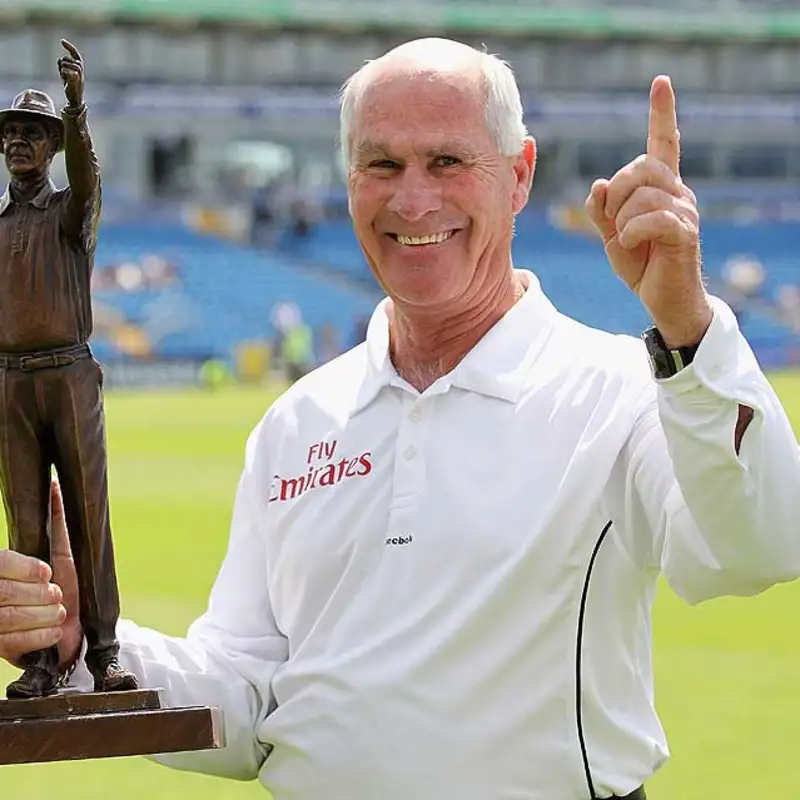 Former international cricket umpire Rudolf Eric Koertzen. Koertzen was born in the South African city of Knysna in the Western Cape. He has always loved playing cricket, and while working as a clerk for South African Railways, he participated in league cricket. In 1981, he graduated to the umpire. On December 9, 1992, Koertzen presided over his first One Day International (ODI), and from December 26–29, 1992, he presided over his first Test match. During the first series in which television replays were used to aid in run-out decisions, both matches were played between South Africa and India at Port Elizabeth. Koertzen quickly gained notoriety for slowly raising his index finger to signal an out for a batsman.
4. Daryl Harper – 95 Matches
Australian cricket official Daryl John Harper officiated in Test matches from 1998 to 2011. From 2002 until 2011, when the ICC announced that Harper will be standing down upon the expiration of his contract in July 2011, he was a member of the Elite Panel of ICC Umpires. Harper quit umpiring in June 2011 as a result of criticism from India during the India-West Indies Test series. He made his transition to umpiring in 1983, and his first-class cricket debut came in 1987.
When Harper officiated a One Day International (ODI) between South Africa and New Zealand in Perth in January 1994, it marked his first time officiating an international match. When Harper was termed to officiate the second Ashes Test at the WACA stadium alongside umpire Venkat in November 1998, he made his test match debut. Harper later officiated the fourth test of the series at the MCG. Harper started as the designated independent umpire in Test matches played outside of Australia after being promoted to the National Grid Panel of International Umpires.
5. David Shepherd – 92 Matches
First-class cricketer David Robert Shepherd MBE who represented Gloucestershire in the county competition eventually rose to prominence as an umpire in the sport. He officiated 92 Test matches, the most of any English umpire (the last of which was in June 2005). In addition, he officiated 172 one-day internationals, including the 1996, 1999, and 2003 World Cup finals.

Shepherd chose to become an umpire after ending his playing career in 1979 rather than pursue a coaching career. When he was hired as a first-class umpire in the year 1981. He started his second cricket career and the one that would make him famous throughout the world. Within two years he was a member of the 1983 World Cup umpiring panel, and within four he was standing in his first Test, the fourth Test of the 1985 Ashes series at Old Trafford. He was quickly acknowledged as one of the most capable and fair-minded officials in the game. Dickie Bird was standing next to him throughout this test.
Read also: The top 10 highest paid cricket coaches in the world | 2022 Updates
6. Billy Bowden – 84 Matches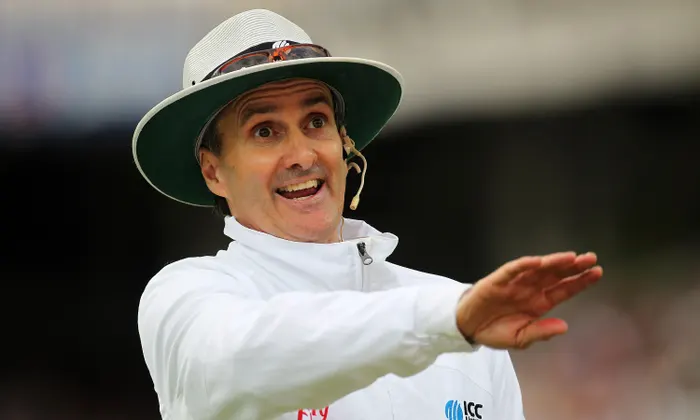 Cricket referee Brent Fraser "Billy" Bowden is from New Zealand. Before developing rheumatoid arthritis, he was a player. His dramatic signaling technique, which includes the infamous "crooked finger of doom" out signal, has earned him a reputation for being well known. In New Zealand vs. Australia game played in Wellington on February 6, 2016, Bowden participated in his 200th One Day International match.
He presided over his debut One Day International between Sri Lanka and New Zealand in Hamilton in March 1995. His first Test match as an on-field umpire occurred in March 2000, and in 2002 he was added to the Emirates Panel of International Umpires. A year later, he was termed to officiate at the Cricket World Cup in South Africa. Then was termed to officiate the match between Australia and India as the fourth umpire. Soon after, he received the proper promotion and joined the Emirates Elite Panel of ICC Umpires, where he remained until 2013.
One of the twenty umpires chosen to officiate games during the 2015 Cricket World Cup. Before being downgraded to New Zealand's national panel in June 2016, he was a member of the International Panel of Umpires and Referees.
7. Rod Tucker – 76 Matches
Australian cricket official Rodney James Tucker officiates in international Tests, ODIs, and T20Is. He is a part of the ICC Elite Umpire Panel. He was a cricket player who appeared for New South Wales for a brief period between 1985–1986 and 1987–1988 before transferring to Tasmania, where he played from 1987–1988 to 1998–1999. From 1991–1992 until 1995–1996 he served as Tasmania's deputy captain. Before quitting cricket as a player, he served as Captain/Coach for the Canberra Comets for a brief period in the 1999–2000 season. Tucker transitioned to umpiring following his playing career. In 2010, he received a speedy promotion to the ICC Elite Umpire Panel after being named to the ICC International Panel of Umpires in the year 2008. One of the twenty umpires chosen to officiate games during the 2015 Cricket World Cup.
Read also: Top 10 Best Cricket Coaches In The World Right Now | 2022 Updates.
8. Simon Taufel – 74 Matches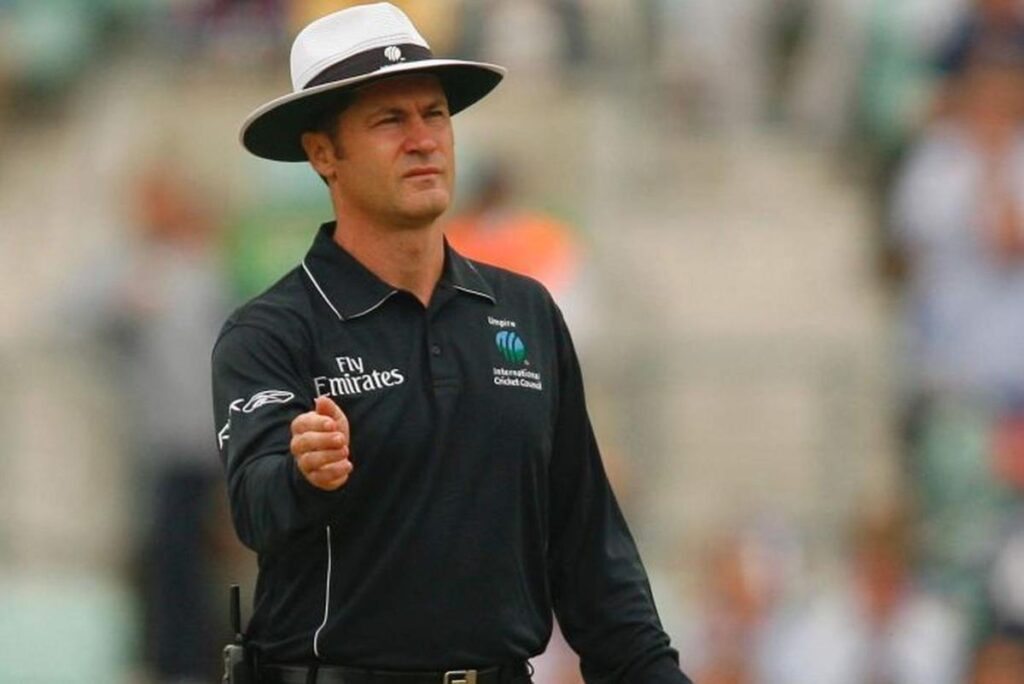 Former Australian cricket official Simon James Arthur Taufel previously served on the ICC Elite umpire panel. He was termed the greatest umpire in the world at the time. While he won five straight ICC Umpire of the Year honors between 2004 and 2008. On September 26, 2012, following the 2012 ICC World Twenty20 championship, he made his retirement from international cricket official. Then, until October 2015, he served as the ICC's Umpire Performance and Training Manager. He began working with Channel Seven in 2020 as a knowledgeable analyst for the test series in 2020–21.

Simon initially had no plans to become an umpire, but he consented to accompany a friend to a course in umpiring. He started umpiring grade cricket after passing the next exam. He rose swiftly through the ranks, making his first-class debut at the young age of 24 in 1995.
Read also: Top 10 Best ODI Bowlers Of All Time With The Lowest Economy Rate
9. Richard Kettleborough – 74 Matches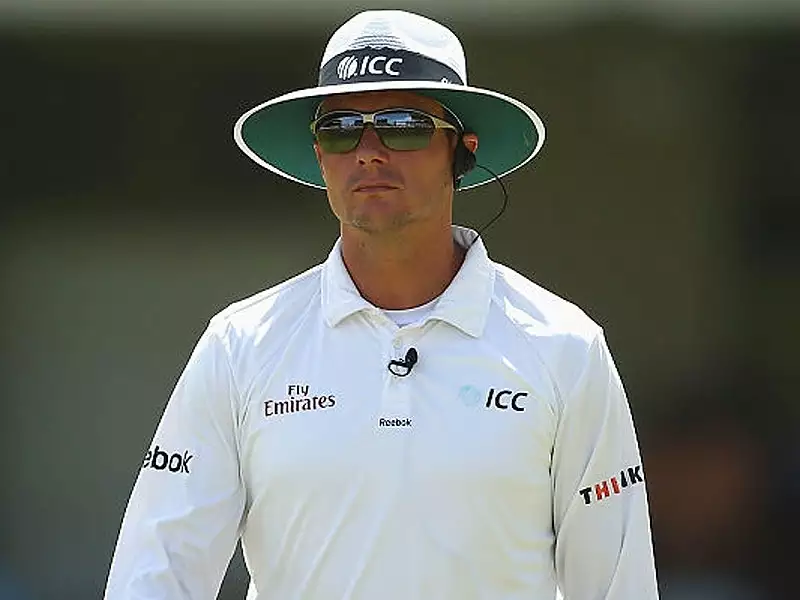 A former first-class cricketer for Yorkshire and Middlesex who played in 33 first-class games, Richard Allan Kettleborough is an English cricket umpire who officiates international matches. In the top order, he batted left-handed and occasionally bowled right-arm medium pace. During his time at Worksop College, he played cricket for a while on the college's cricket XI.
He was appointed to the ECB list of first-class umpires in 2006, officiated a Twenty20 international match between England and Australia with Ian Gould in August 2009, and was then promoted to the full International Panel of the ICC Umpires in November 2009 and the Elite Panel of the ICC Umpires in May 2011. In 2013, 2014, and 2015, he took home the David Shepherd Trophy as the top ICC umpire.
In April 2002, Kettleborough made their first-class cricket umpiring debut, officiating a match between Durham and Durham UCCE. Over the ensuing two years, they officiated several university games and two tour games (involving Sri Lankans and Indians). They remained on the Durham vs. Essex County Championship game in May 2004.
10. Ian Gould – 74 Matches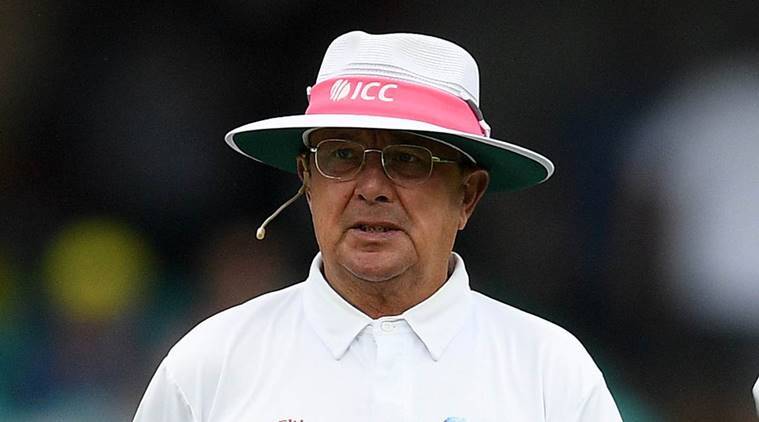 Englishman Ian James Gould played first-class cricket and was a former cricket umpire on the ICC Elite Panel. He previously held the position of chairman for Burnham FC, an English football team. Gould declared in April 2019 that he would stop working as an umpire after the 2019 Cricket World Cup. After participating in the World Cup match between India and Sri Lanka, Gould announced his retirement from umpiring on July 6, 2019. He has subsequently officiated games at the 2020 Under-19 Cricket World Cup, though.
Gould was chosen to officiate three games during the Caribbean Cricket World Cup in 2007. On November 19–22, 2008, at Bloemfontein, he officiated his maiden Test match, between South Africa and Bangladesh. In 2009, Gould was elevated to the ICC Elite Panel of Umpires. At the 2011 Cricket World Cup semi-final between India and Pakistan at Mohali, he stood.
Read also: Ranked! The Top 10 Best Batsmen In The World In 2022
Conclusion
We hope you enjoyed our article on the Top 10 Greatest Test Cricket Umpires. Please drop your thoughts and opinions in the comment box below. The source of information for this article is taken from Wikipedia. Since the topic is subject to change, our website (crickettipmaster.com) makes no guarantee for the accuracy of the data.