Many cricketers have played for their country over the centuries, and in this article, we have listed the Top 10 best cricket teams in the world of all time. Cricket is a popular sport in many Asian and European countries, and it has long overshadowed other sports. Its origins can be traced back to the 16th century in England, and it became the country's national sport only two centuries later. It has been played all over the world since then.
The International Cricket Council has been active in organizing various national and international matches. It organizes world cup matches, test match series, one-day international matches, and now twenty-twenty matches between countries.
Many people don't know why cricket is called cricket; here is an answer to that question. It was spelled creckett in the first definite reference. The name could be derived from the Middle Dutch krick(-e), which means a stick, the Old English cricc or cryce, which means a crutch or staff, or the French word criquet, which means a wooden post.
Cricket is played between two opposing teams of 11 players each. Either team must bat to set a difficult target, and the opposing team must achieve that target. These top 10 best teams are made up of a variety of batsmen, bowlers, and fielders. The impressive sixers, boundaries, and outs make this game appear more interesting to its fans. Here's a list of the top 10 best cricket teams in the world of all time.
World best cricket teams of all time:
Who is the best cricket team of all time? Who is the best ever cricket team? This list includes the most notable teams and individual records in Test cricket, ODI, and T20I. Currently, Australia is the most successful cricket team in terms of both wins and winning percentage. It is widely regarded as the world's best cricket team.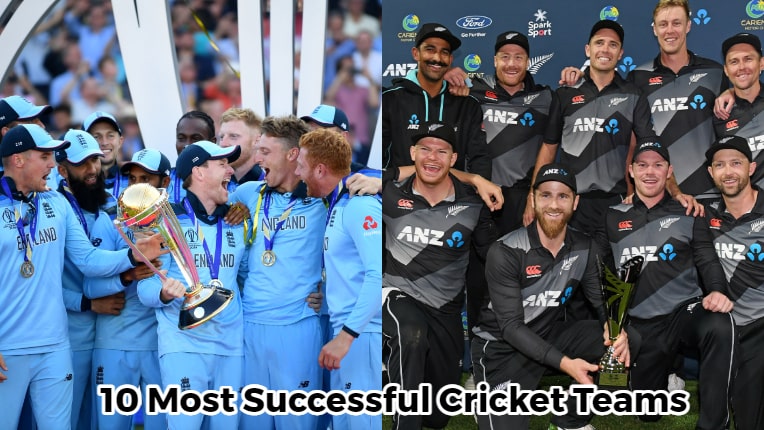 1. Australia – The best cricket team in the world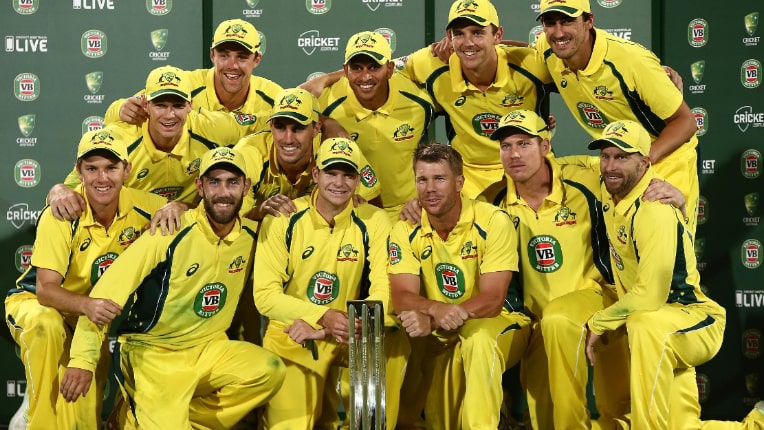 Cricket is the most popular summer sport in Australia, both internationally and domestically. It is regarded as the national summer sport and is popular throughout the country, particularly from September to April. Australia is very good at cricket because of the high-quality skills taught there. Their split captaincy in all three formats has also been extremely beneficial. Their player rotation and use of bench strength allow each player to showcase their talents.
In cricket, how many world cups has Australia won? In total, twenty teams have competed in the tournament's eleven editions, with 10 teams competing in the most recent 2019 tournament. Australia has won the tournament 5 times, India and the West Indies twice, and Pakistan, Sri Lanka, and England once each. Incredibly, they have reached the finals of the ICC One-Day International World Cup seven times in 11 editions. Overall, Australia is the most successful ODI team in history, winning more than 60% of their matches, with a record of 7 World Cup final appearances (1975, 1987, 1996, 1999, 2003, 2007, and 2015) and out of seven, they won five World Cup finals (1987, 1999, 2003, 2007, and 2015). That is why we rank Australia as one of the best cricket teams in the world of all time.
2. New Zealand- top t20 team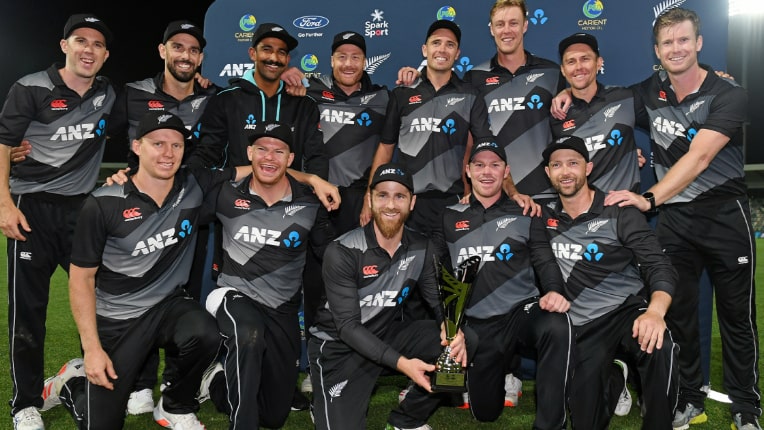 Cricket is the most popular summer sport in New Zealand, trailing only rugby in terms of overall popularity. New Zealand is one of twelve countries that play cricket. The Black Caps played their first Test against England in Christchurch in 1930, becoming the fifth country to do so. New Zealand had to wait more than 26 years, from 1930, for its first Test victory, against the West Indies at Eden Park in Auckland. In the 1972-73 season, they played their first ODI against Pakistan in Christchurch. Kane Williamson is the current captain in all formats of the game, having taken over for Brendon McCullum after the latter retired in December 2015. New Zealand Cricket organizes the national team.
New Zealand has yet to win the World Cup but has finished second twice (in 2015 and 2019). Kenya's semi-final appearance in the 2003 tournament is the best result by a non-Test playing nation, while Ireland's Super 8 (second round) appearance in 2007 is the best result by a non-Test playing team on their debut. New Zealand has played 1393 international matches, winning 541, losing 625, tying 15, and drawing 168, with 44 matches ending in a draw. The ICC ranks the team third in Tests, first in ODIs, and fourth in T20Is.
3. India – Strongest cricket team in the world
Team India, is one of the best cricket teams in the world of all time. Everyone knows why cricket is so popular in India. India has an excellent cricket infrastructure. Most towns in India have at least one cricket stadium. Most stadiums have excellent facilities and international-level coaching. The widespread availability of cricket training and coaching facilities contributes significantly to the sport's popularity in India. Cricket grew in popularity in India and the West Indies as a result of its colonial history. It was used as a symbol of racial and social superiority by British imperial officials. They did not make the game popular among the general public. Playing cricket implied being racial equal to the British for the colonized.
Team India made their international debut in 1932 when they faced England in a three-day Test match, which England won by 158 runs. India's first Test series as a sovereign nation was against Australia. They won their first Test against England at the Madras Cricket Club Ground in 1952. India has won how many World Cups? The Indian cricket team has won two World Cups. In addition to winning the 1983 Cricket World Cup, they also won the 2011 Cricket World Cup on home soil, defeating Sri Lanka. They were also runners-up in the 2003 Cricket World Cup and four times semifinalists (1987, 1996, 2015, 2019).
4. South Africa – Most powerful cricket team in the world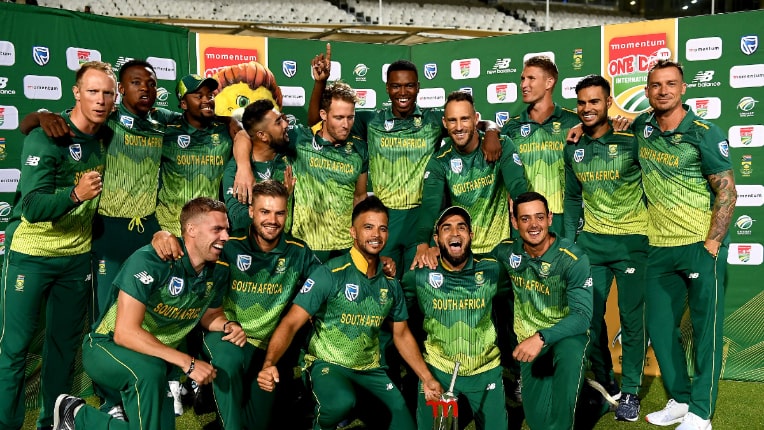 South Africa is also one of the most successful ODI teams, having won more than 60% of their matches. However, its only success in ICC-organized contests is the 1998 Champions Trophy. Cricket South Africa manages the South African national cricket team, also known as the Proteas, which represents South Africa in men's international cricket. South Africa is an International Cricket Council full member, with Test, One-Day International, and Twenty20 International status. Proteas developed into a competitive team by the beginning of the twentieth century after hosting and playing their first international first-class game against England in 1888-89.
Proteas was arguably the best team in the world in 1970, when the ICC imposed an international ban due to apartheid, but since their readmission in 1991, they have reasserted themselves as a strong team. Despite previously holding the top spot in the international rankings, the Proteas are now ranked fifth in the world as of 2021.
South Africa reached the ODI World Cup Semi-Finals four times, most recently in 2015, after playing their first One Day International against India soon after their readmission in 1991. With a current high win percentage of 63 percent, the team's overall fortunes have also fluctuated, with the team currently sitting fifth in the ODI rankings, despite previously being number one. South Africa played their first Twenty20 International against New Zealand in 2005. The fortunes of the T20I teams have varied and have been close to silverware, much like those of the other national squads. The Proteas have been semi-finalists twice in six T20 World Cups, most recently in 2014. They are currently ranked fifth in the world, having previously been number one, and have a current win rate of 56%.
5. England – Top cricket team in the world
In international cricket, the England cricket team represents England and Wales. It has been governed by the England and Wales Cricket Board since 1997, having previously been governed by Marylebone Cricket Club since 1903. England is a founding Test, One Day Internationals, and Twenty20 cricket nation. England took part in the first Test match in 1877 (against Australia in Melbourne) and the first One Day International in 1971. (also against Australia in Melbourne). The 2019 Cricket World Cup Final was a One Day International cricket match played on 14 July 2019 at Lord's in London, England, to determine the 2019 Cricket World Cup winner.
Read also- Top 10 Batsmen Who have scored most runs in Test for England | All-time Updates
Conclusion
This article is based on the Top 10 best cricket teams in the world of all time and has been updated with statistics from ESPNcricinfo.com updates. We hope you enjoyed our article; please share your valuable thoughts in the comments section; we appreciate your feedback. This page's content is subject to change at any time without notice. Our website makes no guarantees about the information's accuracy.