Here are the best Test innings of the 2021 calendar year: The expansion in Covid-19 cases in 2020 had a significant impact on sporting activities. In the year 2020, only 22 Tests were played around the world. Because of the Covid-19 scare, many tournaments were suspended or canceled. However, fans saw a lot more best Test innings in 2021. In the year 2021, a total of 43 Test matches were played.
England and India have played the most Tests this year, with 15 and 14, respectively. Pakistan has the best Test win percentage this year among teams that have played at least 5 Tests. They won 7 games out of 9 Tests, for a win percentage of 77.77. India, on the other hand, has won 7 of 14 Tests with a win percentage of 50. In Test Cricket, a record number of runs were scored in 2021. In the longest format, we've seen some impressive knocks from various countrymen. We've finished 2021 and are now in 2022, so let's take a look at the top 5 best Test innings in 2021.
Top 5 Best Test Innings Of 2021 | Most Runs In Test 2021.
Joe Root (ENG) scored the most runs in Test 2021. England national test cricket team captain Joe Root played 15 test matches, scoring 1708 runs in 29 innings at a batting average of 61. In 2021, Joe Root smashed 6 centuries and 4 half-centuries. Take a look at the complete table to see who scored the most runs in test 2021.
Player Rankings
Matches
Inns
Most Runs
in Test 2021
HS
Batting
Average
SR
100
50
JE Root (ENG)
15
29
1708
228
61.00
56.85
6
4
RG Sharma (INDIA)
11
21
906
161
47.68
48.19
2
4
FDM Karunaratne (SL)
7
13
902
244
69.38
55.74
4
3
RR Pant (INDIA)
12
21
748
101
39.36
67.44
1
5
CA Pujara (INDIA)
14
26
702
91
28.08
34.17
0
6
Abid Ali (PAK)
9
15
695
215*
49.64
48.87
2
2
KC Brathwaite (WI)
10
20
675
126
33.75
37.79
1
4
HDRL Thirimanne (SL)
7
13
659
140
50.69
43.41
2
4
KR Mayers (WI)
10
20
636
210*
35.33
61.98
1
2
Liton Das (BAN)
7
12
594
114
49.50
57.50
1
5
NE Bonner (WI)
9
16
577
113*
41.21
35.55
1
3
Fawad Alam (PAK)
9
13
571
140
57.10
49.69
3
2
Azhar Ali (PAK)
9
15
549
126
42.23
44.34
1
3
V Kohli (INDIA)
11
19
536
72
28.21
44.07
0
4
DM de Silva (SL)
6
10
530
166
58.88
55.03
2
2
RJ Burns (ENG)
10
19
530
132
27.89
41.34
1
3
M Labuschagne (AUS)
5
9
526
108
65.75
49.06
2
4
Mominul Haque (BAN)
7
13
503
127
41.91
47.85
2
1
List Of Top 5 Best Test Innings Of 2021 From Rishabh Pant To KL Rahul.
1. Rishabh Pant- 89 off 138 vs Australia, 4th Test at The Gabba, Brisbane.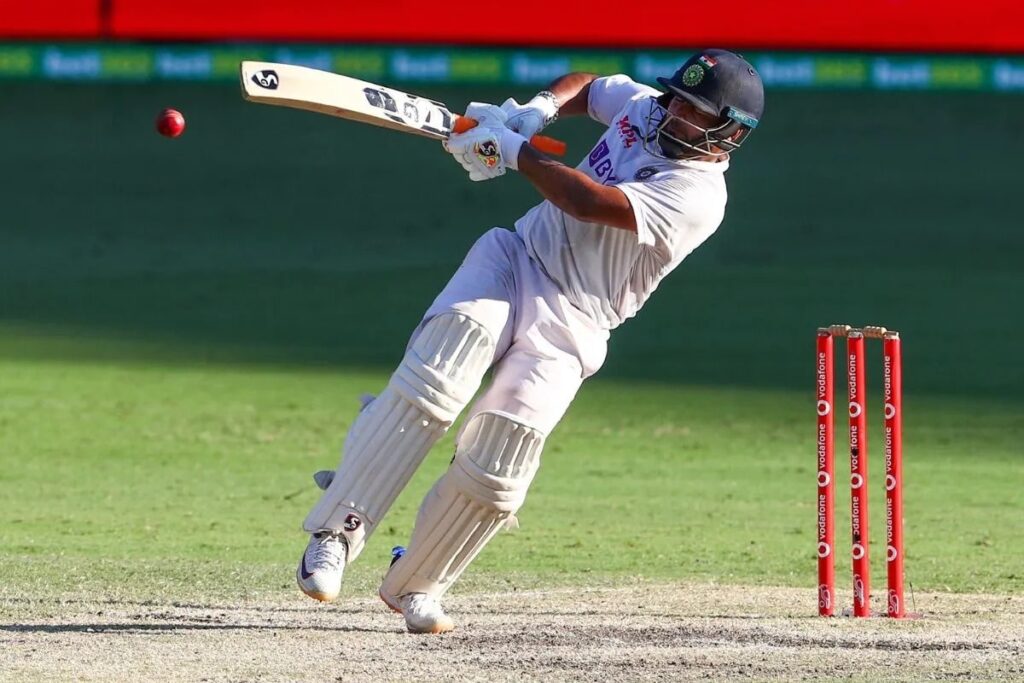 In January 2021, the Indian Cricket Team made history by winning the Border Gavaskar series for the second time in a row in Australia. India chased down 328 runs in the final Test of the series at The Gabba to end Australia's 32-year unbeaten run at the venue. Team India was 3 down for 167 in pursuit of the target when Rishabh Pant walked out to bat. Rishabh Pant carried a lot of weight on his shoulders on the final day, with a mountain to climb. The southpaw launched a counterattack, giving India hope. He faced off against the likes of Pat Cummins, Nathan Lyon, and Josh Hazlewood, ensuring that the bad balls were hit to the boundary ropes. Rishabh Pant batted until the end, remaining unbeaten on 89 off 138 runs to help team India win by 3 wickets.
2. Joe Root- 218 Off 377 vs India in 1st Test at Chennai.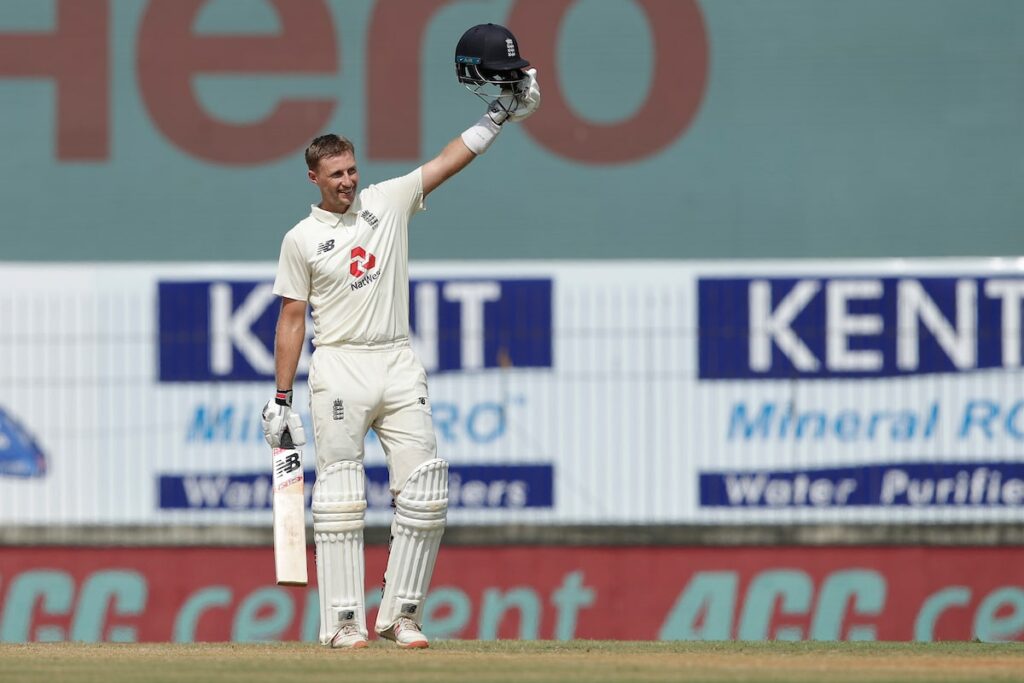 In 2021, Joe Root has had a dream run in Test Cricket. This year, England's Test captain has scored most Test runs. Joe Root has scored runs against every opponent he has faced. Between February and March, England toured India for a five-match series. England stunned India by defeating them by a massive margin of 227 runs in the first Test. Joe Root was the mastermind behind the victory. Root batted brilliantly in his first innings of the Test series, scoring 218 runs off 377 balls. He formed crucial partnerships with Dom Sibley and Ben Stokes, assisting India to a massive first-innings total of 578 runs. During his brilliant innings, Joe Root hit 19 fours and 2 sixes.
3. Rohit Sharma- 127 off 256 vs England, 4th Test at Kennington Oval, London.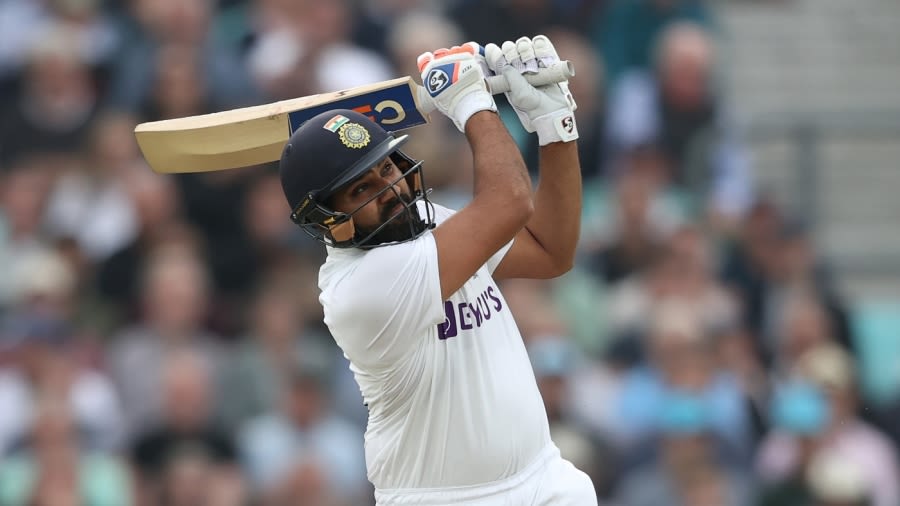 Team India and England each won one match before the start of the 4th Test at Kennington Oval in London. India needed to win the fourth Test to have a chance to win the series. Virat Kohli and the team didn't get off to a good start, as they were bundled out for 191 runs in the first innings. In response, England scored 290 in their innings. With a 99-run deficit, England needed to bat exceptionally well to save the Test, let alone win it. More importantly, they required a strong start. Once again, Rohit Sharma and KL Rahul produced a flawless start. The pair combined for an 83-run partnership to lay the groundwork for a good score. KL Rahul was out on 46, but Rohit Sharma held firm at the other end.
Throughout his innings, Rohit Sharma displayed extreme patience. He left the balls that were there to leave and made certain that the bad balls were sent to the boundary ropes. Rohit Sharma went on to hit a stunning century to help India take control of the game. Rohit Sharma hit 127 runs off 256 balls, including 14 fours and one 1, to help the team India score 466 in the third innings. India ultimately won the Test by a margin of 157 runs.
4. Kyle Mayers- 210* Off 310 vs Bangladesh, 1st Test at Chittagong.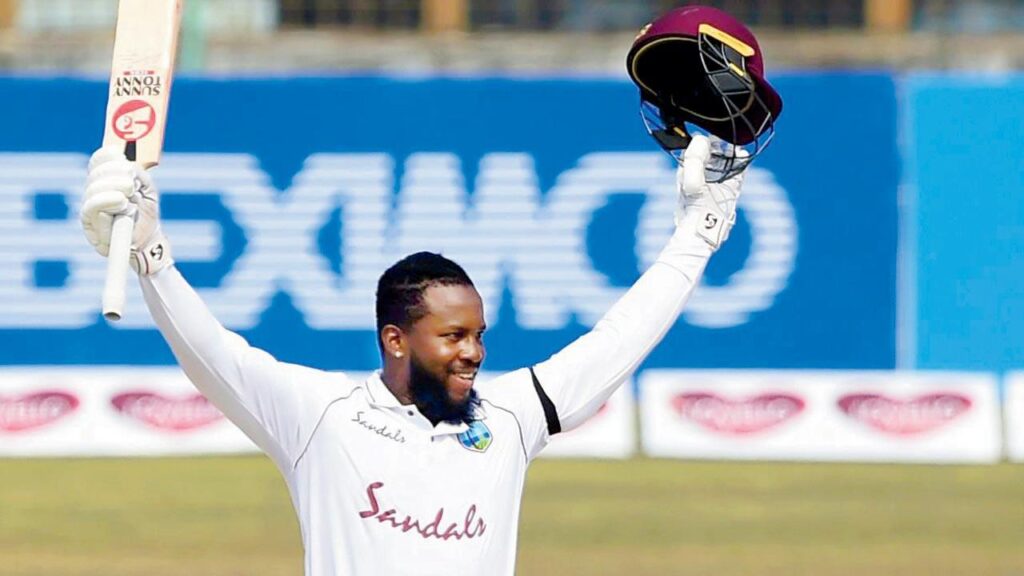 Kyle Mayers etched his name in the West Indies record books on his Test debut by scoring a double century on debut. The 29-year-old Kyle Mayers of the West Indies made a Test debut to remember, hitting an unbeaten 210 in the fourth innings of the first Test against Bangladesh in Chattogram, helping his side chase down a total of 395 runs with 3 wickets in hand to win the Test match. Kyle Mayers and Nkrumah Bonner combined for 216 runs to turn the game on its head. He finished unbeaten on 210 to lead West Indies to a historic victory. During his match-winning innings, Kyle Mayers hit 20 fours and 7 sixes. With that knock, he became only the 6th batsman in Test cricket history to score a double-century in the fourth innings. Kyle Mayer's spectacular knock ranks fourth on our list of the best Test innings of 2021.
5. KL Rahul- 129 Off 250 vs England at Lord's.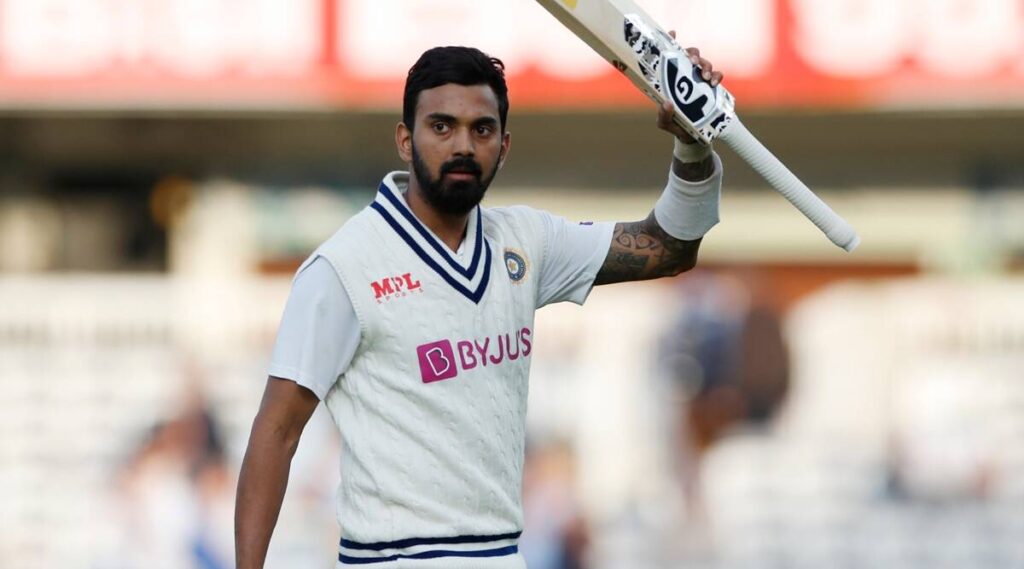 Following a draw in the first Test of the five-match series, team India put on a sensational performance in the second Test vs England at Lord's. They were fantastic with both the bat and the ball. India scored over 300 runs in the first innings and took all the wickets in the match. India won the Lord's Test by 151 runs to take a 1-0 series lead. Virat Kohli became only the third captain, after Sourav Ganguly and MS Dhoni, to win a Test at Lord's.
With a sensational knock in the first innings, KL Rahul set the tone for the victory. He stitched together an outstanding 126-run opening partnership, laying the groundwork for other batsmen to capitalize on. Rohit Sharma was dismissed after scoring 82 runs, but KL Rahul persisted. KL Rahul smashed 11 fours and one six on his way to a 129-run knock off 250 balls. KL Rahul appeared to be composed and well-spoken. There wasn't a single bowler who could pose a threat to him. His knock was crucial to India's victory in the Test series.
Conclusion
This article is based on the best Test innings of 2021 in terms of most runs in a Test inning, and it has been updated with statistics from ESPNcricinfo.com's official 2022 updates. We hope you enjoyed our article; please share your valuable thoughts in the comments section; we appreciate your feedback. The information on this page is subject to change at any time without notice. Our website makes no guarantees about the information's accuracy.