Since its inception, England has played nearly 2000 international matches, & England has produced some of the game's greatest players over the years. Cricket is one of the most popular sports in England and has been played for over 4 centuries. The Marylebone Cricket Club, which was based at Lord's, developed the modern rules of play and conduct. Cricket is also one of the most popular participation sports in England, like football and rugby. In the first half of the 18th century, cricket became a popular sport in London and the southeastern counties of England. More people watched the sport when it was broadcast on terrestrial television channels, but the broadcast deals were not as lucrative. According to our research, here is a list of England's 10 greatest cricketers of all time list:
Top 10 Famous Cricketers Of England All Time – 2022 Updated
Who are the most famous cricketers in England? We've compiled a list of England's 10 greatest cricketers based on who has scored the most runs in test cricket for England. Joe Root is the only player who's active player on the list of famous cricketers from England
| Famous Cricketers England | Career Span | Matches | Test Runs |
| --- | --- | --- | --- |
| Alastair Cook | 2006-2018 | 161 | 12,472 |
| Joe Root* | 2012-2022 | 122 | 10,472 |
| Graham Gooch | 1975-1995 | 118 | 8,900 |
| Alec Stewart | 1990-2003 | 133 | 8,463 |
| David Gower | 1978-1992 | 117 | 8,231 |
| Kevin Pietersen | 2005-2014 | 104 | 8,181 |
| Geoffrey Boycott | 1964-1982 | 108 | 8,114 |
| Michael Atherton | 1989-2001 | 115 | 7,728 |
| Ian Bell | 2004-2015 | 118 | 7,727 |
| Colin Cowdrey | 1954-1975 | 114 | 7,624 |
England's 10 Famous Cricketers Of All Time
1. Alastair Cook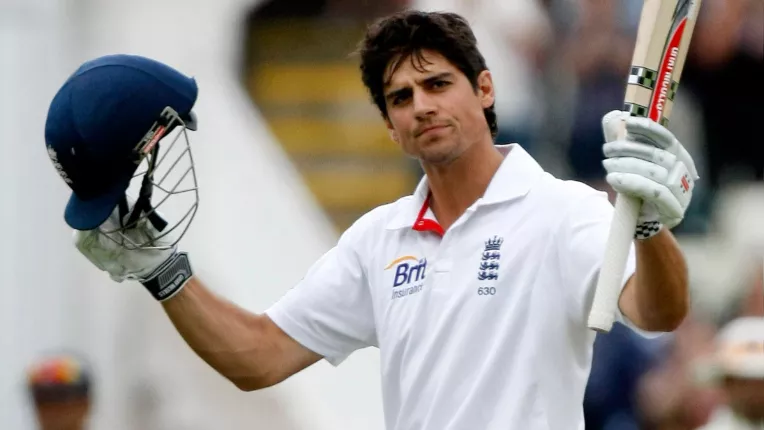 Alastair Cook is a famous England cricketer who plays for Essex County Cricket Club and represented England in all international formats from 2006 to 2018. He was nominated twice as captain of the ICC Test Team of the Year, in 2013 and 2016. Cook holds the record for the youngest batsman in test history to reach 1000 runs and was the first Englishman to do so in 2016. He also holds the record for most consecutive centuries in his first five tests as skipper. His dedication and hard work are admired all over the world. In 161 test matches, he scored 12,472 runs at an average of 45.35 with 33 centuries, 5 double centuries, and 57 half-centuries. He's left such an imprint on world cricket that whenever someone picks up the cricketing record books, they'll find his name among the all-time greats.
2. Joe Root*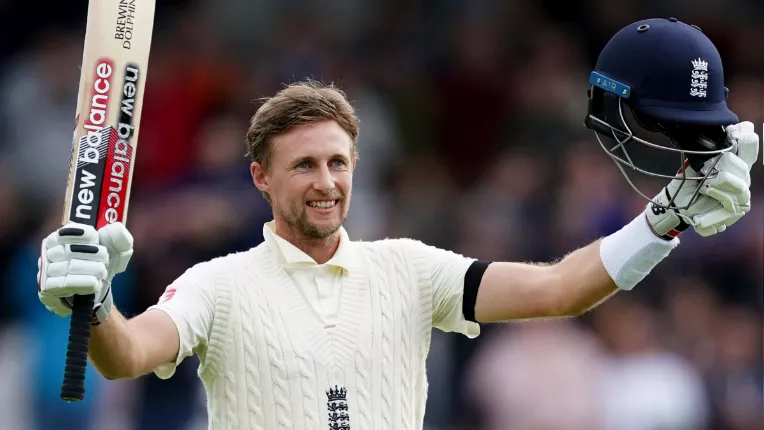 Current players consider Joe Root to be the greatest English batter of all time. Joe Root was now named one of the world's top four young batsmen, alongside the captains of Australia, New Zealand, and India's former skipper Virat Kohli. Having only played one Test on his debut tour of India in 2012, the 2016 series was expected to be Root's most important series of his career. Joe Root is as good as any of them, if not better. You could compile him in a list of the top five England cricketers. Joe Root is now England's second-highest run-scorer in test cricket. He is also an active player on our list of famous English cricketers. Joe Root has 10,472 runs in 122 test matches, with an average of 50.35, he has 28 hundred, 5 double centuries, and 54 half-centuries.
3. Graham Gooch
Graham Gooch, a former England captain, is the most prolific run scorer of all time, with a total of 67,057 runs in first-class and List-A cricket combined. He is also England's third leading Test run-scorer, with 8900 runs from 118 games, with an avg of 49.24, and has more than 100 first-class centuries. Some consider Gooch to be the greatest opening batsman to play for England in the modern era. His switch in technique midway through his career gave him incredible power with the bat, and once in, "he belted oppositions,". When he retired from Test cricket in 1995 at the age of 41, he was still England's all-time leading run scorer, with 44,846 runs in all first-class cricket at an average of 49, including 128 centuries (20 in Tests) and a further 22,211 runs in List A matches, a world record.
4. Alec Stewart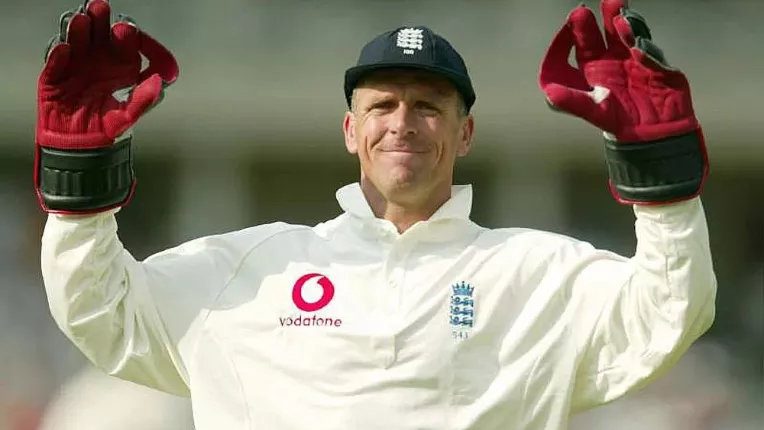 Alec Stewart is a former English cricketer and former captain of the England cricket team. He was a right-handed wicket-keeper-batsman in Test cricket and One Day Internationals. Throughout the 1990s, he was an important member of the England team. In one-day internationals, he was more dangerous, frequently walking with effort through bowling attacks at the top of the order. Stewart advanced to lead England, albeit with limited success, after establishing himself as the primary keeper. His captaincy lasted only a year, and he was relieved of the responsibility following the Ashes reversal and the 1999 World Cup. He is England's fourth-highest run-scorer of all time, with 8,463 runs and an average of 39.55 in test cricket. In ODIs, he has also scored 4677 runs with an average of 31.6 in 162 innings.
5. David Gower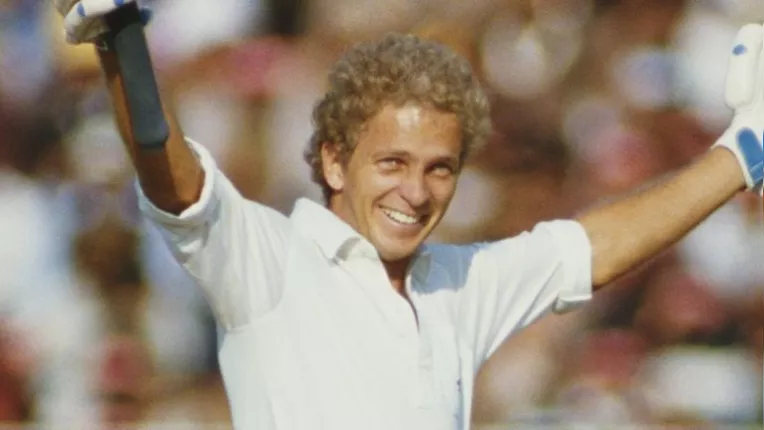 David Gower is the fifth most famous cricketers of England on our list. He is England's all-time fifth-highest run scorer in Test cricket. He is a commentator and former cricketer who captained the England team in the 1980s. David Gower has been described as one of the most stylish left-handed batsmen of his generation, having played 117 Test matches and 114 One Day Internationals, scoring 8,231 and 3,170 runs, respectively, with an excellent average.
And, as captain, his apparent arrogance concealed a genuine belief that England should select the best players and let them do their jobs. It thus worked against Australia in 1985 but was devastating the following winter in the West Indies, and even more so when he reclaimed the Ashes captaincy for the 1989 series. He was unsatisfied with Graham Gooch's tote-that-barge regime that followed, and county cricket bore him, so he retired prematurely to pursue a successful career as a TV personality.
6. Kevin Pietersen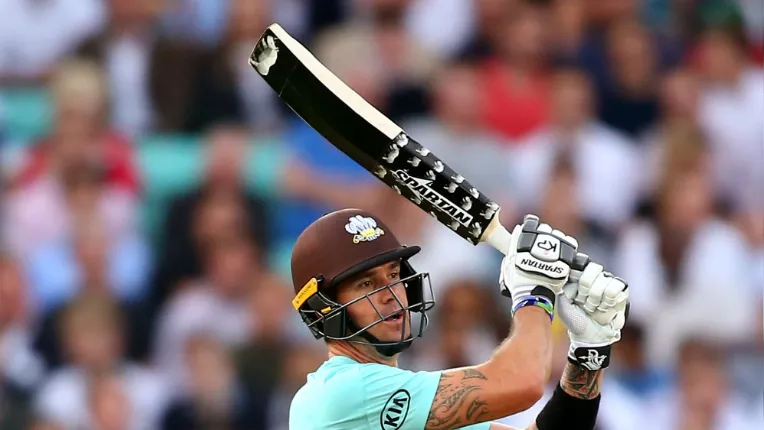 Former England international cricketer Kevin Pietersen was one of the first batsmen to reach 1,000 ODI runs and is still the fastest player to reach 2,000 runs in One Day International cricket. Kevin Peterson is a right-handed batsman and rare off-spinner who played for England in all three formats from 2005 to 2014, including a brief stint as captain. He has scored 8,181 Test runs at an avg of 47.28 in 104 Tests was exceptional in England's cricket history, and his record in limited-overs cricket was equally impressive. In 2013, he became England's all-time leading run-scorer in all international formats. Kevin Pietersen announced his retirement from all forms of cricket at the end of the 2018 season on January 6, 2018. Pietersen returned in 2020 to compete in the Ultimate Kricket Challenge.
7. Geoffrey Boycott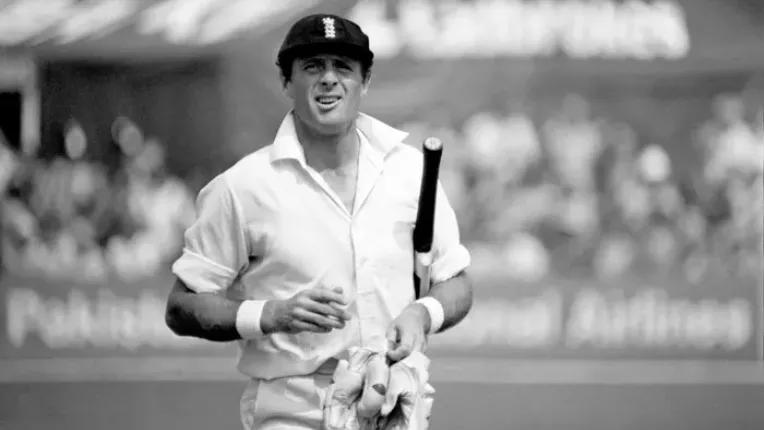 Geoffrey Boycott is England's seventh most famous cricketer. He is a former Test cricketer. Boycott established himself as one of England's most successful opening batters and had an aggressive playing career from 1962 to 1986. He made his international debut against Australia in a Test match in 1964. For many years, Boycott was a key member of England's Test batting line-up, though he wasn't successful in his One Day International (ODI) career. Boycott's international career ended in 1982, after 108 Test match appearances for England when he was the leading Test run-scorer. He received an OBE for his services to cricket after scoring 8,114 Test match runs at an average of 47.72. Throughout his cricket career, he has played 609 FC matches, scoring 48,426 runs with an avg of 56.83, and 313 List A matches, scoring 10,095 runs with an avg of 39.12.
8. Michael Atherton
Michael Atherton is a former England international first-class cricketer. He was a right-handed opening batsman for England and a rare leg-break bowler. He was appointed captain of England at the age of 25 and led the team in a record 54 Test matches. In Tests, he has been dismissed 19 times by Glenn McGrath (a record for any bowler against a single batsman), 17 times by Walsh, 17 times by Ambrose, and 10 times by Shane Warne. Mike Atherton has scored 7,728 runs at an average of 37.7 in 115 test matches, including 16 centuries and 46 half-centuries. After 5 years of captaincy, he was forced to resign due to a lack of results, and he continued to play for another 4 years before retiring at the end of the 2001 Ashes series. After retiring, he became a media cricket expert and Sky Sports, commentator.
9. Ian Bell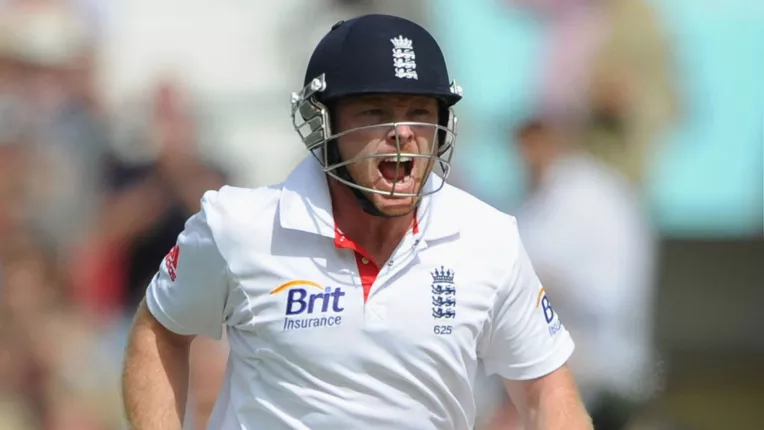 Ian Bell, the greatest English cricketer of the twenty-first century, played international cricket in all formats for the England cricket team as well as county cricket for Warwickshire County Cricket Club. Bell, who has been a part of five Ashes-winning campaigns, has played several memorable knocks for England across formats with his elegance and flair at the crease. Bell was a member of the national team for over a decade, appearing in 118 Tests, 161 ODIs, and 8 T20Is. He was England's most popular cricketer in recent years, scoring 7727 test runs at an average of 42.69 and 5416 ODI runs at an average of 37.87. Ian Bell announced his retirement from all forms of cricket at the end of the 2020 Northern summer on September 6, 2020.
10. Colin Cowdrey
Colin Cowdrey was the first cricketer to play 100 Test matches, celebrating the occasion with 104 against Australia in 1968. He "delighted crowds throughout the world with his style and elegance." He was at the heart of the game for half a century on his way from teenage sensation to sporting statesman. Cowdrey was the first man to appear in 100 Tests, captained England 27 times, and amassed nearly 43,000 first-class runs at an average of 42.89. In 114 test matches, he scored 7,624 runs at an average of 44.06, including 22 centuries and 38 half-centuries. Colin Cowdrey passed away on December 4, 2000, at the age of 67, following a stroke earlier that year.
The 10 current famous cricketers of England
Joe Root
Jonny Bairstow
Jason Roy
Mark Wood
Jofra Archer
Conclusion
We hope you enjoyed our article on the famous cricketers of England. Please drop your thoughts and opinions in the comment box below. The source of information for this article is Wikipedia and ESPNcricinfo. Since the topic is subject to change, our website (crickettipmaster.com) makes no guarantee for the accuracy of the data.