Which cricketer has the most followers on Instagram in World? Who are more followers in cricket? Virat Kohli is the first & most followed Indian cricketers on Instagram to have over 215 million and is the third most followed athlete in the world Among all sportspersons, he is behind Lionel Messi and Cristiano Ronaldo. Virat Kohli has the most Instagram followers of any cricketer. The former India captain has a significant lead over every other Indian celebrity, and his teammates are nowhere near his social media following. With the introduction of Facebook, Twitter, and Instagram, among other social media platforms, Instagram has become a daily part of everyone's life. Social media can be used for a variety of purposes. Social media is used in every aspect of life, from posting photos to promoting various products. As a result, many cricketers are quite active on social media.
Cricketers frequently post pictures of various types, informative content, birthday greetings, and advertisements in which they appear. It allows fans to gain insight into the lives of cricketers both on and off the field. Some cricketers enjoy posting frequently, while others prefer to keep to themselves and rarely post. Here's a list of the top 10 most followed Indian cricketers on Instagram.
Top 10 most followed Indian cricketers on Instagram [2022 Updates]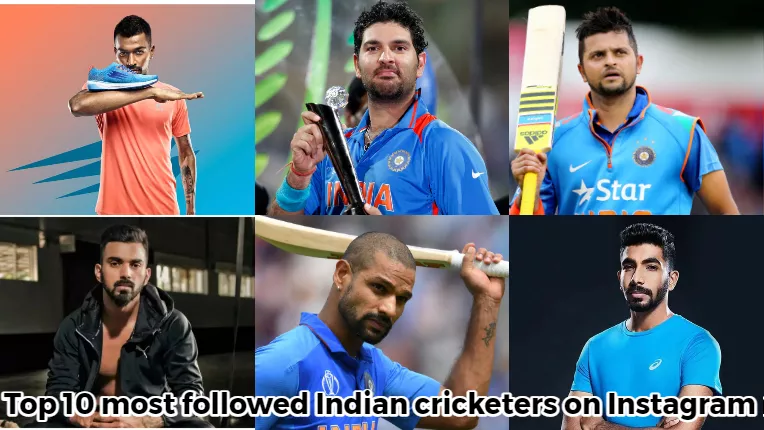 NOTE: The table below is updated based on the current most followed Indian cricketers on Instagram. If you believe the number of followers has changed, click the links provided and look for changes over time.
Top 10 most followed Indian cricketers on Instagram
Who are the most followed cricketers on Instagram?
1. Virat Kohli becomes the first Indian with 217 million followers on Instagram
Virat Kohli is the first Indian to have 217 million Instagram followers and the third athlete in the world. When it comes to charging fees per Instagram post, Kohli is currently the top-ranked celebrity in India. According to influencermarketinghub.com 2022 richest Instagram influencers list, the former India captain charges Rs 8.69 crore for one sponsored post on the popular photo-sharing social media platform. To put this in context, the right-handed batter used to charge around Rs 5.5 crore in 2021 for one paid Instagram post, a figure that has more than 1.5 times increased in a matter of months when he reached 200 million followers on Instagram. Virat Kohli is ranked 14th on the Instagram Rich List 2022, which is dominated by two legendary footballers, Cristiano Ronaldo and Lionel Messi, as well as Dwayne Johnson, and Kylie Jenner.
Virat Kohli's brand value has declined, falling to $186 million in 2022 from around $238 million in 2021. The star batter, on the other hand, has been India's top celebrity endorser for the past five years in a row. Virat Kohli earns a large portion of his income from brand endorsements. He signed an eight-year, $17 million contract with the sportswear company Puma. Virat Kohli's brand endorsements over the years are listed below.
One8, Blue Tribe, Rage Coffee, Fire-Boltt, Digit Insurance, Vivo, Vize, Great Learning, Blue Star, Wellman, Himalaya, Myntra, Google Duo, Mobile Premier League, Puma, Hero MotoCorp, Sun Pharma's Volini, Wrogn, MuveAcoustics, TooYumm, Tissot, Audi India, Manyavar, Royal Challenge Alcohol, MRF Tyres, Uber India, Remit 2 India, Philips India, Valvoline, Boost Energy Drink, American Tourister, Herbalife Nutrition, Fire-Boltt, Pepsi, Munch, Fastrack, Cinthol, Celkon Mobiles, Adidas.
Read also- Virat Kohli Centuries | List of Virat Kohli All Test, ODI, and IPL Centuries.
2. MS Dhoni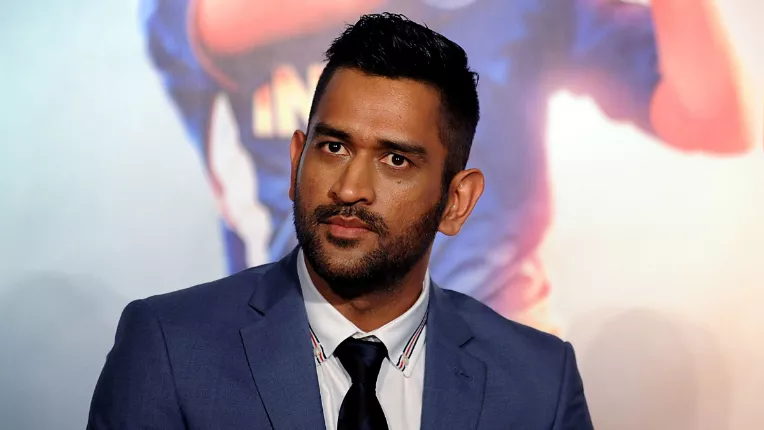 MS Dhoni is an Indian farmer who served as captain of the Indian national cricket team from 2007 to 2017 in limited-overs formats and from 2008 to 2014 in Test cricket. He is the second most followed Indian cricketer on Instagram . Indian cricketer whose meteoric rise in the early twenty-first century culminated in his captaincy of the Indian national team that won the One-Day International Cricket World Cup in 2011. Mahendra Singh Dhoni is also among the highest-paid cricketers in terms of brand endorsements. He charges INR 1-5 crore or more for each brand endorsement. M S Dhoni's brand value is increased to $61.
List of Mahendra Singh Dhoni Brand Endorsements: India Cements, Siyarams, Cello, Sonata, Videocon d2h, TVS, Amity University, Boost, Pepsico, Exide Life Insurance, PolicyBazaar, Reebok, Dream11, Gulf Oil India, Lava, Oppo, Netmeds.com, Mastercard India, GoDaddy, Bharat Matrimony, Cars24, Oreo, HomeLane, & G Square Housing, among others.
Read also- Top 10 Players With Most Runs In ODI For India
3. Sachin Tendulkar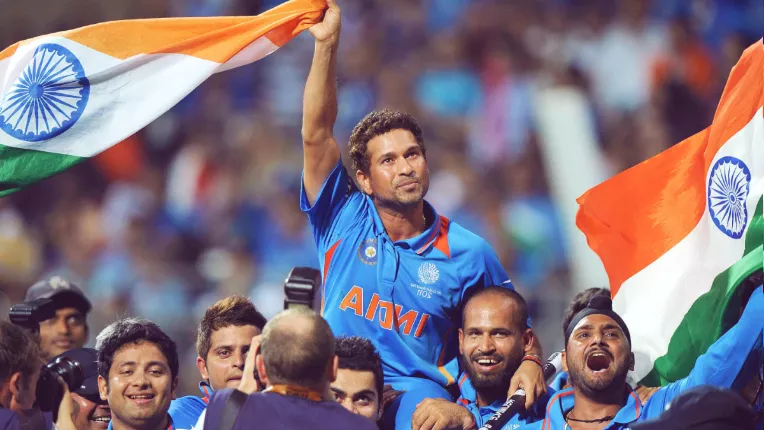 Sachin Tendulkar is a former Indian international cricketer who captained the Indian team. He is regarded as one of the greatest batsmen in cricket history. He holds the top spot on the list of the richest cricketers in India. Sachin Tendulkar is the only cricketer in India with a net worth of more than 1000 crores INR (1,110 crores). Tendulkar, who retired in 2013, is still capitalizing on his massive popularity, with a brand value of $47.4 million. Sachin Tendulkar, a former Indian cricketer, and Rajya Sabha MP have joined used car retailing startup Spinny as a strategic investor and brand ambassador. The cricket legend is well-known for his passion for automobiles. In the past, Master Blaster earned money through endorsement deals with Boost, Pepsi, Sunfeast, and VISA, and he currently endorses BMW, SBI Mutual Funds, IDBI Life Insurance, Luminous, and Apollo Tyres.
Read also- Top 10 Batsmen Who Scored Most Centuries In ODIs (One Day International)
4. Rohit Sharma
The current captain of the Indian national team is Rohit Sharma. He is a right-handed opening batsman who also bowls right-arm off break. In domestic cricket, he represents Mumbai. On Instagram, he is the fourth most followed Indian cricketer. Rohit Sharma, who now captains the team in all three formats (ODI, Test, and T20), saw his brand value rise from USD 25.7 million in 2021 to USD 32.2 million in 2022.
Rohit Sharma currently has many brands on his endorsement roster. These include Hublot, Adidas, SHARP, CricKingdom, Trusox, New Era, Aristocrat, Rasna, CEAT, Oakley, Massimo Batteries, LaLiga, IIFL Finance, Vega Men, Financepeer, Nissan, Oppo, TAGG Watch, Videocon d2h, Bournvita, Dr Trust, Dream11, Noise, Highlander, and Lays.
Read also- Rohit Sharma Net Worth 2022 – Salary, Assets, Wife, Biography/Wiki, Age, Height, Career & Endorsements
5. Hardik Pandya – 5th Most Followed Indian Cricketers On Instagram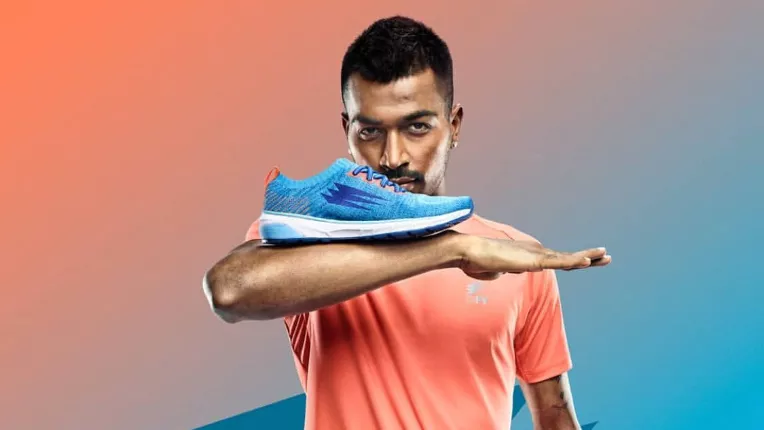 Hardik Pandya, born October 11, 1993, is an Indian all-rounder best known for bowling the winning over against Bangladesh in the 2016 ICC World T20. He is one of the few seam bowling all-rounders on the Indian circuit today. Hardik is known for his aggression and self-assurance, whether batting or bowling. Cricket provided the majority of his income and net worth. Mr. Hardik Pandya's brand value is also very high, and he is the most respected player in the world. He also earns a lot of money from international and national cricket matches, as well as the Indian Premier League (IPL). Hardik Pandya led Gujarat Titans to their first IPL championship. Not only did he assist GT in winning their maiden title on debut, but he also reestablished himself as India's best modern-day all-rounder, not to mention his brilliant captaincy.
Hardik Pandya Endorsements 2022 include Monster Energy, Hala Play, Gulf Oil, Star Sports, Gillette, Zaggle, Sin Denim, boAt, and Oppo.
6. Suresh Raina
Suresh Raina is a former cricketer for India. In the absence of the main captain, he occasionally served as stand-in captain for the Indian men's national cricket team. He represented Uttarpradesh in the domestic cricket circuit. He is the first Indian batsman to score a century in all three international formats. Raina announced his retirement from all forms of international cricket on August 15, 2020. He is regarded as a T20 specialist and has an estimated net worth of $25 million.
Suresh Raina's Brand Endorsements: Aircel India, 9stacks, WTF Sports, BharatPe, Fantain, HP Racer, Asics, IPOL Lubricants, Ghaziabad Municipal Corporation, Ceat, Fantain, & Intex.
7. Yuvraj Singh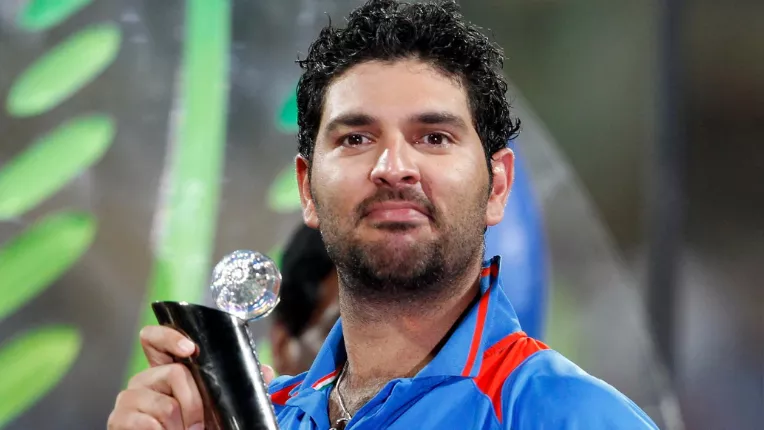 Yuvraj Singh is a former Indian international cricketer. He took part in all game formats. He is an all-rounder who batted left-handed in the middle order and bowled slow left-arm orthodox, and he is known for his aggressive batting style and all-rounder ability. The total brand value of Yuvraj Singh is estimated to be 35 million USD, which is approximately Rs. 255 crore Indian rupees in Indian currency. Yuvraj Singh is the Aakash Institute's brand ambassador. Brand Endorsements List: Howzat, Pepsi, Puma, Whirlpool, Revital, WellVersed, Aakash Institute, Cadbury, Birla Sun Life Insurance & Lays.
8. KL Rahul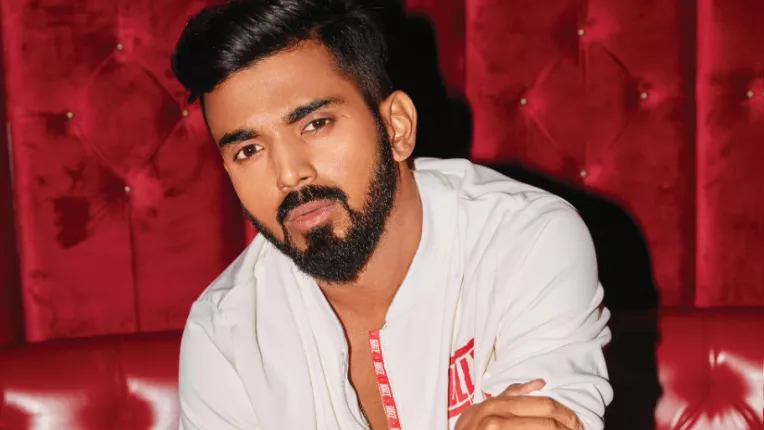 KL Rahul, the right-handed batsman, is the most attractive cricketer after Virat Kohli. Every time he makes a public appearance, he changes his appearance. Rahul made his international debut in 2014, and in his second Test match, he scored his first Test century. He was the first Indian to score a century on his men's One Day International debut and the third Indian cricketer to score a century in all three international formats. KL Rahul's total brand value is estimated to be $10 million, which is approximately equal to Rs. 75 crore Indian rupees in Indian currency. He also receives between INR 50 lakhs and INR 1 crore for each brand endorsement.
KL Rahul is now the XYXX brand ambassador. XYXX, a men's innerwear, and comfort wear brand, has appointed Indian cricketer KL Rahul as its first-ever ambassador for the innerwear and loungewear category. Puma, a global sportswear company, has signed a three-year deal with Indian cricketer KL Rahul to endorse the brand along with Virat Kohli in India. As part of the agreement, Rahul will appear in various brand campaigns endorsing Puma's latest product lines in the performance and sports style categories.
Read also- KL Rahul Net Worth – IPL Salary 2022, Girlfriend, Income, Biography, Age, & More
9. Shikhar Dhawan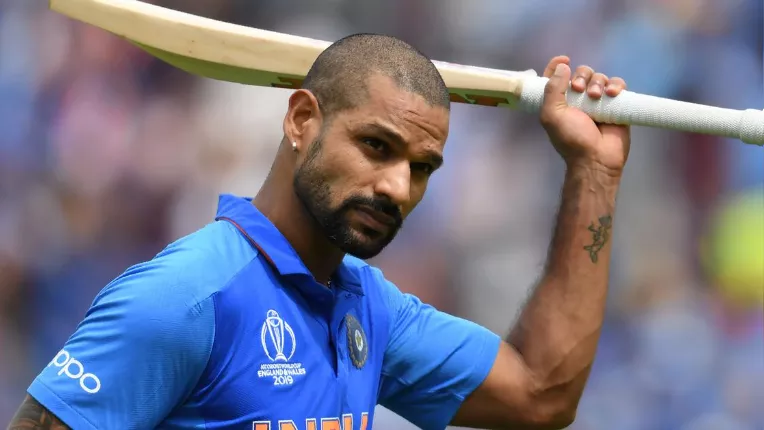 Shikhar Dhawan is a cricketer from India. He plays for Punjab Kings in the Indian Premier League and Delhi in first-class cricket as a left-handed opening batsman and occasional right-arm off-break bowler. Shikhar Dhawan's brand value is $14 million, and he is the most followed Indian cricketer on Instagram; fans are obsessed with the game and the players. List of Shikhar Dhawan brand endorsements: He currently endorses a variety of brands in various fields. Dhawan's current partnerships include Jio, Nerolac Paints, Mutual Funds Sahi Hai, GS Caltex, fantasy cricket app Dream 11, Zero Risque, Fever FM, DB Dixon, StanceBeam, Boat, IMG Reliance, Ariel India, Vedantu Learn, and V Star, among others.
10. Jasprit Bumrah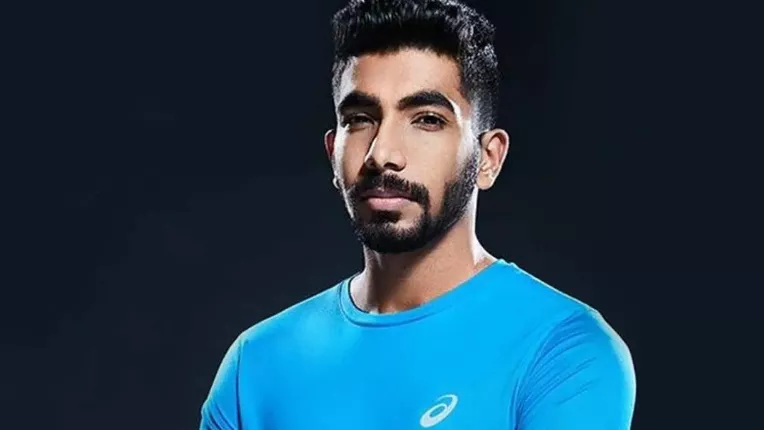 Jasprit Bumrah is an Indian international cricketer who has represented his country in all formats of the game. He is the first Asian bowler to take five wickets in the same calendar year in South Africa, England, and Australia. Bumrah is also the first Indian fast bowler in ODI history to take six wickets in an innings in England. He is also the first Indian pacer to bowl a five-wicket haul in both a Test and an ODI in England. It was one of the best opening spells of pace bowling in ODI history.
Unix has signed Indian International cricketer Jasprit Bumrah as their Brand Ambassador, and a promotional shoot for Unix with Indian ace spearhead fast bowler Jasprit Bumrah has been scheduled in Mumbai under the banner of Advent films, owned by Kalpesh Jain, and shot by Manoj Jain and Kunal Gupta. Dream11, boAT, Zaggle, Seagram's Royal Stag, OnePlus Wearables, and Asics are among the brands Jasprit Bumrah endorses.
Read also- Who Took Fastest 500 Wickets In Test Cricket History (Within 150 Matches)
Conclusion
This article is based on the Top 10 most followed Indian cricketers on the Instagram list has been updated with statistics from Instagram updates. We hope you enjoyed our article; please share your valuable thoughts in the comments section; we appreciate your feedback. This page's content is subject to change at any time without notice. Our website makes no guarantees about the information's accuracy.