Fastest 50 Wickets in T20 Internationals: Wicket takers have always been game-changers in any format of the game. Ajantha Mendis was the first and fastest T20I bowler to achieve this feat, doing so in only 26 matches. T20 cricket has grown to be the most popular cricket format in the world. This format of cricket is typically dominated by batsmen, but bowlers have also had success in this format. T20 cricket has redefined the game over the years and continues to provide cricket fans with hours of entertainment. However, a standard T20 cricket lasts 3 hours, with each innings lasting up to 90 minutes and an official 10-minute break between both innings.
T20 Internationals features 16 teams, each of which has allocated a spot to the best cricketers. Let us tell you that T20 cricket is thought to be a batsman's monopoly, but now and then, some rare bowlers appear and cause trouble for those batsmen with their bowling skills. Not only that, but they set a new record by taking the fastest 50 wickets in T20I history. In terms of records, today we will look at the top 5 best bowlers who have taken the fastest 50 wickets in T20 cricket history.
Which Cricketer Has Taken The Fastest 50 Wickets In T20 Internationals?
Every skipper wishes to have wicket-taking bowlers on his team, but only a few are fortunate enough to obtain the valuable gems. We present to you the list of top bowlers who have been the fastest to 50 wickets in T20 Internationals which is as follows:
| Pos | Player Name | Opposition Team | Ground/Stadium | Time Taken | Matches |
| --- | --- | --- | --- | --- | --- |
| 1 | BAW Mendis (SL) | v Pakistan | Colombo (RPS) | 3y 360 days | 26 |
| 2 | MR Adair (IRE) | v Sri Lanka | Abu Dhabi | 2y 100 days | 28 |
| 3 | Imran Tahir (SA) | v New Zealand | Auckland | 3y 199 days | 31 |
| 4 | Rashid Khan (AFG/ICC) | v Bangladesh | Dehradun | 2y 220 days | 31 |
| 5 | PWH de Silva (SL) | v England | Sharjah | 2y 61 days | 32 |
List of Fastest to 50 Wickets in T20 Cricket
T20 Internationals Bowling Records / Fastest To 50 Wickets In T20 Cricket History
1. Ajantha Mendis (Sri Lanka) – 26 Matches
Former Sri Lanka's Ajantha Mendis holds the record for the fastest 50 wickets in T20 International cricket. Ajantha Mendis, who emerged as an unsolvable puzzle in international cricket in 2008, caused havoc for batsmen all over the world. He has worked exceptionally well to become the fastest 50 wickets in T20 cricket in just 26 matches. Mendis currently has the best bowling figures in T20I history, and he is the only bowler in T20I cricket history to take a 6-wicket haul twice. On July 23, 2008, he made his Test debut against India in Colombo, returning match figures of 8-132, becoming the first Sri Lankan bowler to induce an 8-wicket haul on debut. In his T20I career (2008-2014), he played 39 T20I cricket matches and bowled with an economy rate of 6.45 while taking 66 wickets.
2. Mark Adair (IRELAND) – T20 Fastest 50 Wickets In 28 Matches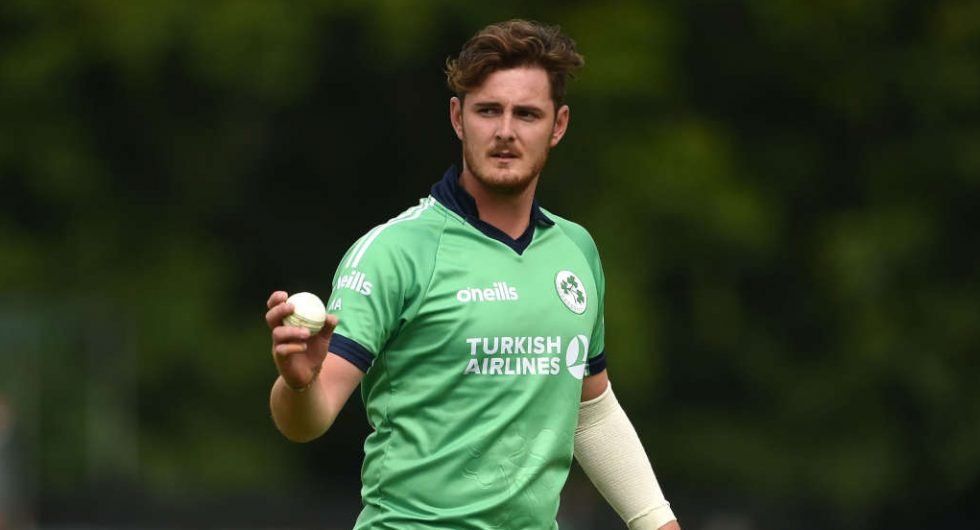 Mark Adair is a tall, seam-bowling allrounder from Northern Ireland who made his first-class debut for Warwickshire at the end of the 2015 season while still a teenager. He has the second-fastest 50-wicket haul in T20 International cricket in just 28 T20 matches. Mark Adair achieved this milestone against Sri Lanka on 20 Oct 2021 in Abu Dhabi. Adair comes from a sporting family; his father was a decent goalkeeper, and his brother plays rugby and represented Ireland at the age-group level. Adair showed promise in rugby but chose cricket after being offered a trial by Warwickshire in 2013. He has represented Ireland at the age-group and A team levels, and his maiden first-class victim was Marcus Trescothick.
Warwickshire released him at the end of the 2017 season, and he has since played for Northern Knights and Durham's second team. MR Adair has played 29 T20I cricket matches (2019-Present) and bowled with an economy rate of 6.89 while taking 50 wickets with BBI 4/23.
3. Imran Tahir (South Africa) – 31 Matches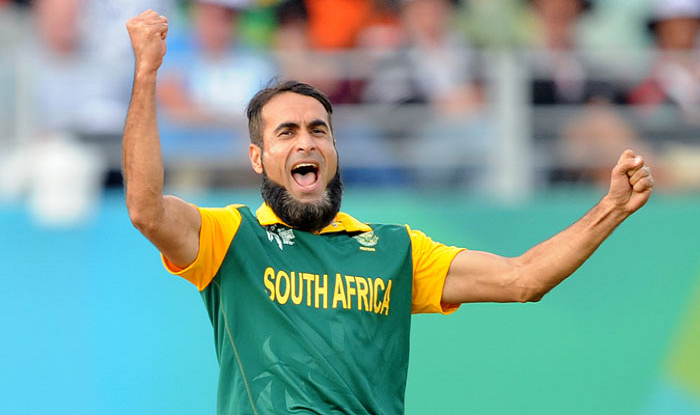 Imran Tahir relocated from Pakistan to South Africa via the United Kingdom for the sake of a woman. During his career, he represented more than 25 teams, including four English counties, three South African franchises, and an IPL team, while establishing himself as one of the best limited-overs legspinners of his generation. Tahir, a feisty character with a celebration longer than most fast-bowlers run-ups and a variety of variations, made the googly his main weapon in limited-overs formats. That wasn't always the case with Tahir. Tahir has numerous accomplishments under his belt, one of which is being the fastest South African bowler to take 50 T20I cricket in just 31 matches. Mohammad Imran Tahir has played 38 T20I cricket matches (2013-2019), bowling at a 6.73 economy rate and taking 63 wickets with BBI 5/23.
On March 4, 2017, he had the most economical figures against New Zealand, taking 2 wickets for 14 runs in his 10 overs as a South African spinner in an ODI. Furthermore, on October 3rd, 2018, he became the fourth bowler for South Africa to take a hat-trick in an ODI. He established himself in the first-class setup after arriving in South Africa and meeting his wife Sumayya during the 1998 Under-19 World Cup. He was the third-highest wicket-taker in the first-class cricket tournament in 2008-09.
4. Rashid Khan (Afghanistan/ICC) – 31 Matches
Rashid Khan has been a productive force for the Kabul Eagles franchise in Afghanistan. He parlayed his success with Sunrisers into franchise deals with Guyana Amazon Warriors – with whom he claimed the CPL's first-ever hat-trick in 2017 – and Adelaide Strikers in the Big Bash League. In just 31 T20 matches, he has the fourth-fastest 50-wicket haul in T20 International cricket. Rashid Khan reached this milestone against Bangladesh on June 3, 2018, in Dehradun. Rashid Khan Arman has played 56 T20I cricket matches (2015-Present) and has bowled with an economy rate of 6.20 while taking 103 wickets.
He continued to reach new heights for Afghanistan, taking 5 for 3 in a T20I against Ireland to maintain his country's record 11-match T20I winning streak, and later in 2017, he helped spin his country to victory over West Indies in their maiden ODI in the Caribbean with figures of 7 for 18, the fourth-best haul for anyone in ODI cricket. Rashid Khan was named the 2017 ICC Associate Cricketer of the Year as a result of his efforts.
5. Wanindu Hasaranga de Silva (Sri Lanka) – 32 Matches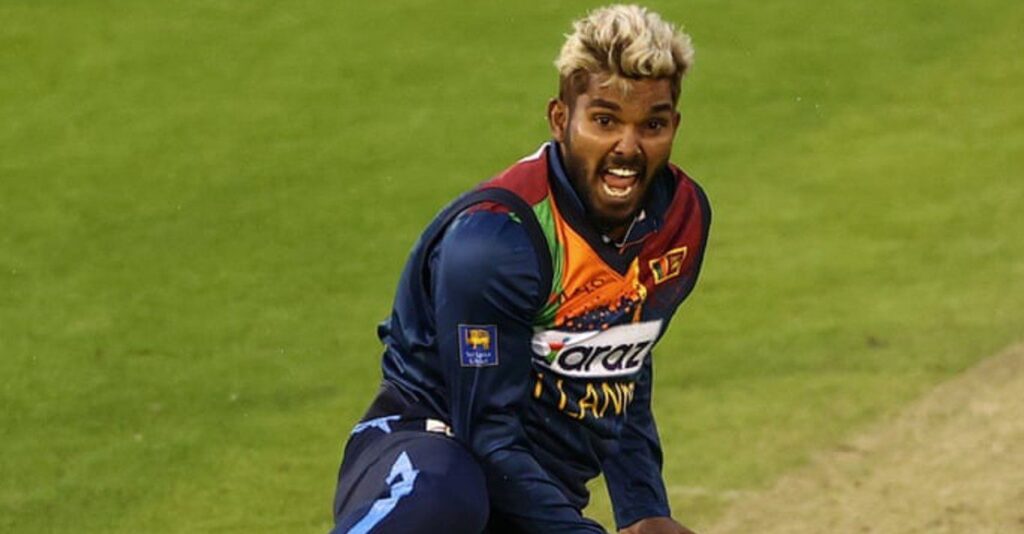 Wanidu Hasaranga He has the fifth-fastest 50-wicket haul in T20 International cricket in just 33 T20 matches. Hasaranga reached this milestone against England on November 1, 2021, in Sharjah. Pinnaduwage Wanindu Hasaranga de Silva has played 33 T20I cricket matches (2019-Present) and has bowled with an economy rate of 6.21 while taking 52 wickets with a BBI of 4/9. Wanidu Hasaranga played for Sri Lanka's Under-19 side at the 2016 Youth World Cup. A bruising lower-middle order batsman, and an aggressive leg-break bowler, he has made a promising start to his senior cricket career. He was selected in Sri Lankan national squad for the first 2 one-day internationals against Zimbabwe in June 2017. And what a debut it was – he became the third debutant in ODI history to claim a hat-trick.
Conclusion
This article is based on the current performance of the fastest 50 wickets in T20 international cricket, and it has been updated based on statistics as of 2021. So, if you want to stay up to date on the current cricketing scene, check out the entire list of the current fastest 50 wickets in t20 international cricket mentioned above. The fastest 50 wickets in T20 International cricket come from the ESPNcricinfo.com website. We'd appreciate it if you could share your thoughts on this article in the comments section. Our website makes no guarantees about the information's accuracy.