Lucknow Super Giants achieved the most recent highest run total chases in IPL 2022 when they successfully chased 211 runs in 19.3 overs against Chennai Super Kings. Rajasthan Royals, the inaugural IPL champions, hold the record for the highest chase in IPL history. They accomplished this feat against Kings XI Punjab. After winning the toss, the Rajasthan Royals elected to bowl first.
The highest target ever chased in IPL history is the 224-run target set by Kings XI Punjab (now known as Punjab Kings), which was chased by Rajasthan Royals (RR), who scored an immense 226 runs with the loss of six wickets. This highest successful run chase happened in the Vivo IPL 2020 edition.
Deccan Chargers also had a wobbly start in IPL 2008, losing two wickets before reaching 50 runs. But then Andrew Symonds and Rohit Sharma came in and stabilized the innings, with Symonds scoring 117 runs. Deccan Chargers scored 214 runs in the eighth inning. Rajasthan Royals lost their first wicket quickly, but then took control of the game and chased the highest score in IPL history. Yousuf Pathan was named Man of the Match after scoring 61 runs off 28 balls and taking two wickets. Other high-scoring chases include Delhi Daredevils' 209-run chase against Gujarat Lions in 2017 and Chennai Super Kings' 206-run chase against RCB in 2012 and 2018. Let's take a look at teams who have chased down the highest runs target.
Highest Successful Run Chases In IPL History | Which IPL Team Has Successfully Chased Highest Runs Target?
| Rank | Team | Highest run chase in ipl | Opposite Team | Highest Target | Venue | Match Date |
| --- | --- | --- | --- | --- | --- | --- |
| 1 | Rajasthan Royals (RR) | 226/6 | PBKS | 224 | Sharjah | 27-09-2020 |
| 2 | Mumbai Indians (MI) | 219/6 | CSK | 219 | Delhi | 01-05-2021 |
| 3 | Rajasthan Royals (RR) | 217/7 | Deccan Chargers | 215 | Hyderabad | 24-04-2008 |
| 4 | Lucknow Super Giants (LSG) | 211/4 | CSK | 211 | Mumbai | 31-03-2022 |
| 5 | Delhi Capitals (DC) | 214/3 | Gujarat Lions | 209 | Delhi | 04-05-2017 |
| 6 | Kings XI Punjab (PBKS) | 211/4 | SRH | 206 | Hyderabad | 14-05-2014 |
| 7 | Punjab Kings (PBKS) | 208/5 | RCB | 206 | Mumbai | 27-03-2022 |
| 8 | Chennai Super Kings (CSK) | 208/5 | RCB | 206 | Chennai | 12-04-2012 |
| 9 | Chennai Super Kings (CSK) | 207/5 | RCB | 206 | Bengaluru | 25-04-2018 |
| 10 | Kings XI Punjab | 206/4 | CSK | 206 | Abu Dhabi | 18-04-2014 |
Successful Run Chase in 2nd Inning
1. Rajasthan Royals- 226/6 vs Punjab Kings In 2020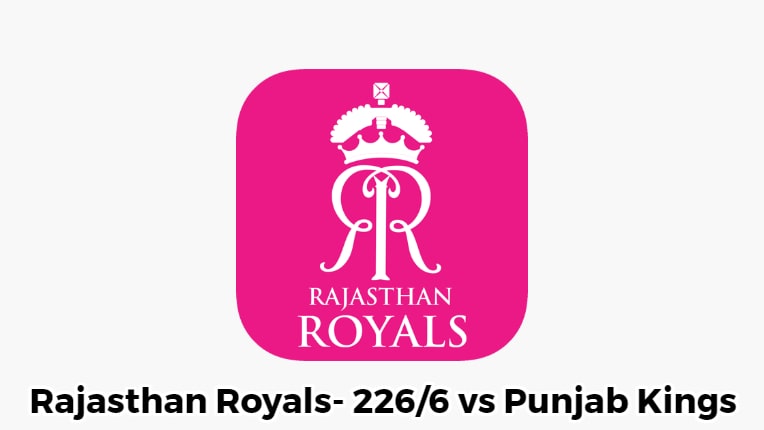 Mayank Agarwal smashed a brilliant century as Punjab Kings posted 223/2 in 20 overs after being asked to bat first in another thrilling match between Rajasthan and Punjab. In response, three Rajasthan Royals batsmen cracked the fifties as Rajasthan chased down the total in just 19.3 overs. Sanju Samson scored 85 runs in 42 balls, while captain Steven Smith and Rahul Tewatia contributed 50 runs (27 balls) and 53 runs (31 balls), respectively, as the Rajasthan Royals won by four wickets.
2. Highest run chase in IPL by Mumbai Indians- 219/6 vs Chennai Super Kings In 2021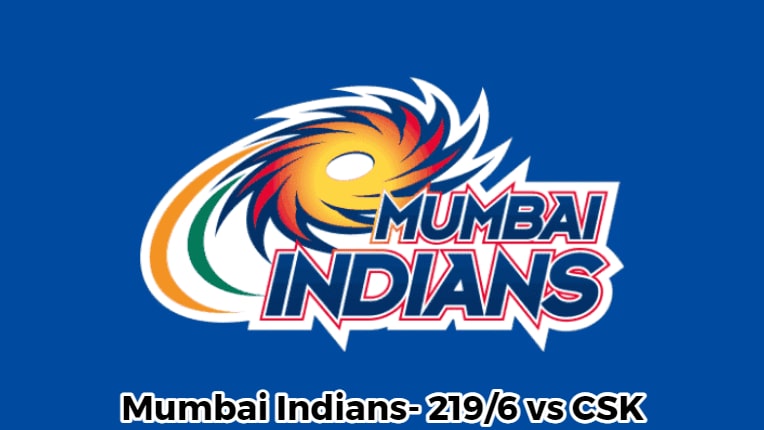 The previous edition of the IPL (2021) featured a high-scoring thriller between the two most successful IPL franchises, the Mumbai Indians and the Chennai Super Kings. After being asked to bat first, CSK posted a total of 218/4 in 20 overs. In response, the Mumbai Indians were able to chase down the total on the final ball. MI won the match thanks to Kieron Pollard's 87 runs off 34 balls, which included six fours and eight sixes.
3. Rajasthan Royals- 217/7 vs Deccan Chargers In 2008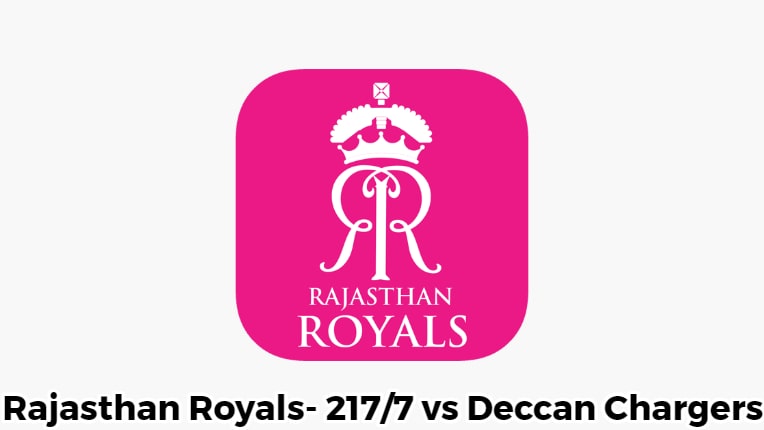 Rajasthan has the top two most successful run chases in the IPL to date. Andrew Symonds was the star of the first inning, hitting an unbeaten 117 to put DC in command. After being asked to bat first in the first season of the IPL, the Deccan Chargers scored 214/5 in 20 overs. In response, Graeme Smith scored 71 runs off 45 balls while opening the innings, and Yusuf Pathan hit 61 runs off 28 balls while batting at third. With three wickets in hand, the Rajasthan Royals chased down the total in 19.5 overs. The Royals didn't need a centurion because there wasn't one in the chase. Graeme Smith and Yusuf Pathan put on a second-wicket stand of 98 runs. After losing Shane Watson cheaply, Mohammad Kaif stepped up, and a cameo from captain Shane Warne helped his team win with one ball to spare.
4. Lucknow Super Giants- 211/4 vs CSK In 2022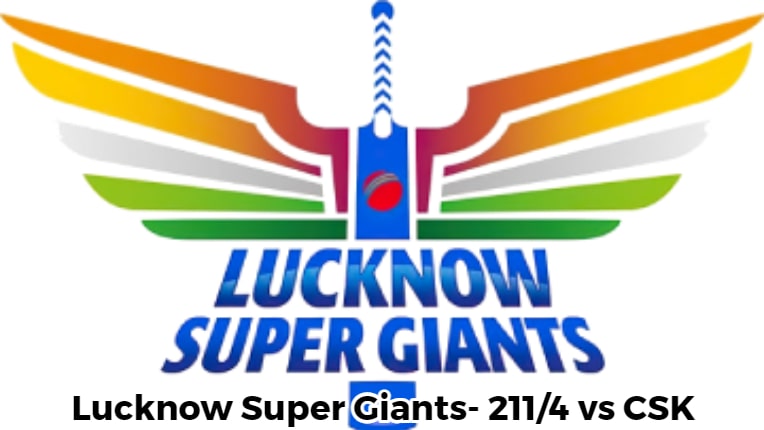 The Lucknow Super Giants have made a grand entrance into the Indian Premier League (IPL). In their second game of the season, the KL Rahul-led side thrashed defending champions Chennai Super Kings (CSK) by six wickets to open their account in the team standings. Notably, LSG chased down a massive 211 in the game, recording the fourth-highest successful run-chase in the competition's history.
In terms of how the game unfolded, the coin landed in LSG's favor, and KL Rahul made no hesitation in choosing to field first. The Chennai Super Kings batters advanced to the occasion, scoring 210/7 in their allotted 20 overs. While opener Robin Uthappa smashed a quickfire half-century, Moeen Ali, Ambati Rayudu, MS Dhoni, and skipper Ravindra Jadeja came in for cameo appearances.
In response, LSG got off to a flying start, with openers KL Rahul and Quinton de Kock putting on 99 runs for the first wicket. While the former was defeated by Dwaine Pretorius after scoring 40, De Kock finished with a well-paced 61. The baton was then passed to Evin Lewis, who was batting at an unfamiliar position of number four. The West Indies man lived up to the hype, slamming an unbeaten 55 off 23 balls. Deepak Hooda and Ayush Badoni also lent him their support. As a result, LSG crossed the finish line with a few deliveries to spare.
5. Delhi Capitals- 214/3 vs Gujarat Lions In 2017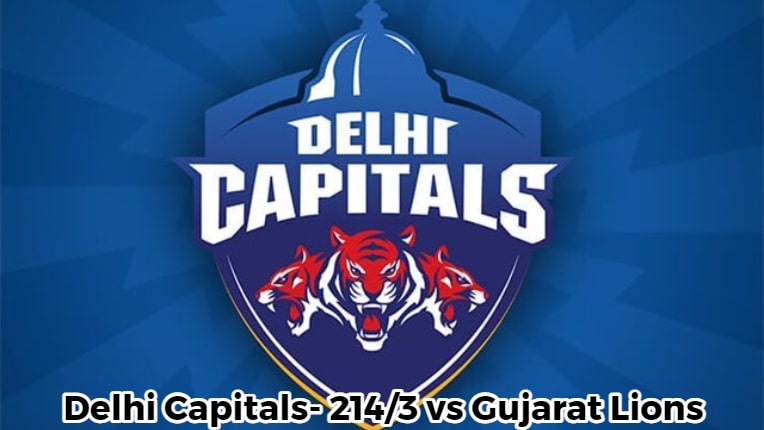 The Delhi Daredevils chased down Gujarat Lions' total of 208/7 with seven wickets and 15 balls to spare, the fifth-highest successful chase in the Indian Premier League's history. Rishabh Pant (97) fell three runs short of his century but earned praise from all over the world for his brilliant innings at the Feroz Shah Kotla in New Delhi. Rishabh Pant and Sanju Samson, both young Indian batters, demonstrated their dominance in the match by scoring 97 runs off 43 balls and 61 runs off 31 balls, respectively.
Conclusion
We hope you enjoyed our article on the highest run chases in IPL ever. Please drop your thoughts and opinions in the comment box below. The source of information for this article is Wikipedia and ESPNcrickinfo. Since the topic is subject to change, our website (crickettipmaster.com) makes no guarantee for the accuracy of the data.