The ICC World Test Championship concludes on June 18-22 with the final between India and New Zealand. This match will be played in front of a small crowd in Southampton. The championship began in 2019 and has been ongoing for more than two years. This article examines the highest partnership records In ICC World Test Championship.
To reach the final, both India and New Zealand played fantastic cricket. To reach the finals, New Zealand defeated teams such as India, the West Indies, and Pakistan. After Australia postponed their tour to South Africa due to COVID-19 concerns, they became the first team to reach the final. India, on the other hand, advanced to the final by defeating teams such as England and Australia.
5 Highest Partnership Records In ICC World Test Championship 2019-21.
1. Kane Williamson & Henry Nicholls 369-run vs Pakistan.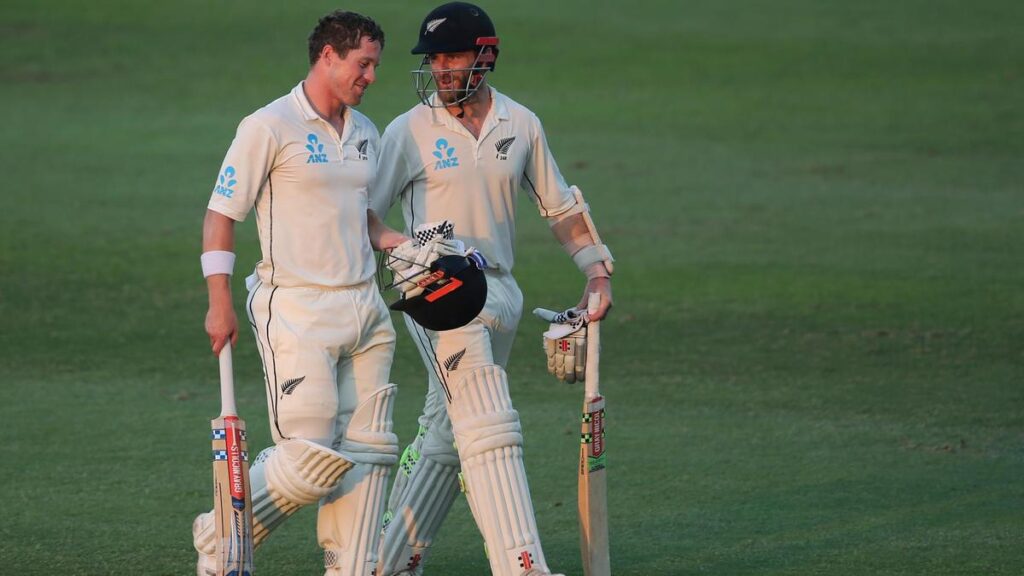 In the second Test against Pakistan, Williamson and Nicholls put on 369 runs for the fourth wicket. This is also the fourth-highest Test partnership for any country against Pakistan. It was also the first triple-century partnership by a New Zealand pair against Pakistan in the game's longest format. In the World Test Championship against Pakistan, Williamson (238) and Nicholls (157) had the highest partnership. Earlier this year in Christchurch, it produced 369 runs for the fourth wicket. Williamson hit his second double century, propelling the Kiwis to a mammoth 659/6d in the first innings. They won by an innings and 176 runs after bowling out Pakistan for 297 and 186 respectively.
2. David Warner & Marnus Labuschagne 361 runs Vs Pakistan in ICC World Test Championship 2019.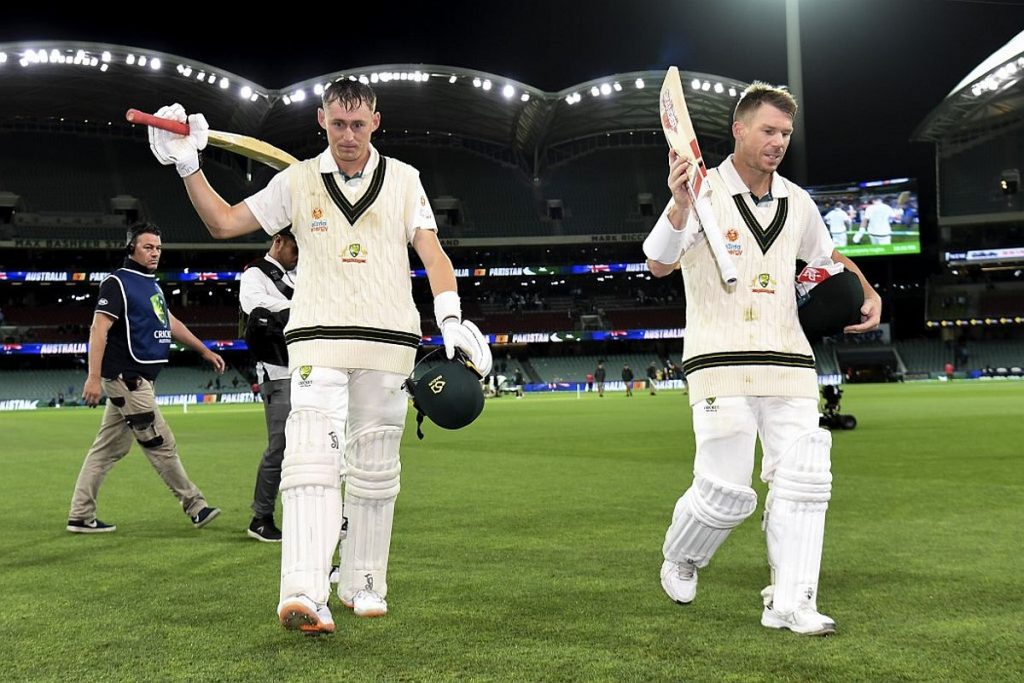 In Adelaide, Warner (335) and Labuschagne (162) combined for 361 runs for the second wicket. Warner scored 335 in this match, his highest Test score, with 39 fours and a six. He also surpassed Mark Taylor to become Australia's all-time leading Test scorer. The Australians won by an innings and 48 runs after scoring 589/3d in the first innings. Mitchell Starc and Pat Cummins then combined to dismiss Pakistan for 302 and 239 runs in the two innings.
3. Zak Crawley and Jos Buttler ICC World Test Championship record crashing 359 vs Pakistan.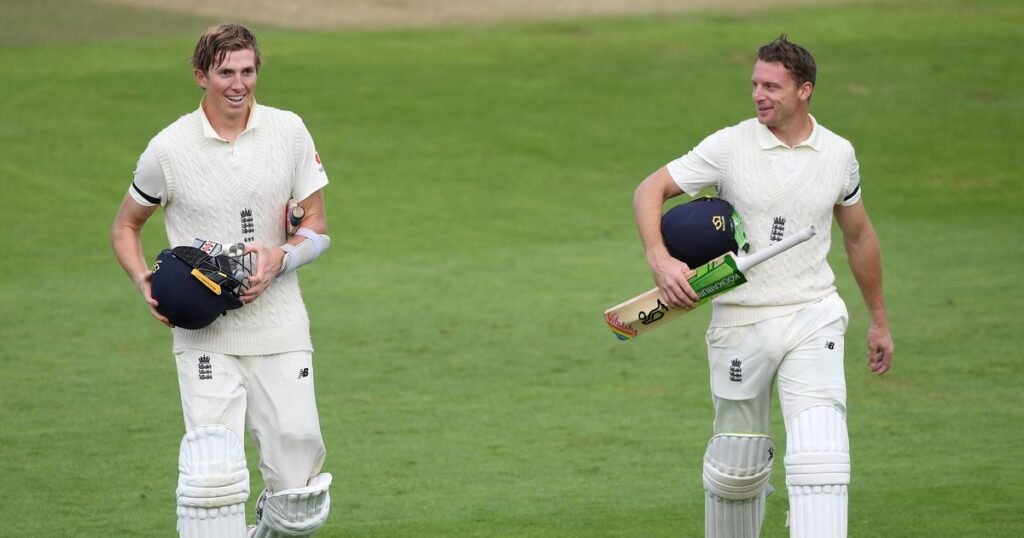 On day two of the third Test in Southampton, England posted 583/8d against a hapless Pakistan attack. Kudos to a record-breaking 359-run partnership between Zak Crawley and Jos Buttler. England declared their innings halfway through the final session, giving them an hour to take on Pakistan's top order. Pakistan was once again the victims of some excellent bowling from James Anderson and Stuart Broad. Anderson took five wickets in the first innings and seven wickets in the second innings as the match ended in a tie. In the two innings, Pakistan scored 273 and 187/4. Crawley was named Man of the Match for his efforts with the bat.
4. FDM Karunaratne – DM de Silva 345 vs Bangladesh 1st Test, Pallekele-2021.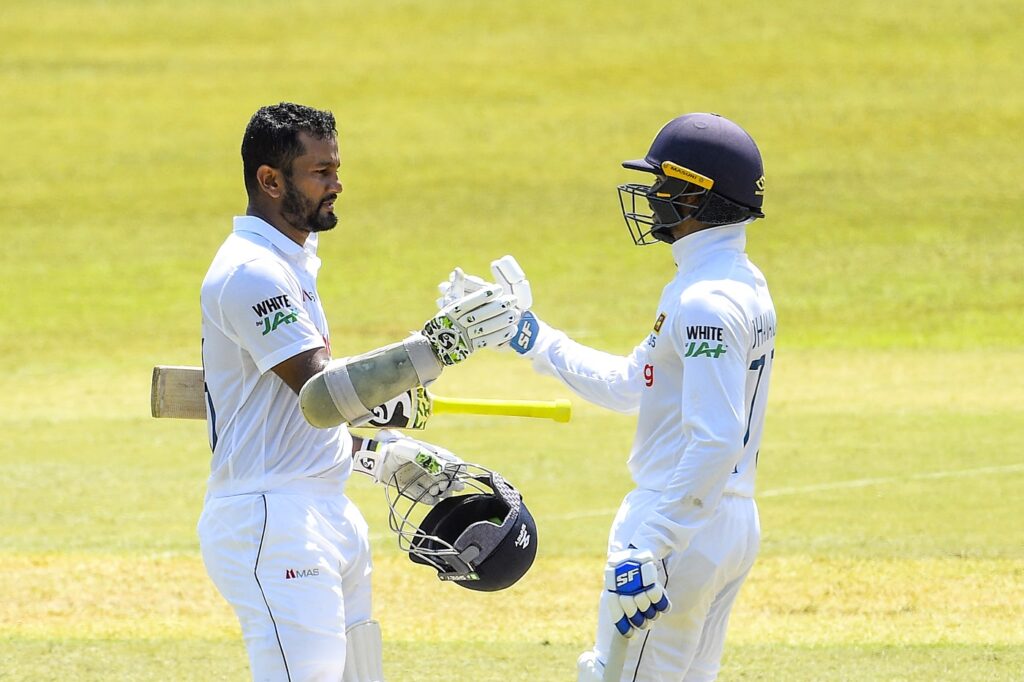 Karunaratne (244) scored 345 runs in a fourth-wicket stand with Dhananjaya De Silva against Bangladesh at Pallakele. In response to Bangladesh's first innings score of 541/7, Sri Lanka scored 648/8d. The Test match ended in a draw after a high-scoring contest. On a flat Pallakele wicket, Karunaratne scored 244 and De Silva scored 166. For his knock, Karunaratne was named Man of the Match.
5. Mayank Agarwal, Rohit Sharma 317 vs South Africa 1st Test, Visakhapatnam-2019.
In 2019 Rohit Sharma and Mayank (215 runs) posted 317 runs for the first wicket against South Africa in Visakhapatnam. In this Test match, Mayank scored his first double-century, while Rohit scored 176. India scored a massive 502/7 in the first innings. South Africa posted 431 runs on the board in their first innings. Rohit scored 127 in the second innings as India scored 323/4 and won the match by 201 runs after the Proteas were bowled out for 191. This results in the top five best partnerships in the ICC World Test Championship.
Conclusion:
So there you have it: Top 5 Highest Partnership Records In ICC World Test Championship | 2021 Updates. We hope you found this list useful. Also, don't forget to share your valuable thoughts on this list in the comments section below.