Indian cricketers salary was recently announced by the Board of Control for Cricket in India (BCCI), which is the Governing Body for cricket in India. It is also known as One of the World's Richest Cricket Boards.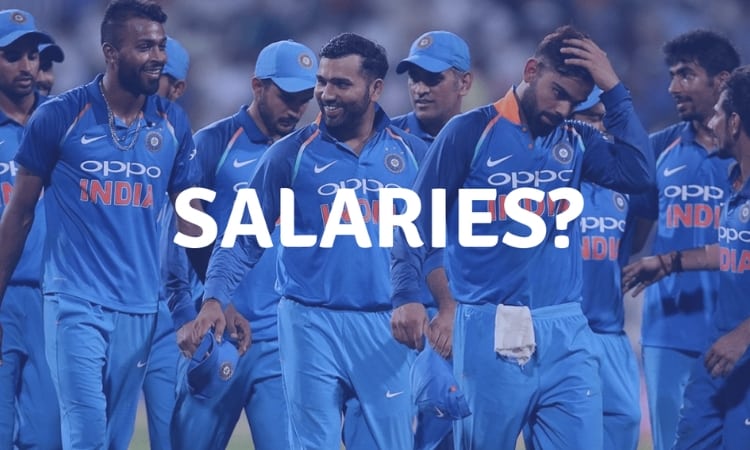 As the richest cricketing board, it has always paid a high price for all of its players. There have been few changes in the grades of the players since last year. And with so many cricketers getting contracts, it opens the door for even more progress among the players.
This contract will expire in September 2021. This list now has four categories. The first is Grade A+, which is the pool where the player will be paid INR 7 crores. The second is Grade A, which comes with a salary of INR 5 crores.
The BCCI will pay the Grade B players a salary of INR 3 crores in the next pool. Finally, Grade C players will receive a salary of INR 1 crore. This list will change based on the performances of the players during this time period. Since MS Dhoni's absence, the Grade A+ has been ruled by Indian captain Virat Kohli.
BCCI Reveals The Indian Cricketers Salary List In April-2021.
Grade A+ Players INR 7Cr.
1. Virat Kohli-INR 7 Crores.
Virat Kohli, the captain of the Indian national cricket team, is currently in the first place. Because of his fitness and consistency, he has become a role model for many cricketers of this generation. And his popularity and consistency on the field have allowed him to rule the world of cricket for more than a decade. Kohli is without a doubt the best batsman in the world right now.
No batsman comes close to Kohli's average of over 50 in all three formats of the game. He has 7490 runs at an average of 52.38 in 91 Test matches. In terms of ODI statistics, he has played 254 matches and scored 12169 runs. His exceptional average of 59.07 speaks volumes about his talent.
2. Rohit Sharma-INR 7Cr.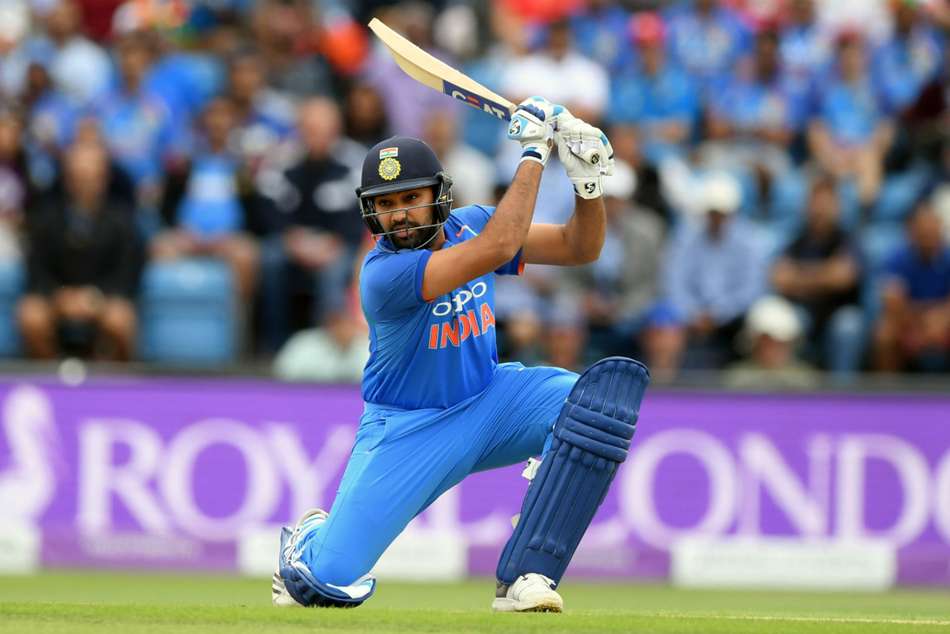 Indian cricket is fortunate to have both Rohit Sharma and Virat Kohli playing for the national team at the same time. Rohit, a modern-day giant, has been India's most pure striker of the white ball. He is an opener for the national team since 2013, and there is no better opener in one-day internationals than this man. Apart from that, he is the national team's vice-captain.
Sharma has scored 9205 runs in 227 ODIs, with a healthy average of 48.96. Moreover, he is the only batsman to have scored multiple double centuries on various occasions. He still holds the record for the highest score by an individual in an ODI inning with 264. Rohit has also won the most IPL trophies as a captain.
3. Jasprit Bumrah INR 7Cr.
Jasprit Bumrah was the answer to India's search for a death bowler. He has been the bowler of choice on numerous occasions since his debut in 2016. Bumrah's ability to consistently bowl yorkers is one factor contributing to his status as the best in the business. He has had success in every aspect of the game.
Bumrah has taken 83 wickets in 19 Test matches. He is India's best bowler, with the best bowling figure of 6/27 and the best bowling figure in a match of 9/86. Apart from the most difficult format, he has also played great in ODIs. So far, Bumrah has 108 wickets in 67 matches.
In terms of T20Is, he has played 49 games and taken 59 wickets. His excellent economy of 6.67 demonstrates that he is a difficult bowler to face. His slower delivery is also difficult to read. As a result, he is the only bowler with a Grade A+ contract.
Indian Team Grade A Players INR Salary 5Cr.
-Ajinkya Rahane, Cheteshwar Pujara, Hardik Pandya, Ishant Sharma, KL Rahul,  Mohammed Shami, Ravichandran Ashwin, Ravindra Jadeja, Rishabh Pant, and Shikhar Dhawan.
Indian Team Grade B Players Salary INR 3Cr.
-Bhuvneshwar Kumar, Mayank Agarwal, Shardul Thakur, Umesh Yadav, and Wriddhiman Saha.
Indian Team Grade C Players Salary INR 1Cr.
-Axar Patel, Deepak Chahar, Hanuma Vihari, Kuldeep Yadav, Mohd. Siraj, Navdeep Saini, Shreyas Iyer, Shubman Gill, Washington Sundar, and Yuzvendra Chahal. 
Indian cricketers Salary and Match fees Calculation.
Match Fee: The match fee is paid to each individual player who competes for the country in an international match. The match fee is the same for everyone in the squad.
Team Performance Bonuses: The BCCI also awards performance bonuses to individual players who score a Fifty or a Century against the world's top three ranking teams. The raise is between 30 and 60 percent of their overall salary.
Retainer Fee: A retainer fee is an ensured yearly retainer paid to all cricketers in the central contract based on their grade A+, A, B, or C.
Individual Performance Bonuses: Performance-based bonuses are also given. For example, a hundred in a test or ODI is worth INR 5L, and a double hundred is worth INR 7L in a test. INR 5L for a 5-wicket haul in a Test, ODI, or T20I match, and INR 7L for a 10-wicket haul in a Test match.
Significant Changes in BCCI Retainership.
The BCCI has announced that Indian spinners Yuzvendra Chahal and Kuldeep Yadav have been demoted to Grade C from Grade B and Grade A, respectively. BBCI granted 2021 central contracts to players such as Axar Patel, Mohammed Siraj, and Shubman Gill based on their performance last season.
Conclusion:
So there you have it: Indian Cricketers Salary List of 2021 & BCCI Match Fee Calculation. We hope you found this list useful. Also, don't forget to share your valuable thoughts on this list in the comments section below.