The Test series between Ind vs Nz will begin on November 25 with two matches. The first Test match will be held at Kanpur's Green Park, while the second and final match of the two-match series will be held at Mumbai's Wankhede Stadium. The two-match leg is part of the World Test Championship 2021-23, which started with India's recent tour of England. Notably, India and New Zealand met in the final of the inaugural World T20 in Southampton, with the Black Caps winning by 8 wickets. Both India and New Zealand currently have one of the best bowling attacks in the world, and fans can expect some high-quality bowling displays in the upcoming matches.
Both nations have high-quality bowlers, ranging from Tim Southee to Ravichandran Ashwin, who has the potential to turn the game on its head. On that note, here are the top five most wicket-takers in Ind vs Nz Test series
India vs New Zealand Bowling Stats Preview | Most Wicket-Takers in Ind vs Nz Test Series Cricket History
| Ranking Pos | Player Name & Career Span | Wickets In IND vs Nz Test |
| --- | --- | --- |
| 1 | Richard Hadlee (1973-1990) | 65 |
| 2 | Ravichandran Ashwin (2010 – Present) | 58 |
| 3 | Bishan Singh Bedi (1966 – 1979) | 57 |
| 4 | Erapalli Prasanna (1962 – 1978) | 55 |
| 5 | Anil Kumble (1990 – 2008) | 50 |
India vs New Zealand's most Test wickets list
1. Sir Richard Hadlee (1976-1990) With 65 Test Wickets, he holds the record for most wickets in India-New Zealand Tests.
Few players in cricket history have carried their team's fortunes to the same extent as Richard Hadlee. Hadlee had cemented his place as one of the great fast bowlers of all time by the time he retired from international cricket in 1990, at the age of 39 and with a knighthood newly conferred upon him for his services to the game, and had lifted New Zealand to unprecedented feats in the Test arena. Hadlee's immortality was assured as the first player to reach 400 Test wickets, but he was also a hard-hitting batsman of unrivaled skill, and he is regarded as one of the four great all-rounders of the 1980s. along with Ian Botham, former Pakistani cricketer Imran Khan, and Indian former skipper Kapil Dev.
The only New Zealander on this list is the legendary fast bowler Sir Richard Hadlee, who leads the list with 65 wickets against India. Hadlee dominated the 14 Tests he played against India between 1973 to 1990. Hadlee took 4 five-wicket hauls and 2 ten-wicket hauls against India, with 11/58 being his best bowling performance. In total, the New Zealander Sir Richard Hadlee played 86 Tests, taking 431 wickets in his illustrious Test career.
2. Ravichandran Ashwin Has The Most Test Wickets In India vs New Zealand Test Cricket – 58 Wickets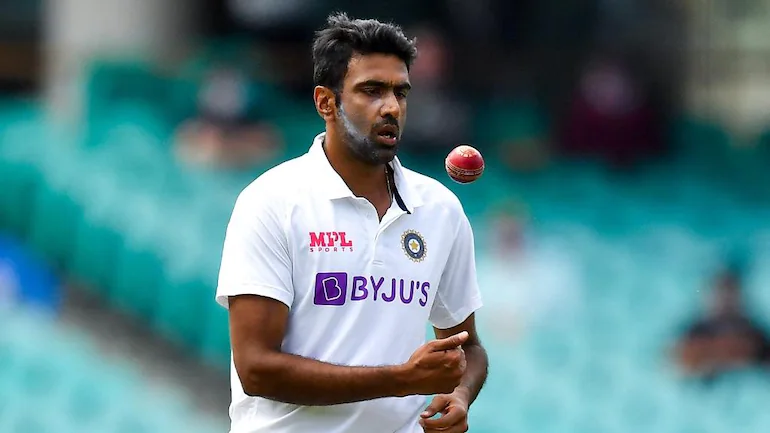 Ravichandran Ashwin burst onto the scene with his brilliant and street-smart exploits in the shorter form of the game, but since making his Test debut against the West Indies in 2011, Ashwin has made it a habit to pick up wickets, particularly in dry and dusty conditions that favor turn. He's made a name for himself in the game's shorter formats, particularly T20 cricket, where his accuracy and shrewdness have made him a reliable bowler.
Ajantha Mendis' carrom ball served as his inspiration. Even before Mendis had played for Sri Lanka and stunned India's heavyweight Test lineup in one series, this 21-year-old saw him in a game in Chennai and returned home convinced it could be done with a cricket ball as well. Back then, in his first season of first-class cricket, Ashwin worked tirelessly on that variation with his long fingers. Ashwin unleashed Mendis soon after it had become a brief phenomenon.
Ravichandran Ashwin has played 81 Test matches and taken 419 wickets. From the beginning, he dominated the longest format. After only 18 matches, the right-arm became the fastest Indian to reach 100 Test wickets. He is the joint-fastest to reach 250 Test wickets with Muttiah Muralitharan. Ashwin performed well against New Zealand, taking 58 wickets from 2012-2021, with the best bowling of 13/140.
3. Bishan Singh Bedi (1966 – 1979) – 57 Wickets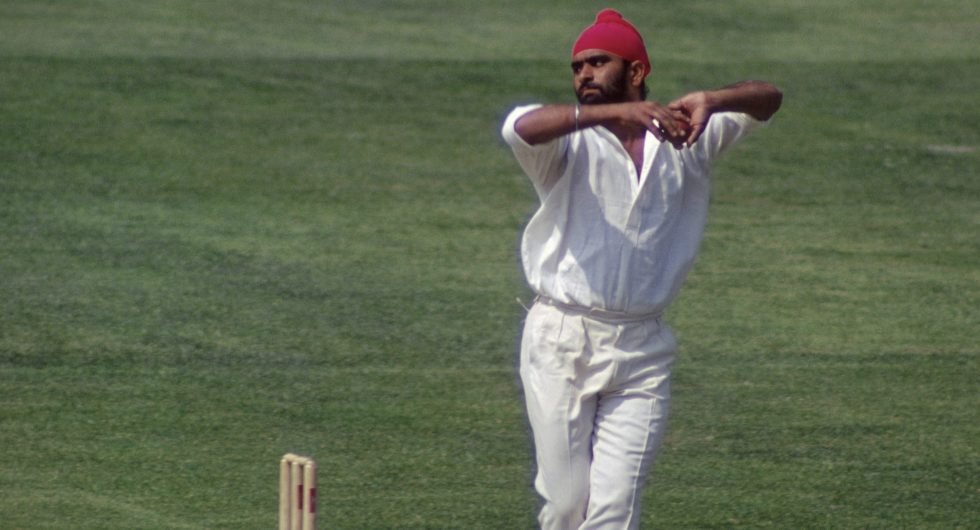 Bishan Singh Bedi was born on September 25, 1945, in Amritsar, Punjab. At the age of 15, he was picked up by a stateside, Northern Punjab. After sharpening his skills for his home state, he moved to Delhi and represented them until his retirement in 1981. He made his India debut at the age of 21 against the West Indies in Kolkata, and over the next 12 years, he became well known as one of India's famous spin principals. He spent a lot of time with the England county club Northamptonshire. As of today, he holds the record for the most first-class wickets taker among Indians, with 1560 in 370 FC matches.
Bishan Singh Bedi, the legendary spin bowler, fought a remarkable battle against some of the best batters of his era. Bedi used to confound his opponents with traditional spin bowling. His main game point was the ability to change his flight, loop, and pace without changing his action. Bedi took 266 wickets in 67 Tests for India, including 14 four-wicket hauls and 1 ten-wicket haul. During his illustrious career, he was quite successful against New Zealand. Bishan Bedi played 14 Tests against the Black Caps, taking 57 wickets with his best bowling 9/70.
4. Erapalli Prasanna (1962 – 1978) – 55 Wickets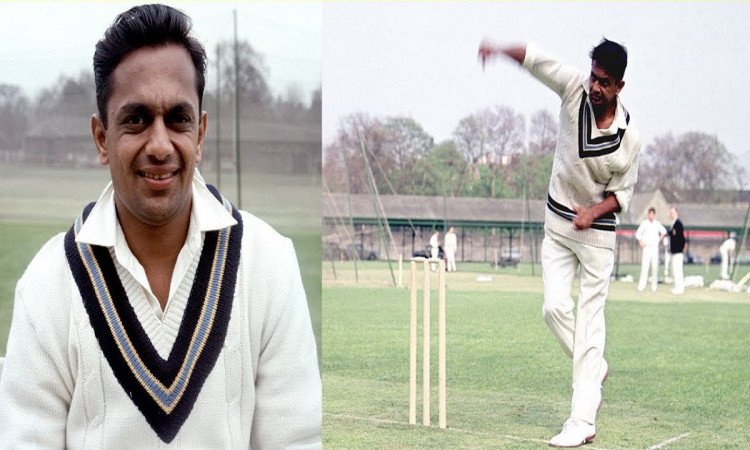 Erapalli Prasanna was a legendary spinner in India, and he formed the famous Indian spin quartet with Venkataraghavan, Chandrasekhar, and Bishan Singh Bedi. Prasanna was an off-spinner who made his debut in 1961 against England in Madras (now Chennai). Prasanna had excellent control over his flight and the ability to defeat batsmen in the air, and he was frequently unplayable on dusty subcontinent pitches. The spin quartet was a huge success in the 1970s, but they only played together in one match because either Prasanna or Venkataraghavan was left out due to zonal politics. Prasanna retired after a tour of Pakistan in 1978, during which BS Bedi and Chandrasekhar also declined. Prasanna led Karnataka to 2 Ranji Trophy titles and was instrumental in ending Bombay's (now Mumbai) 15-year reign.
Erapalli Anantharao Srinivas Prasanna, one of India's most important match-winners, was a true master of spin bowling. Prasanna had excellent control over his flight and was capable of perplexing the best batters with unplayable deliveries. E.A.S. Prasanna played 49 Tests for India, taking 189 wickets with 10 fifers and a couple of 10-wicket hauls. When it came to his performance against New Zealand, the Karnataka legend took 55 wickets, with 11/140 being his best bowling.
5. Anil Kumble (1990 – 2008) – 50 Wickets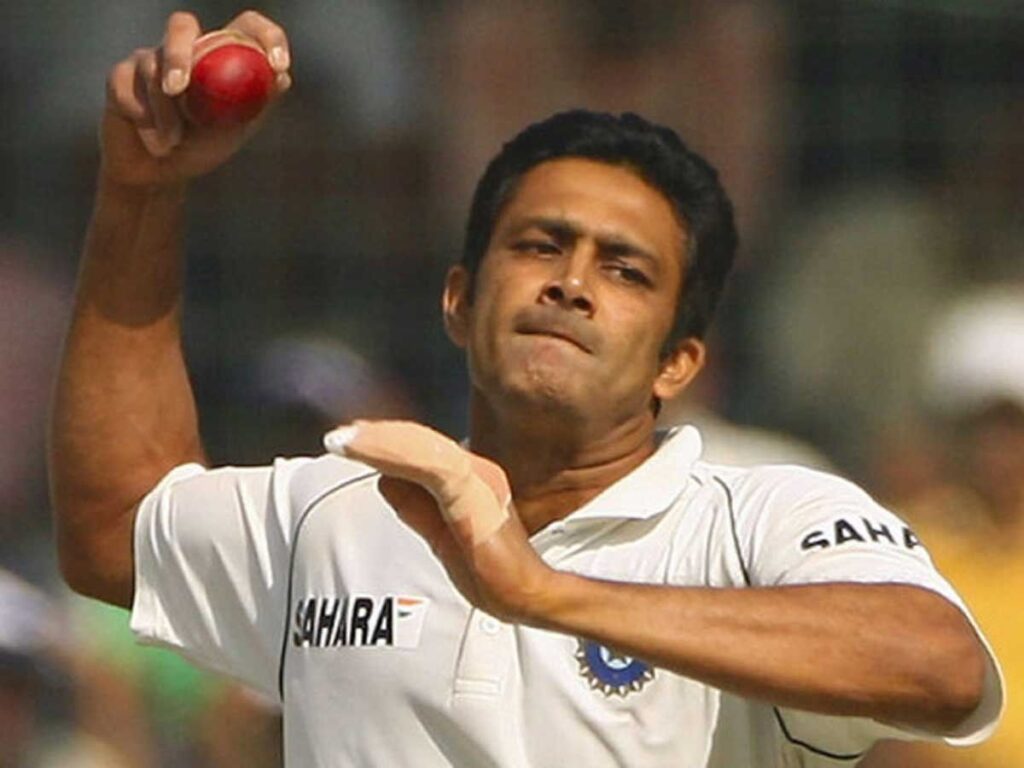 Anil 'Jumbo' Kumble, India's all-time great spinner, completely dominated world cricket with his unique spin bowling combined with pace and bounce. Kumble is the fourth-highest wicket-taker in Test cricket history, with 619 wickets in 132 Tests. The Karnataka legend bowled with absolute class and puzzled one of the game's best batters. In the oldest format, the leg-spinner has a stunning record against New Zealand. Anil Kumble took 50 wickets in 11 matches against New Zealand, with 10/134 being his best bowling performance. During his stellar career, Anil Kumble amassed three fifers and one 10-wicket haul against New Zealand. Following retirement, he was named India's head coach in 2016, just before the team's Test tour of the West Indies.
Conclusion
We hope you enjoyed reading about India vs New Zealand's most Test wickets list. We welcome your suggestions. And the data presented above may change anytime. Our website cannot guarantee the accuracy of the terms and information listed above. Please share your thoughts in the comments section below.