Here we've compiled a list of 10 cricketers who have the highest strike rate in ODI. A One Day International (ODI) is a type of limited-overs cricket game played between two international teams. Each team faces a fixed number of 50 overs, and the game can last up to 9 hours. This format is used for the Cricket World Cup, which is held every four years. The first One-Day International was played on 5 January 1971 at the Melbourne Cricket Ground between Australia and England. Australia won by five wickets. The One-Day Internationals were played in white kits with a red ball. The ICC, the governing body of international cricket, maintains the ICC ODI Rankings for teams, batsmen, bowlers, and all-rounders. New Zealand is currently the top-ranked ODI team. Let us take a look at the top 10 players with the highest strike rate in ODI.
List of 10 cricketers with the Highest Strike Rate In ODI:
1. Andre Russell – Best West Indies Player with the highest strike rate in ODI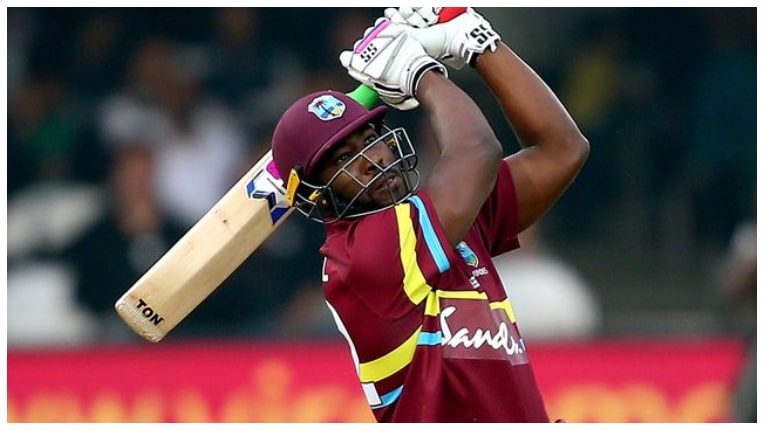 Andre Russell was born on April 29, 1988. He is a Jamaican cricket player who plays as an all-rounder for the West Indies team. Further, he also plays for Jamaica in domestic cricket. He has played in more than 300 Twenty20 matches for several teams in leagues all over the world. Russell scored a century in a record 40 balls in the 2018 Caribbean Premier League. He also took a hat-trick wicket in the same game. He became only the second player in T20 history to create the record. Russell started his Test career against Sri Lanka in November 2010. Russell started his One Day International career against Ireland in the 2011 Cricket World Cup at Mohali. He played well and became famous in the ODI series against India.
After not getting a chance in the first two ODIs, he scored 92 not out off 64 balls in the third ODI. Further, his performance was praised by all. He was named Player of the Match in the 5th ODI at Sabina Park in Kingston. In the match, he took 4/35 to dismiss India for 251 in 47.1 overs. The ICC, Cricinfo, and Cricbuzz named him to the 'Team of the Tournament for the 2016 T20 World Cup. Further, he was selected to the West Indies team for the 2019 Cricket World Cup in April 2019. Russell became the quickest batsman in terms of balls faced to score 1,000 runs in ODIs. He faced only 767 deliveries in the match against Australia. 
2. Glenn Maxwell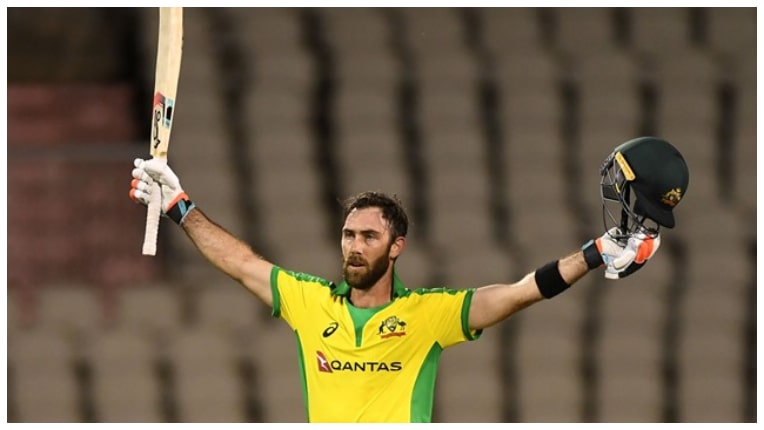 Glenn Maxwell was born on 14 October 1988. He is an Australian cricket player who has played for Australia in ODI and Twenty20 formats, as well as in Test cricket. He is a right-handed batsman and off-break bowler. Further, he plays for Victoria and the Melbourne Stars in domestic cricket. Initially, he started his cricket career by playing for Victoria in the Twenty20 Big Bash in 2010. He scored 102 off 52 balls against Sri Lanka in the 2015 World cup. It is the second-fastest World Cup century ever. In 2016, he scored 145 off 65 balls against Sri Lanka. It is the fourth-highest score in Twenty20 matches. He scored a maiden test century against India in Ranchi on March 16, 2017. Further, he became the second Australian to score centuries in all three formats of games.
He joined an elite club of only 13 other cricketers who have also scored centuries in all formats. In the Sheffield Shield competition, he scored his first double-century on November 24, 2017. In 2011, he scored 50 runs off 19 balls to set the record for the fastest half-century in domestic one-day cricket. The Mumbai Indians of the Indian Premier League then purchased him for $1 million in February 2013. He started his Test career in the second Test against India in March 2013. 
3. Jos Buttler – England's best cricketer with the highest strike rate in ODI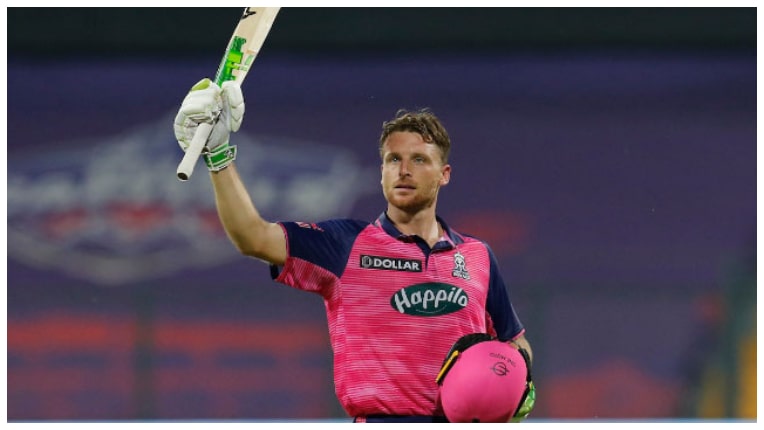 Jos Buttler was born on 8 September 1990. He is an English cricket player who is the current vice-captain of the England ODI and Twenty20 teams. Further, he is also a key player on the England Test team. He is treated as one of the world's best white-ball batsmen. He has played in multiple Twenty20 leagues, including for the Mumbai Indians and Rajasthan Royals in the IPL. Buttler started his Twenty20 career in 2011, his One Day career in 2012, and his Test career in 2014. He was a key player on the England team that won the 2019 Cricket World Cup.
Buttler is a right-handed wicket-keeper-batsman. Behind Eoin Morgan, he is the second-most-capped player in England. He and Adil Rashid hold the world record for the highest seventh-wicket partnership in one-day internationals. They scored 177 against New Zealand during their 2015 tour of England. He also shares the world record for the highest second-wicket stand in T20Is with Dawid Malan. They scored 167 runs against South Africa during England's 2020 tour. Further, he is England's second-highest T20I run-scorer after Morgan. Buttler holds the England T20I record for most half-centuries. Further, he is one of only four Englishmen to score a T20I century. He holds the England ODI record for most dismissals (213), as well as the England T20I record for most dismissals (47).
4. Lionel Cann
Lionel Cann was born on 3 October 1972. He is a cricket player from Bermuda. He is a right-handed middle-order batsman and a right-arm medium-pace bowler. Cann has 28 sixes in his 22 ODI games to date. He has played for Bermuda in ICC Intercontinental Cup matches, the ICC Americas Championship in 2004 and 2006, and the Stanford 20/20 in 2006. Cann was a member of the Bermudian team that qualified for the 2007 World Cup. The team also reached the semi-finals of the 2005 ICC Trophy. He started his One Day International career against Canada on 17 May 2006. He scored 32 runs to lead the country to their first ODI victory.
Further, Cann helped Bermuda in winning the ICC World Cricket League Division One tournament in Kenya. He scored an unbeaten 49 against Scotland as they chased 269 runs. His score was part of a 134-run stand with Irving Romaine which set a national record. Cann finally made an ODI half-century in 2007 against Kenya. He only scored 34 runs in the World Cup.
5. Shahid Afridi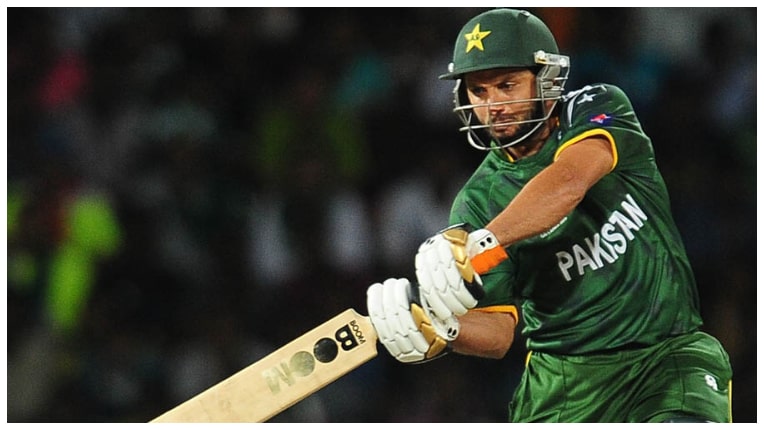 Shahid Afridi was born on March 1, 1977. He is a former Pakistani cricket player who served as captain of the Pakistan team. Afridi was an all-rounder who bowled leg-spin and batted aggressively. He also held the world record for the fastest ODI century, which he achieved only in 37 balls. Corey Anderson broke the record after 17 years. He also holds the record for the most sixes in ODI cricket history. Afridi has taken 395 ODI, 48 Test wickets, and 98 T20I wickets.
Afridi was named player of the match in the 2009 T20 World Cup Final with an unbeaten 54 runs. He was also named player of the tournament in the 2007 edition. Further, he led Pakistan to the semi-finals of the 2011 Cricket World Cup, where they were defeated by India. In tests, Afridi was captain for only one match before resigning and retiring from the format. Following Pakistan's elimination from the 2016 T20 World Cup in the group stage, Afridi announced that he would step down as captain but would not retire.
6. Hardik Pandya
Hardik Pandya was born on 11 October 1993. He is an Indian cricket player who plays for the Indian cricket team. He also plays for the Baroda cricket team on a domestic level. Pandya currently captains the newly formed Gujarat Titans in the Indian Premier League. Further, he led them to their first IPL title in 2022. He is a right-handed batsman and right-arm fast-medium bowler. Pandya has been a member of the Baroda cricket team since 2013. He played a key role in Baroda and helped them in winning the Syed Mushtaq Ali Trophy in 2013–14. In the Syed Mushtaq Ali Trophy in January 2016, he scored eight sixes during his 86-run innings. He helped the Baroda cricket team to a six-wicket win over the Vidarbha cricket team.
Pandya was a member of the Mumbai Indians in the IPL. In a must-win situation for Mumbai Indians to remain in the playoff race, he scored 61 off 31 balls to win the match for his team and earn his second man of the match award of the season. Pandya was released by the Mumbai Indians ahead of the IPL 2022 mega auction and was selected as the captain of the new team Gujarat Titans.  He led Gujarat to its first IPL title, becoming the second captain to do so in the inaugural season. Pandya started his Twenty20 career against Australia on January 27, 2016. He was selected for India's team for the ICC Men's T20 World Cup in September 2021. Further, he was selected as India's captain for the T20I series against Ireland in June 2022. On October 16, 2016, Pandya started his ODI career against New Zealand.
7. Luke Ronchi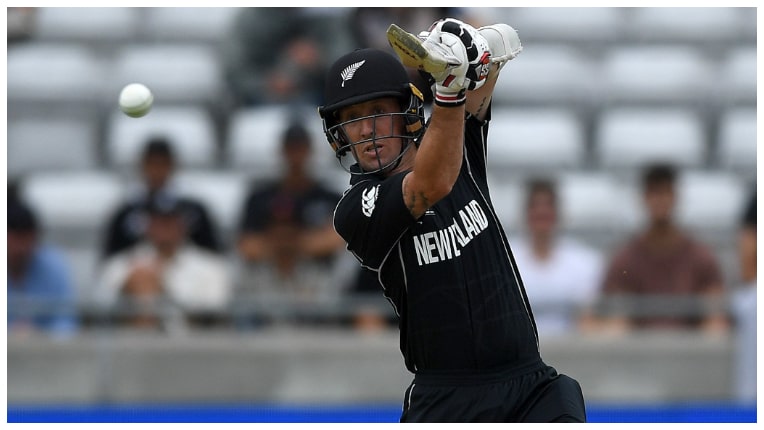 Luke Ronchi was born on 23 April 1981. He is a former cricketer and New Zealand-Australian cricket coach. In international cricket, he played for both the Australian and New Zealand cricket teams. Ronchi is the only player in cricket history to have played for both Australia and New Zealand. He was a key player of the New Zealand World Cup team that finished runners-up in the 2015 Cricket World Cup after losing to Australia in the final. Further, he represented Wellington in New Zealand domestic matches. Ronchi has played in Twenty20 matches for several teams. In June 2017, he announced his retirement from international cricket.
8. Yusuf Pathan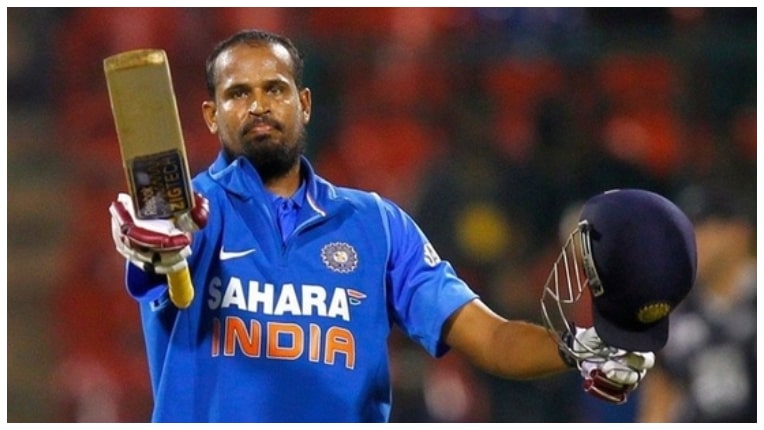 Yusuf Pathan was born on November 17, 1982. He is a former Indian cricket player. Initially, Pathan started his first-class debut in 2001. He batted right-handed and bowled right-arm off-breaks. Irfan Pathan, his younger brother, was also an Indian cricketer. Pathan announced his retirement from all forms of cricket in February 2021. Pathan was named to India's squad for the inaugural Twenty20 World Championship, which took place in South Africa in September 2007. He started his Twenty20 international career in the final against Pakistan. Pathan was named to the Indian one-day team following his strong performance in the IPL. Finally, he impressed the selectors with his performance on the domestic circuit and was selected for the England ODI series in November.
9. Sharjeel Khan
Sharjeel Khan was born on 14 August 1989. He is a Pakistani cricket player who plays for Karachi Kings in the Pakistan Super League and Sindh in domestic tournaments in Pakistan. On 10 October 2009, he made his first-class debut for Hyderabad in the 2009–10 Quaid-e-Azam Trophy. He was a member of the bronze-medal team at the 2010 Asian Games in China, as an attacking opening batsman. He made his Twenty20 International debut for Pakistan against Afghanistan on December 8, 2013, and his One Day International debut against Sri Lanka on December 18, 2013.
10. Thisara Perera – Sri Lankan cricketer with the highest strike rate in ODI
Thisara Perera was born on 3 April 1989. He is a former Sri Lankan cricket player who played in all formats for the national team. In limited-overs formats, he also captained the team for his country. Domestically, he is a member of the Sri Lanka Army Sports Club in the Premier Trophy and Premier Limited-Overs Tournament, as well as the Jaffna Stallions in the Lanka Premier League. Perera has played franchise T20 cricket for several leagues all over the world. He is primarily a bowling all-rounder, but he is also an aggressive left-handed batsman. He is capable of hitting big sixes in death overs, as well as a useful right-arm medium-fast bowler.
Read also: Top 10 Best ICC Women ODI Batsman In The World
Conclusion
We hope you enjoyed our article on the Top 10 players with the highest strike rate in ODI. Please drop your thoughts and opinions in the comment box below. The source of information for this article is Wikipedia and Google.com. Since the topic is subject to change, our website (crickettipmaster.com) makes no guarantee for the accuracy of the data.