As you are all aware, some of the greatest cricket players in Test cricket history have scored the most runs. They have given their all to achieve greatness and be referred to as legends. They've mastered the game's most difficult format and scored runs in a variety of conditions and situations. For most fans, Test cricket is the pinnacle of the game. I agree with that theory, and I prefer to immerse myself in a game for five days. The test arena also presents the most difficult challenge for batsmen. Those who score well in test cricket are regarded as the best in the game.
Marnus Labuschagne, Virat Kohli, Steve Smith, Joe Root, Kane Williamson, and David Warner are the modern greats who are carrying on their legacy and raising Test cricket standards. The ICC World Test Championship has given more meaning to Test cricket, and thus the runs scored by these batsmen have grown in importance and value. In this article, we look at the top ten batters in Test cricket in terms of runs. All ten of these names had one thing in common: they were all long-serving players with a desire to score runs at the international level. Here's a list of the top 10 players who have scored the most runs in the Test cricket format in their career.
List Of 10 Cricket Players Who Have Scored Most Runs In Test Cricket History | Who Scored Highest Runs in Test Cricket Career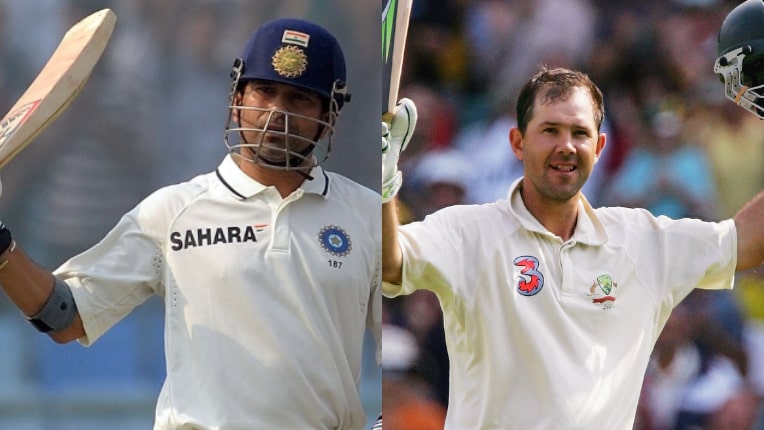 | Rankings | Player | Matches Played | Most Runs In Test Cricket History List | Highest Score In Test Cricket Career | 100 | 50 |
| --- | --- | --- | --- | --- | --- | --- |
| 1. | Sachin Tendulkar | 200 | 15921 | 248* | 51 | 68 |
| 2. | Ricky Ponting | 168 | 13378 | 257 | 41 | 62 |
| 3. | Jacques Kallis | 166 | 13289 | 224 | 45 | 58 |
| 4. | Rahul Dravid | 164 | 13288 | 270 | 36 | 63 |
| 5. | Alastair Cook | 161 | 12472 | 294 | 33 | 57 |
| 6. | Kumar Sangakkara | 134 | 12400 | 319 | 38 | 52 |
| 7. | Brian Lara | 131 | 11953 | 400* | 34 | 48 |
| 8. | Shivnarine Chanderpaul | 164 | 11867 | 203* | 30 | 66 |
| 9. | Mahela Jayawardene | 149 | 11814 | 374 | 34 | 50 |
| 10. | Allan Border | 156 | 11174 | 205 | 27 | 63 |
Top 10 Batsmen Who Scored The Most Runs In Test Cricket History?
1. Sachin Tendulkar (IND) Holds The Record For The Most Runs Scorer In Test Cricket History- 15,921 Runs In 200 Test Matches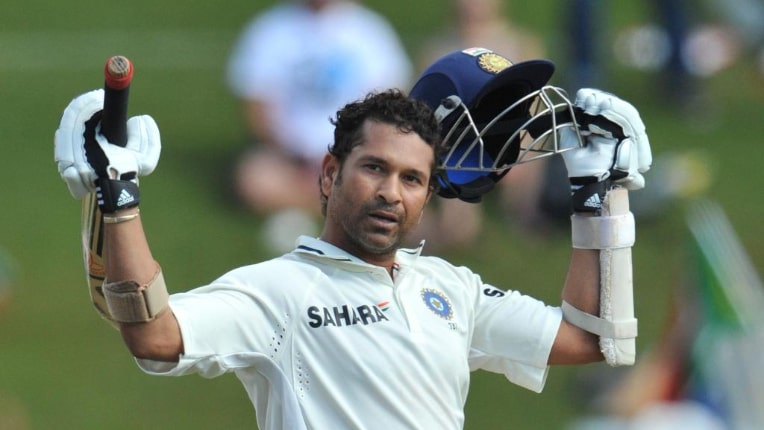 Sachin Tendulkar holds nearly all of the batting records. He has the most runs in Test and ODI cricket, as well as the most centuries. Sachin Tendulkar's 100th international century. The first player in history to appear in 200 Tests. The leading run-scorer in both Tests and ODIs (15,921 runs) (18,426 runs). The most number of international cricket appearances (664 matches). He was called up in 1989 to play against Pakistan and scored his first century against England in 1990. By the end of his career, he had 51 Test centuries. He retired from Test cricket after 200 matches, the last of which he played at his home ground in Mumbai. He finished his career by scoring 15,921 Test runs, 51 centuries, and 68 half-centuries. Sachin Tendulkar has set many records that will be difficult to break.
2. Ricky Ponting (AUS)- 13,378 Runs (Second Most Runs Scorer In Test Cricket History List)
Ricky Ponting of Australia is second on the list, just behind Tendulkar. After Sachin Tendulkar, he was possibly the best batsman in Tests and ODIs. He captained the team during a golden era for the country and completed 13,378 test runs. As a result, it is not surprising that he finished his career with the second-most Test runs. However, from 1999 to 2006, he was at the top of his game as a Test batsman. During this time, he amassed over 8000+ runs at a 65-plus batting average, including 31 centuries in 87 Tests. He also had 41 centuries and 62 fifties in the format, in addition to several records as Australia's Test and ODI captain.
3. Jacques Kallis (SA)- 13,289 Runs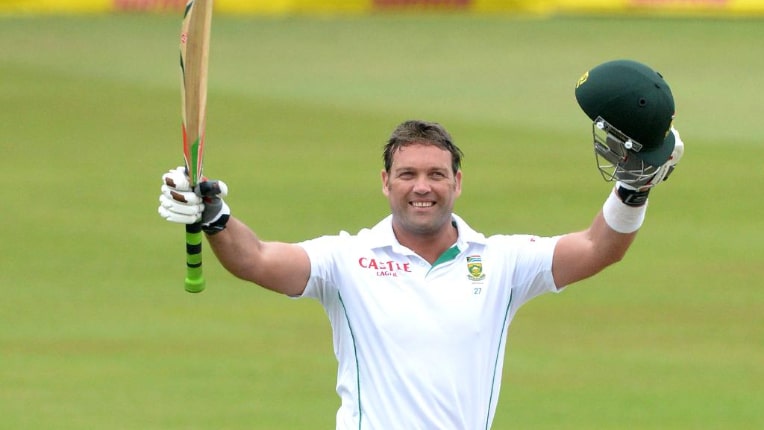 Jacques Kallis was arguably the greatest South African all-rounder of all time. Kallis made his test debut against England in 1995, and in only his seventh Test, he produced a match-saving century against Australia at the MCG, where he thwarted the likes of Warne and McGrath to demonstrate his class. Kallis fulfilled his promise with that knock and has been the rock that has held the South African middle-order together for nearly 15 years. He is the only South African batsman who has scored the most runs in both Test and ODI cricket, as well as runs all over the world. Jacques Kallis scored 13,289 Test runs, 45 centuries, and 58 half-centuries to his name. In the Test cricket format, he also had two double-centuries to his name. Along with his Test runs, he took 292 wickets in his career.
4. Rahul Dravid (IND)- 13,288 Runs
Rahul Dravid is India's second most successful Test batsman and highest run-scorer in the format, trailing only Sachin Tendulkar. In Test matches, he was often the most important batsman in the Indian lineup. On the field, Dravid played the game hard and fairly, and off the field, he was a true gentleman. He is now the coach of the Indian cricket team, with the goal of developing the next generation of Indian cricketers. Rahul Dravid was most likely one of the last traditional Test match batsmen. His rise to the national side may have been gradual and methodical, but by the end of his Test career, he had amassed 13,288 runs, 36 centuries, and 63 half-centuries.
According to a Wisden India social media poll, Rahul Dravid is the greatest Indian Test batsman. In the final round of voting, Dravid narrowly defeated Sachin Tendulkar by a narrow margin of votes. Dravid received 52% of the votes cast, with up to 11,400+ fans participating in the final round of voting.
5. Alastair Cook (ENG)- 12,472 Runs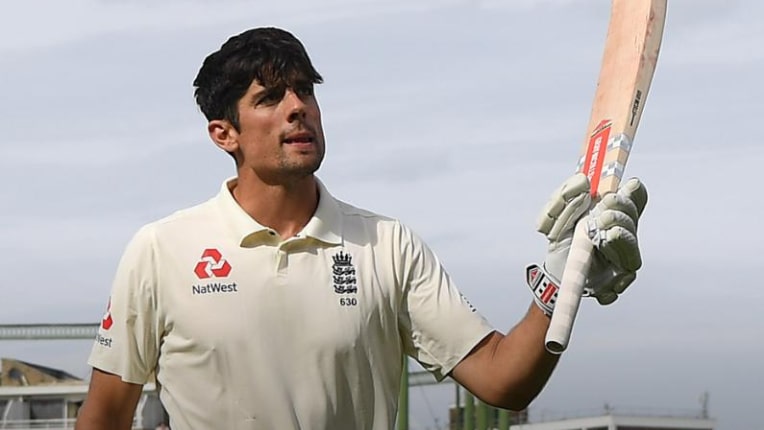 Sir Alastair Cook began his Test career with a century against India in 2006 and went on to score centuries in his first appearances against Pakistan, the West Indies, and Bangladesh. He also became the second-youngest player in Test history to reach 5000 runs, trailing only the legendary Sachin Tendulkar. He lost form in 2008, but recovered the following season and rose quickly up the world cricket rankings. After Andrew Strauss, his consistency with the bat made him the obvious choice for captaincy, and his cricket reached new heights once the responsibility was thrust upon him.
Sir Alastair Cook scored 6 centuries in his first seven Tests as captain, which is even more impressive given that six of those Tests were played in the subcontinent. This is the only England batsman on the list. He retired as England's highest run-scorer in Test cricket, as well as one of the country's most successful test captains. In the format, he scored 12,472 runs, he also had 33 centuries and 57 half-centuries to his name.
6. Kumar Sangakkara (SL)- 12,400 Runs
The arrival of Sangakkara on the cricketing scene was sensational. He is one of only a few batsmen to have scored 10,000 runs or more in both Tests and ODIs. After his 500 international games, the all-time greatest left-hander played his final game in a Test against India at Colombo (PSS) in 2015. In 2000, a blistering 156 against Zimbabwe A convinced the selectors of his talent. He won his first Man of the Match award in his second game after being selected for the one-day squad at the age of 22. In his 10th Test, he scored his maiden Test century after being out in the 90+ runs twice previously.
Kumar Sangakkara scored 12,400 runs in 233 Test innings, with 38 centuries, 52 half-centuries, and 11 double centuries to his name. Among the modern generation of batsmen, Sangakkara leads the list of batters with the most double-tons in Test cricket. Sir Don Bradman has the most double-tons in Test history, with 12 in his career.
7. Brian Lara (WI)- 11,953 Runs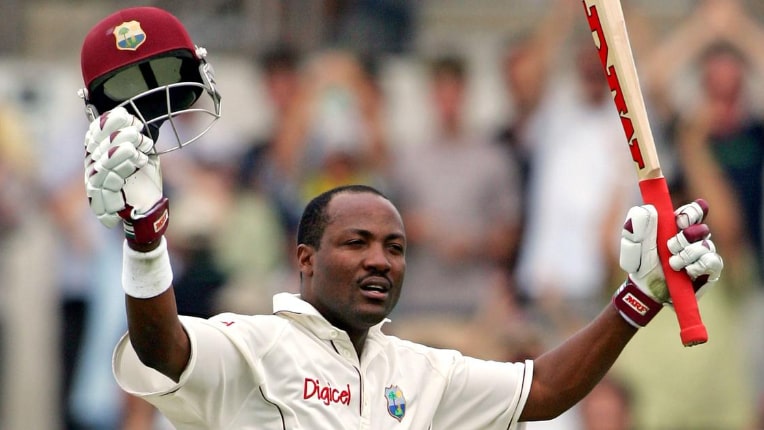 On April 12, 2004, West Indies legend Brian Lara set the record for the highest individual score in Test cricket when he smashed 400 not out against England. Lara displayed incredible poise in this Test innings, facing 582 balls and hitting 43 fours and 4 sixes. Brian Lara's 400 is the highest score in test cricket history, and it may never be surpassed. Lara has the highest individual score of 400* against England, which he accomplished in 2004. He finished his Test career with 11953 runs in 131 matches, 34 centuries, and 48 half-centuries.
8. Shivnarine Chanderpaul (WI)- 11,867 Runs
Shivnarine Chanderpaul has been playing international cricket since 1994, but such is the story of one of the Caribbean's most talented but underappreciated players. After scoring as many as 15 half-centuries in the previous 18 matches, Chanderpaul's first Test century came in his 19th match. He spent the majority of his early career in the shadow of the legendary Lara, and after Lara's retirement, he became a lone warrior.
Shivnarine Chanderpaul is ranked 8th among Test cricket's all-time leading scorers. He finished his Test career with 11,867 runs, 30 centuries, and 66 half-centuries. He was known for his unconventional batting stance, which many of his generation of players imitated.
9. Mahela Jayawardene (SL)- 11,814 Runs
With 10,000 plus runs in both Tests and ODIs, as well as a captaincy tenure that included a World Cup final appearance. He and Kumar Sangakarra ensured that the absence of former greats Aravinda de Silva and Arjuna Ranatunga was barely felt. Mahela Jayawardene is one of the finest cricketers the Island nation has produced. He is a prolific run-scorer, astute game debater, and perceptive fielder. Sri Lanka's second-highest run-scorer in Test cricket history is Mahela Jayawardene. For 15 years, Jayawardene and Sangakkara had a fantastic batting partnership. Both of these players have also set the record for the most runs scored as a partnership in Test cricket history (624 vs South Africa in Colombo in 2006). Jayawardene finished his test career with 11814 runs, 34 centuries, and 50 half-centuries.
10. Allan Border (AUS)- 11,174 Runs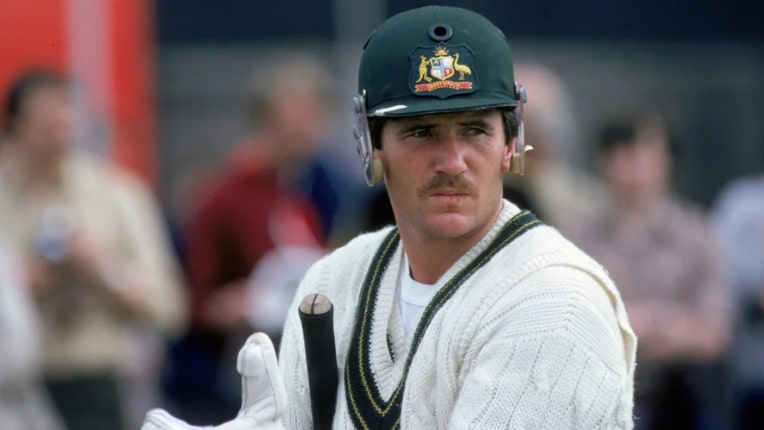 Allan Border, a left-handed batsman, and the bowler was the Australian team's captain for many years. He played 156 Test matches in his career, a record he held until it was broken by fellow Australian Steve Waugh. Allan Border is the only player on this top 10 list whose test career began before 1985. He played his first Test match in Melbourne in 1978–79, captained the Queensland team in 1983–84, and succeeded Kim Hughes as captain of the Australia team in 1984–85.
Border previously held the world record for the most consecutive Test appearances (153), which was broken in June 2018 by Alastair Cook, and is second on the list of most Tests as captain. Allan Border was one of the first batsmen in Test cricket to reach the milestone of 10,000 runs. Allan Border finished his Test career with 11,174 runs, including 27 centuries and 63 half-centuries.
Conclusion
We hope you enjoyed our entire list of the 10 cricketers who have the most runs in Test cricket history. Please leave valuable feedback in the comments section below. The information on this page is subject to change at any time. As we gathered the entire data from ESPNcricinfo.com our website (www.Crickettipmaster.com) makes no guarantees about the accuracy of the information.