Umran Malik of Sunrisers Hyderabad bowled the second fastest ball in IPL history during SRH's match against Delhi Capitals in IPL 2022. Shaun Tait still holds the record for the fastest ball in the Indian Premier League. Cricket fans get a flavor of high-end versions by newbies on the field with each season of the Indian Premier League (IPL). Every year, an uncapped player arrives with unknown potential to steal the spotlight away from the already proclaimed prodigies. Pace bowlers around the world have left their mark on the international audience with lightning-fast deliveries throughout the history of the IPL.
Throughout the IPL's 15-year history, fast bowlers such as Dale Steyn and Jofra Archer have come into the league with a reputation for rattling batters with full seam deliveries. Their ability to consistently bowl over 150kmph is what sets them apart from the crowd. While other bowlers struggle to reach 140kmph, these speedsters effortlessly break the record. Anrich Nortje has recently filled all of the spots for the fastest ball, but a young Indian sensation, Umran Malik, is taking it to the course in every match. While this was the case in the previous two editions, the IPL enjoyed the glory of Shaun Tait bowling in India. Here is an SRH's Umran Malik, DC's Anrich Nortje, and RR's Shaun Tait are among the top five fastest deliveries in IPL history.
Top 5 Fastest Bowlers To Bowl Fastest Deliveries In The History Of IPL: Who bowled the fastest ball in IPL history?
Former Australian pacer Shaun Tait holds the record for the fastest ball bowled in IPL history. He clocked 157.7 kmph while playing for the Rajasthan Royals against the Delhi Capitals (then Delhi Daredevils). Surprisingly, he bowled against his fellow countryman, Aaron Finch. Sunrisers Hyderabad Umran Malik has taken the IPL by storm as of the current season (2022) by bowling the fastest delivery in the tournament. The Jammu and Kashmir pacer is consistently clocking 150 kmph, and he bowled a 157 kmph ball against Delhi Capitals. However, Umran Malik is still not the fastest bowler in IPL history.
| Ranking | Bowler Name | IPL Team | Against | Fastest Bowling Speed In IPL/Fastest Deliveries In The History Of IPL (kmph) |
| --- | --- | --- | --- | --- |
| 1 | Shaun Tait | Rajasthan Royals (RR) | Delhi Capitals | 157.7 kmph |
| 2 | Umran Malik | Sunrisers Hyderabad (SRH) | Delhi Capitals | 157 kmph |
| 3 | Anrich Nortje | Delhi Capitals (DC) | Rajasthan Royals | 156.2 kmph |
| 4 | Umran Malik | Sunrisers Hyderabad (SRH) | Delhi Capitals | 155.6 kmph |
| 5 | Anrich Nortje | Delhi Capitals | Rajasthan Royals | 155.2 kmph |
1. Shaun Tait- 157.7 kmph (Fastest Ball In IPL History) Against Delhi Capitals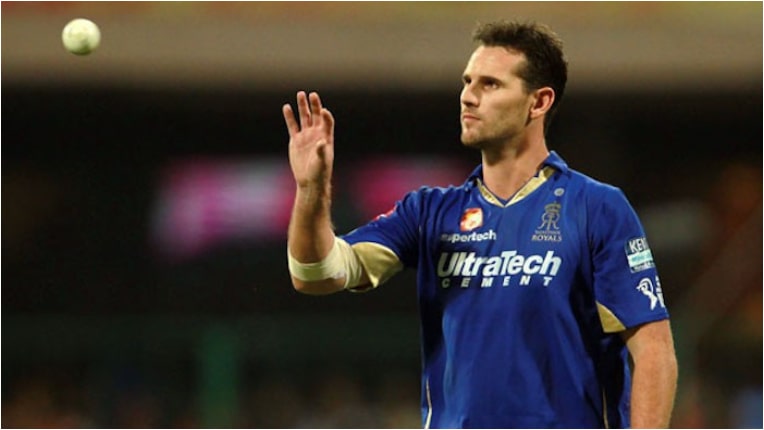 Shaun Tait, an Australian cricketer, was the world's fastest bowler in his early career. With his speed and bounce, he could rain down thunderbolts and rattle batters. His career was plagued by injuries, and he was frequently in and out of the lineup. In 2017, he announced his retirement from all forms of cricket. In the year 2022, the Pakistan national cricket team hired the prodigy as a bowling coach. Tait has been described as erratic, but his unpredictability has resulted in him dismissing batsmen. Shaun Tait has also been rebuked for being 'costly' throughout his cricketing career. He did, however, gain a reputation for bowling fast and rattling batters.
Shaun Tait appeared in 21 games for the Rajasthan Royals (RR) over four seasons (2010 to 2013). Over four years, he took 23 wickets. Shaun Tait bowled the fastest delivery in IPL history, a record that stands to this day. Against the Delhi Daredevils, he averaged 157.7 kph (now known as Delhi Capitals).
2. Umran Malik- 157 kmph (Fastest Ball In IPL 2022) Against Delhi Capitals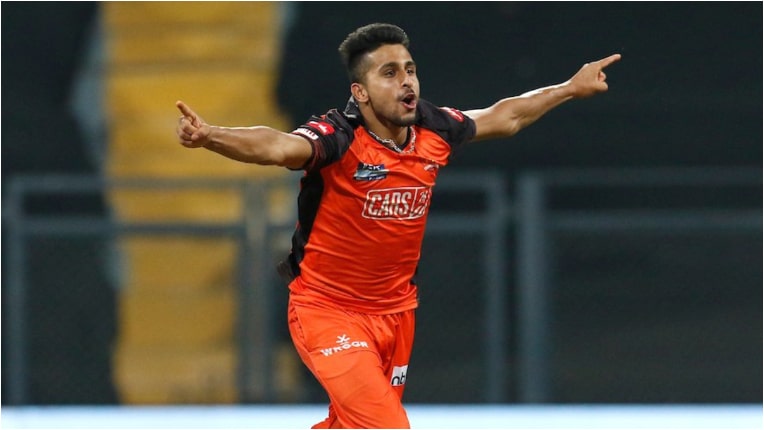 Umran Malik is the first Indian bowler to bowl the fastest ball in IPL history. The young Indian fast bowler from Jammu and Kashmir looks set to become the country's new fast bowling sensation. With his lightning-fast deliveries that leave batsmen in wonder, he has emerged as one of the season's top emerging players. Hyderabad captain Kane Williamson, in particular, saves his overs so that he can wreak havoc on the opposition in the slog overs. Umran Malik bowled to Rovman Powell with a thunderbolt that clocked 157 kmph in the match against the Delhi Capitals. He delivered this ball in the final over of the first ball of Delhi's innings, and Rovman Powell only needed to connect with the ball as it raced to the boundary.
Umran Malik is proving the SRH management correct in keeping him by consistently bowling over 150kmph in every match. Even though he has not been economical with his deliveries, he has managed to shake the batsman's confidence. This season, he has 15 wickets in 11 matches and an economy of 9.10.
3. Anrich Nortje- 156.2 kmph Against Rajasthan Royals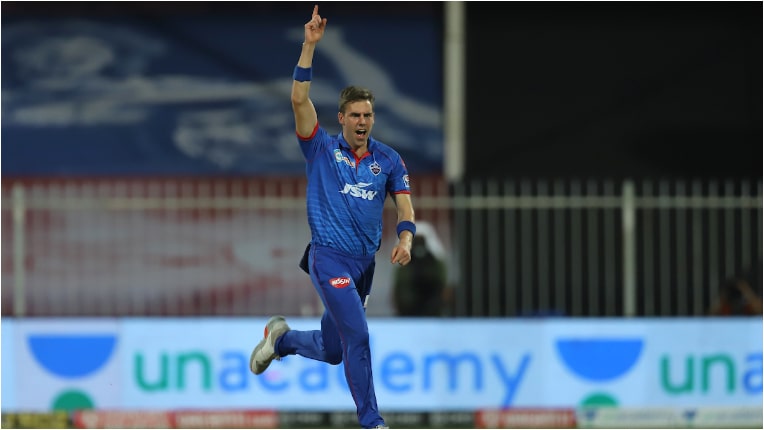 Anrich Nortje of the Delhi Capitals bowled the third-fastest ball in IPL history. Nortje shocked everyone during the 2020 edition of the IPL with his bowling performance. He consistently clocked over 150 kmph and rattled the batters for pace. South African Republic Anrich Nortje is currently one of the world's fastest bowlers. Nortje was chosen over Kagiso Rabad by the Delhi Capitals. An injury prevented Anrich Nortje from playing in the first few games.
He is ranked seventh among bowlers in the ICC Men's T20I rankings. Nortje bowled at 156.22 kmph to Jos Buttler of the Rajasthan Royals. That was the second-fastest ball in IPL history. Umran Malik has now taken this position by bowling 157 kmph. Even though Nortje's fastest ball speed of 156.22 kmph went for a boundary, the Proteas speedster demonstrated to the world that he can bowl at an extreme pace. Nortje is accountable for infusing anxiety in the batsmen. Since making his T20I debut against India in 2019, the pacer has been South Africa's leading pacer.
4. Umran Malik- 155.6 kmph Against Delhi Capitals
Despite bowling in only three matches, the Jammu-Kashmir pacer made waves in the IPL 2021. He had only taken two wickets in 2021, but his raw pace and accuracy impressed everyone. During the IPL 2021 match between Sunrisers Hyderabad and Royal Challengers Bangalore, Umran Malik demonstrated his power against Virat Kohli's Royal Challengers Bangalore. He bowled three deliveries in a row at over 150 kmph to Devdutt Padikkal, earning him a spot on the Indian team as a net bowler for the T20 World Cup. This time, Umran Malik has consistently clocked 150+ kmph, which he took to a new level in the game against Sunrisers Hyderabad. The youngster bowled one delivery at 155.6 kmph to Rovman Powell, the fourth fastest ball in tournament history. He bowled deliveries at 155.6 kmph and 154.8 kmph in the same over. Umran Malik broke his previous record for the fastest delivery multiple times.
Umran Malik has been setting records with his performances since the tournament began. Against Gujarat Titans, he took his first five-wicket haul in T20 cricket by giving 25 runs in his 4 overs. Since then, his confidence in bowling in the death overs has grown day by day. With the exuberant power of his right arm, he has successfully instilled fear among the world's top batsmen.
5. Anrich Nortje- 155.2 kmph Against Rajasthan Royals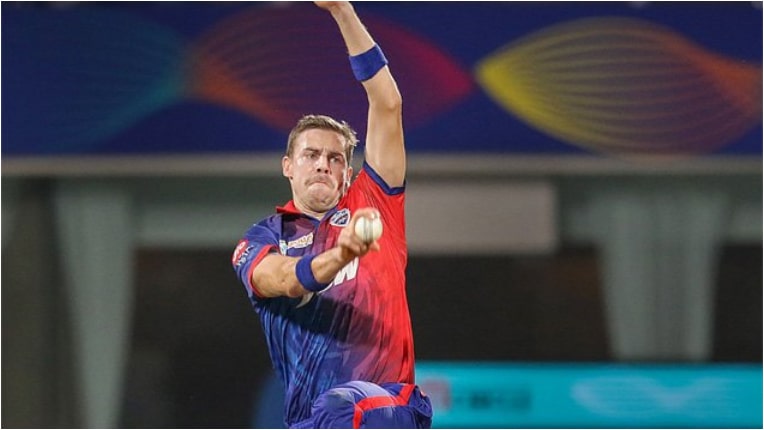 Anrich Nortje made his IPL 2020 debut, bowling the second fastest delivery in league history, clocking 155.2 mph against Rajasthan Royals, who are currently ranked fifth. Nortje, who was signed by the Delhi Capitals as a replacement for all-rounder Chris Woakes ahead of the season's start, has proven to be an excellent acquisition for the Shreyas Iyer-led side. On the fifth delivery of the Rajasthan Royals run chase, Nortje clocked 156.2 kmph against Rajasthan Royals batsman Jos Buttler, which Buttler scoped for a four. That was the fastest delivery in IPL history since a speed gun was introduced (Shaun Tait). After bowling the fastest delivery at 156.22 kmph, Nortje dismissed Jos Buttler with the next ball, which was clocked at 155.2 kmph.
Conclusion
We hope you enjoyed our entire list of the 5 Fastest Bowling Speed In IPL or Fastest Deliveries In The History Of IPL (kmph). Please leave valuable feedback in the comments section below. The information on this page is subject to change at any time. As we gathered the entire data from ESPNcricinfo.com our website (www.Crickettipmaster.com) makes no guarantees about the accuracy of the information.